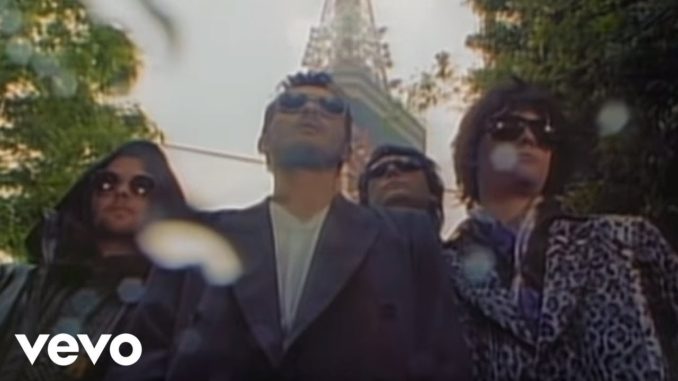 Kada već pominjem velške bendove (to su oni koji su iz Velsa) postoji još jedan koji je definitivno dostigao znanto veću globalnu popularnost od Super Fury Animalsa…
Ako ste moja generacija verovatno je ova (gornja) pesma ona koju ste prvi put čuli od ove grupe. Sećam se (besmislenih) rasprava po raznim domaćim radio stanicama o tome kako je ovaj gitarski rif mogao biti samo napravljen u studiju i da nema šanse da to mogu izvesti uživo.
"Manic Street Preachers" sam definitivno zavoleo nakon njihovog četvrtog albuma "Everything Must Go" (1996) sa koga gledamo prelepu "A Design for Life"
a u moje omiljene bendove stupili su svojim sledećim albumom, često podcenjenim remek delom iz 1998 "This Is My Truth Tell Me Yours". Pesma " If You Tolerate This Your Children Will Be Next " inpirisana španskim građanskim ratom i borbom protiv fašista nažalost i dalje je veoma aktuelna…
The future teaches you to be alone
The present to be afraid and cold
So if I can shoot rabbits then I can shoot fascists.
Manics imaju pregršt divnih pesama ali i nekoliko odličnih obrada.