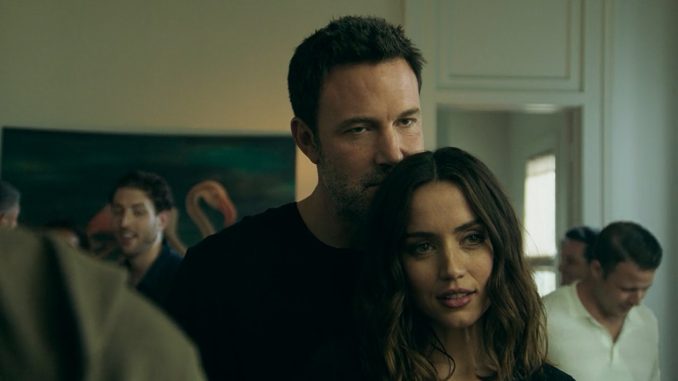 Ovo će verovatno biti poslednji film Edrijen Lajna (Adrian Lyne). Ne zato što čovek ima 81 godina (mada deluje prilično vitalno u intervjuima koje je dao povodom premijere ovog filma) već zato što "Deep Water" nije postigao nikakav uspeh i skrajnut je odmah na digitalnu distribuciju (tj. premijeru je doživeo na "Hulu" servisu).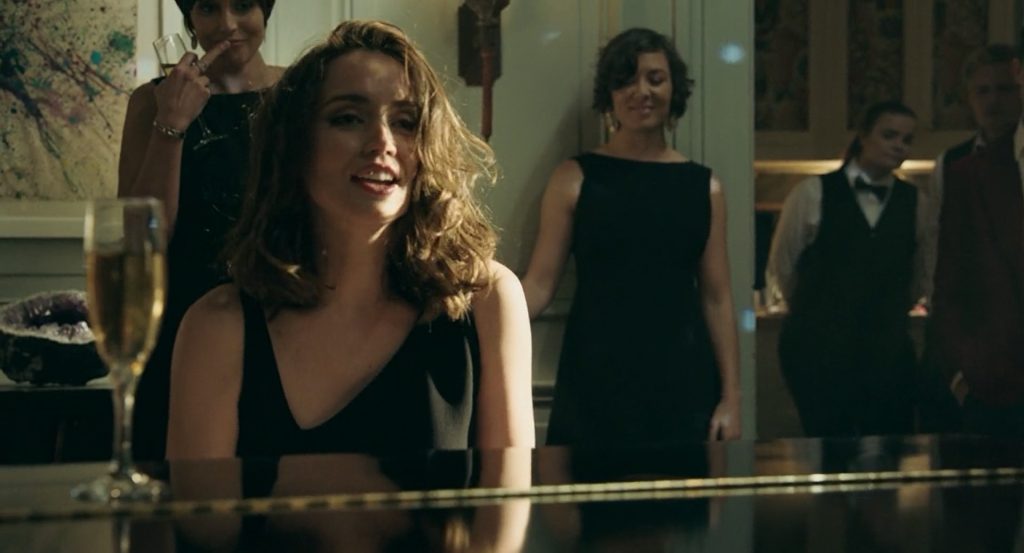 Priča (inače zasnovana na istoimenom romanu iz 1957 Patricie Highsmith) se odigrava u malom gradiću u Luizijani u kome, kao centralne likove, imamo bračni par (sa ćerkicom Trixie) koji svoje "bračne zavete" shvata veoma proizvoljno. Barem je tako što se tiče mlađe Melinde (Ana de Armas El Internado Laguna Negra aka INTERNAT (2007-2010)) koja svoje ljubavnike menja često na očigled i (nepisano) odobravanje svog muža Victora (Ben Affleck).
A i njihovi prijatelji znaju za taj njihov "dogovor".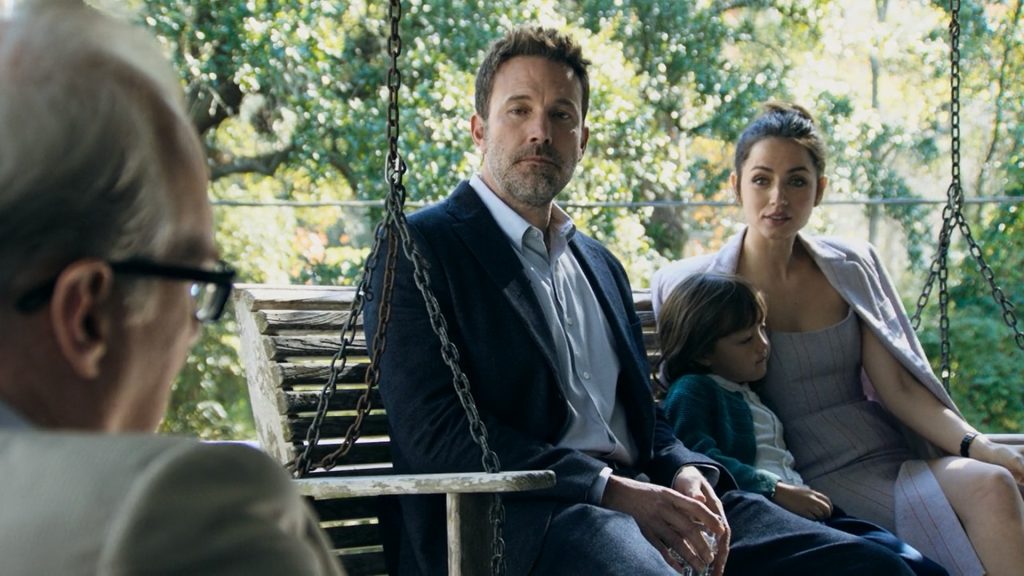 Da vas ne gnjavim previše detaljima ali u svakom slučaju u jednom trenutku Victoru "Vic"-u dosadi da mu žena "nabija rogove" pa jednom (možda izmišljenom ali možda i ne) "pričom" o sudbini njenog, inače nestalog, prethodnog "prijatelja" uplaši njenog sadašnjeg…"prijatelja".
Stvari se dodatno zapetljavaju kada jedan od poznanika ozbiljno poveruje u tu "priču" ali i kada jedna osoba nastrada u čudnoj nezgodi.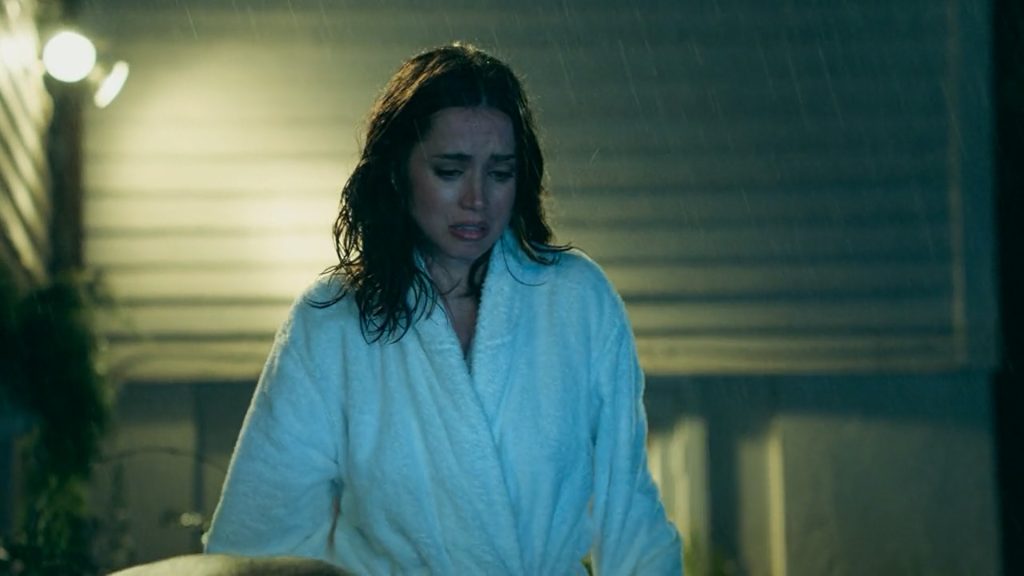 Ovaj film "reklamiraju" kao erotski psihološki triler i ako i ima erotike "Deep Water" je daleko od kultnog ostvarenja koje je snimio Lyne još daleke 1987 godine. Naravno mislim na "Fatalnu privlačnost" a mislim i na oba aspekta…i erotiku i triler.
Deep Water Drama, Mystery, Thriller | March 18, 2022 (United States)
5.4
Director:
Adrian Lyne
Writer: Zach Helm, Sam Levinson, Patricia Highsmith
Stars: Ben Affleck, Ana de Armas, Tracy Letts
Summary:
Vic and Melinda Van Allen are a couple in the small town of Little Wesley. Their loveless marriage is held together only by a precarious arrangement whereby, in order to avoid the messiness of divorce, Melinda is allowed to take any number of lovers as long as she does not desert her family. Vic becomes fascinated with the unsolved murder of one of Melinda's former lovers, Martin McRae, and, in order to successfully drive away her current fling, takes credit for the killing. When the real murderer is apprehended, Vic's claims are interpreted by the community as dark jokes.
Photos
See all photos >>
Što se tiče krajnje ocene hajde recimo ovako.
Prvih dvadeset minuta "Deep Water" mi je bio prilično interesantan. Onda, do nekih dvadeset minuta pred kraj, ne toliko interesantan ali svakako gledljiv, da bi u toj završnici svojim neobičnim/bezveznim rešenjima određenih situacija umalo kliznuo u neku vrstu (samo)parodije. A to svakako nije nagoveštavao svojim većim delom.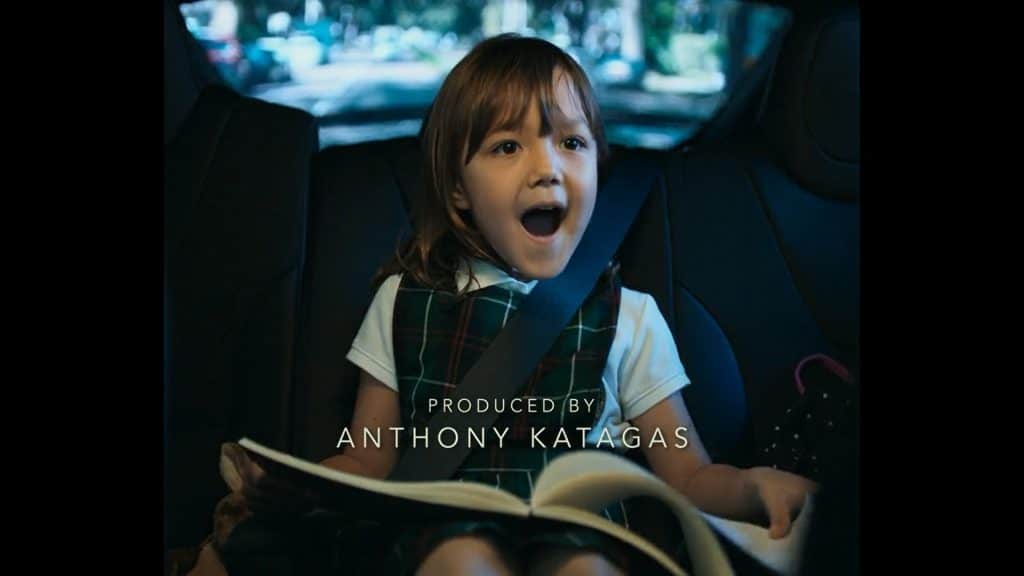 Pošto mi je ipak uglavnom bio podnošljiv a i ova šmizla sa gornje slike je toliko neodoljiva da ju je i Adrian Lyne smestio u odjavnu špicu (kao verovatno neku koja je ostavila i najbolji utisak) krajnja ocena je i više nego povoljna.
Na skali od (1-6) ocena: 2+/3-