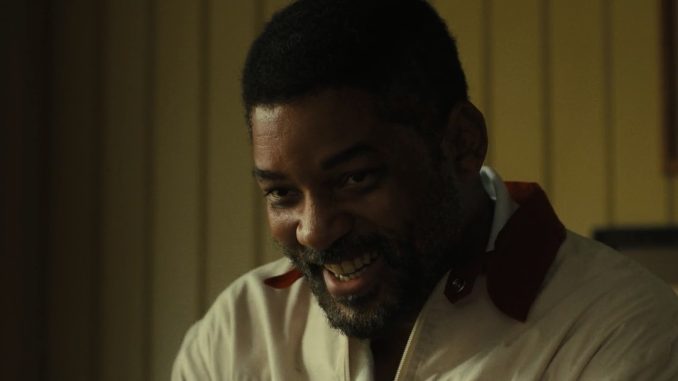 Ono što je "Toma" za Jugoslovene "Kralj Ričard" je za Amerikance… S'tim što je "Toma" mnogo bolji film.
1. Ako ste pravi filmofil ovaj film će te poželeti da pogledate zbog:
Šamara koji je Vil Smit zavalio Kris Roku a potom dobio oskara za ovu ulogu. To je glavni filmofilski razlog.
2. A gledali smo ga :
Jer priča o sestrama Vilijams i njihovom teniskom usponu ne može biti dosadna…previše.
King Richard Biography, Drama, Sport | November 19, 2021 (United States)
7.5
Director:
Reinaldo Marcus Green
Writer:
Zach Baylin
Stars: Will Smith, Aunjanue Ellis, Jon Bernthal
Summary:
Armed with a clear vision and a brazen 78-page plan, Richard Williams is determined to write his daughters, Venus and Serena, into history. Training on Compton, California's neglected tennis courts--rain or shine--the girls are shaped by their father's unyielding commitment and their mother's balanced perspective and keen intuition, defying the seemingly insurmountable odds and prevailing expectations laid before them. Based on the true story that will inspire the world, "King Richard" follows the uplifting journey of a family whose unwavering resolve and unconditional belief ultimately delivers two of the world's greatest sports legends. ?Anonymous
Photos
See all photos >>
3. Glavni razlog zbog čega će te ga (možda) odgledati do kraja:
"King Richard" je bio nominovan za pregršt oskar kategorija ali najfascinantnija mi je bila ta što je dospeo među najbolje filmove 2021. Ako imate u vidu da ih je u toj kategoriji bilo čak 10 (pravilo da ta kategorija, kao i druge, bude ograničena na 5 filmova je već dugi niz godina ukinito…mada, u njemu (pravilu) piše da može ali i ne mora maksimalno 10) onda i ne čudi što se i ovakav prosečan film našao u njoj.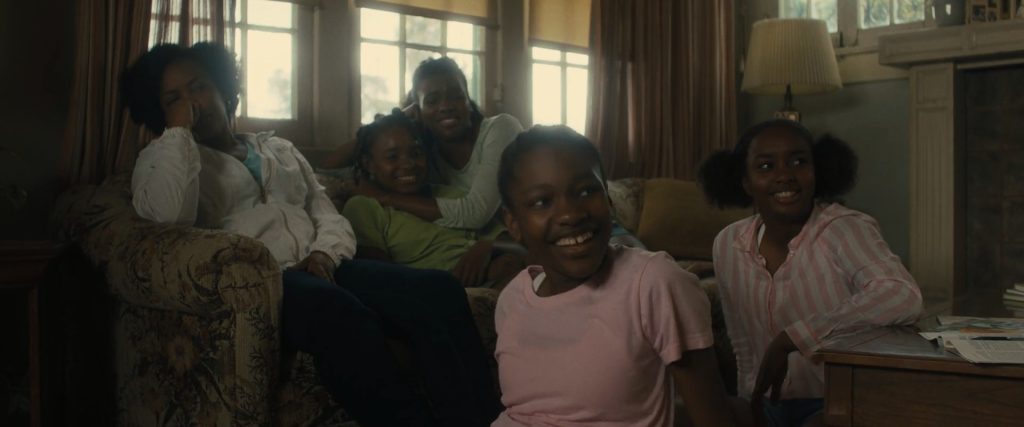 Ipak svi mi volimo Noleta a Nole je igrao onaj pobednički ples sa Serenom a Serenin ćale je Richard Williams koga pak glumi Vil Smit koji je ošamario Chris Rocka.
4. Dvougao:
loše:
Ovo pre svega liči na TV film. Kao i već pomenuti "Toma" prilično proizvoljno tumači i prikazuje neke činjenice (nemojte se iznenaditi kada negde na polovini filma, u jednoj rečenici koju će te ako odete da piškite sigurno propustiti, otkriti da Richard Williams nije pravi otac baš svih devojčica sa gornje slike…naprotiv…) i napravljen je maksimalno da bude "feel good" mada se pominje pomalo "strašni Kju Kluks Klan" odmah u prvoj rečenici…
dobro
:
Za razliku od "Tome" koji nam puca direktno na srce (i zbog čega ga eto više volim nego Ričarda) ovde je struktura tipična za sportske drame tako da očekujte da vam sledi završnica u kojoj će te navijati…(ali nećete baš i grickati nokte).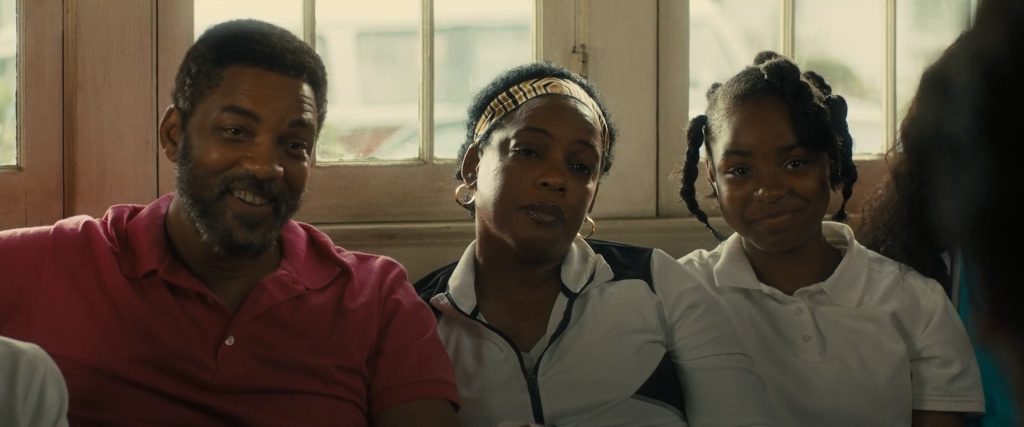 5. Šta bi bilo kad bi bilo:
Da su svi gledali ovaj film pre nego što je Tsitsipas počeo da odlazi često i dugo u WC možda i ne bi toliko pričali o tome….iliti da Je Tsitsipas počeo da odlazi na duge WC pauze nakon što je ovaj film snimljen.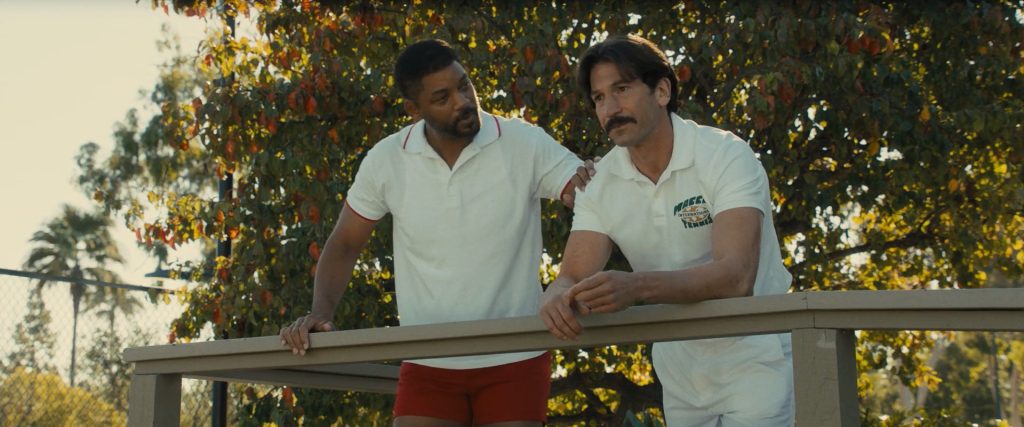 Na skali od (1-6) ocena: 3-
recenzija: Gimitrije Verzić, duh sa dva plava oka