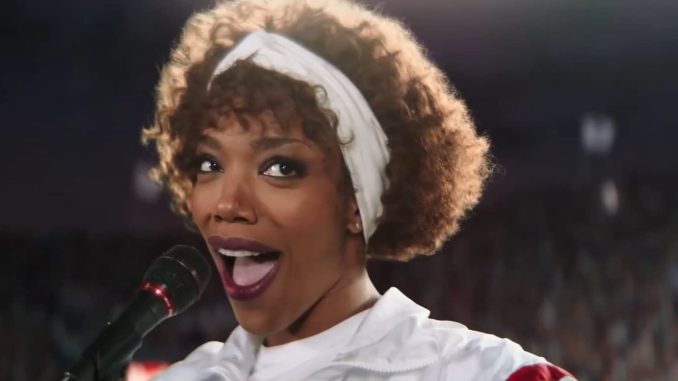 Ako od "Priče o Vitni Hjuston" očekujete novu "Boemsku rapsodiju" nemam pojma da li će te je dobiti jer je ("rapsodiju" još) nisam pogledao. Ono što će te svakako dobiti jeste jedan (ispod) prosečan muzičko biografski film koji kao da je snimljen za Hallmark ili Lifetime kanal a ne sa namerom da pokori bioskope širom sveta…kao što je to nekada činila ova velika zvezda.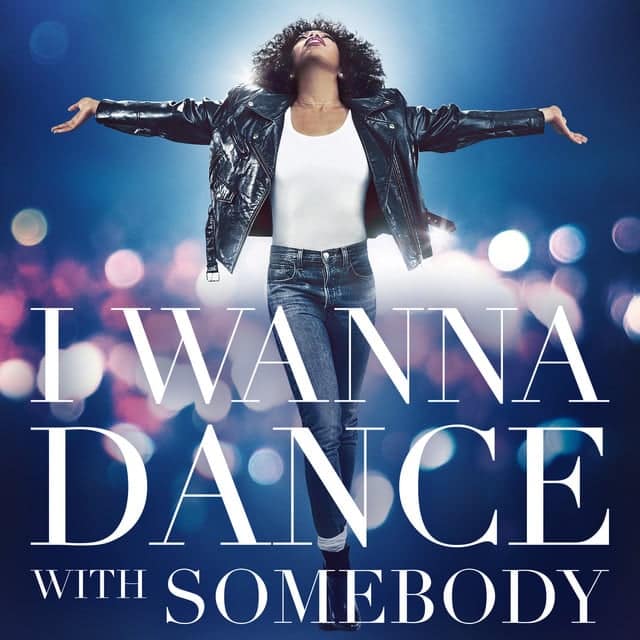 Naomi Ackie koja glumi Vitni je solidna i to je, naravski, bitno za bilo kakve biografije a naročito one veoma poznatih osoba koje svi "znamo".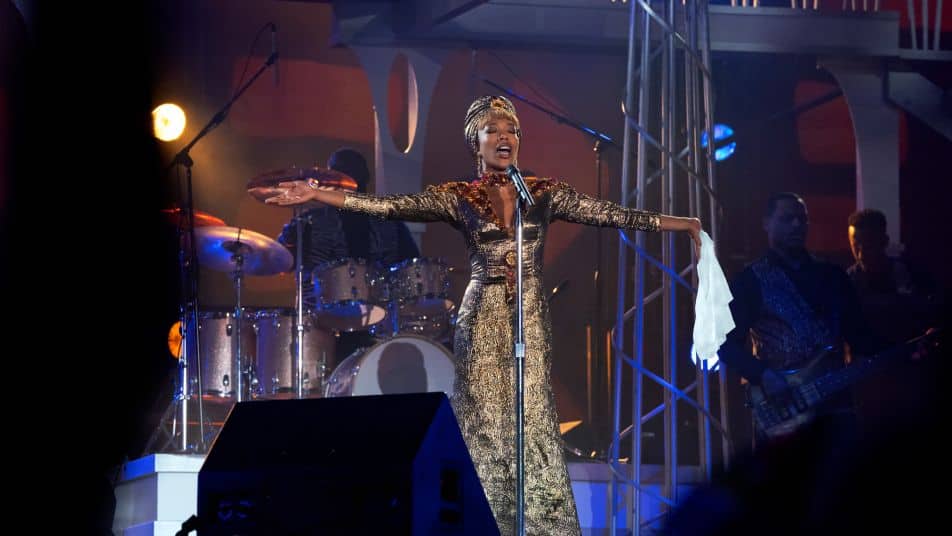 Jeste bitno ali ne i dovoljno. Čitava priča je zamišljena kao jedan dobroćudni i blago kontraverzni biopik koji se neće (uticati/povrediti) zameriti ni jednom živom akteru ove drame…pa čak ni Bobi Braunu.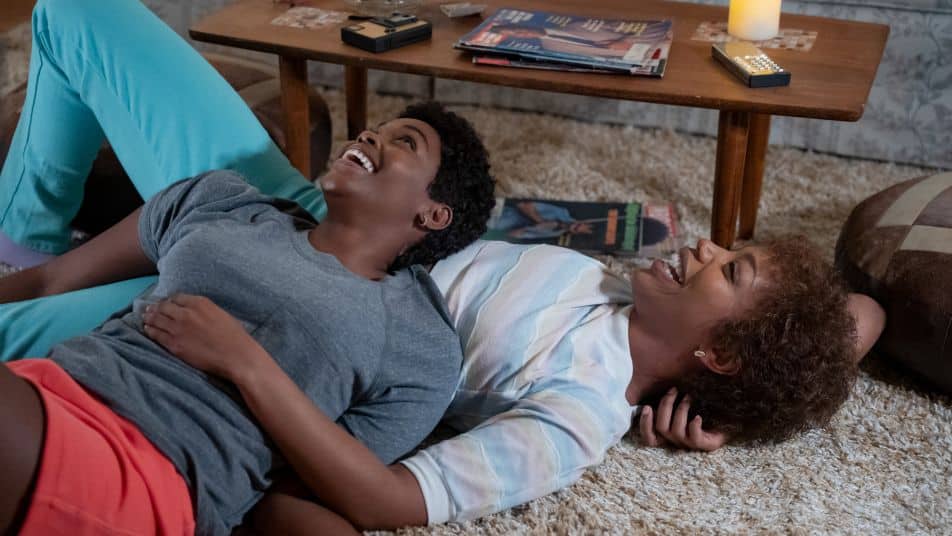 Hajde da ostavimo po strani što se sve bolne teme iz života Vitni Hjuston površno (kao u rukavicama) tretiraju nego kakav utisak ovaj film ostavlja na publiku…da li će te plakati, da li će te se smejati…da li će te pevati ?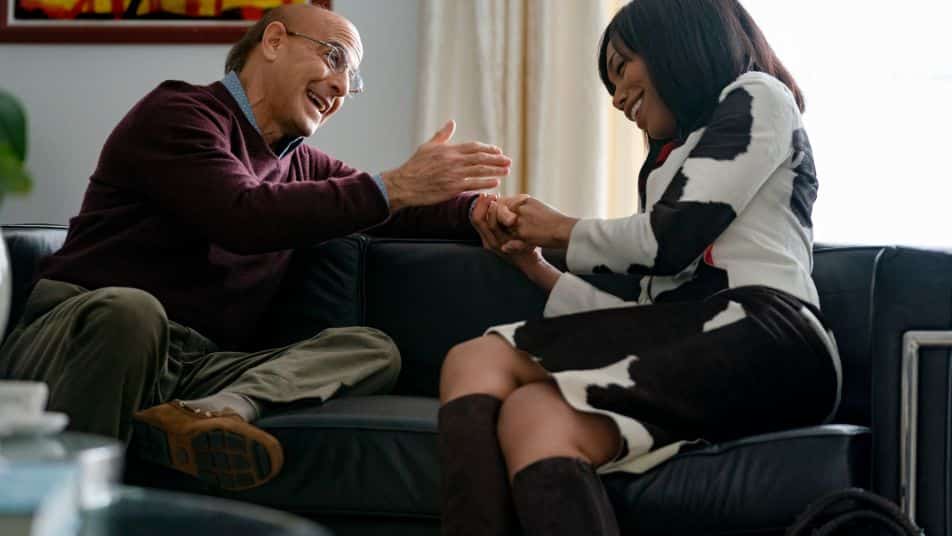 Ima puno pesama…definitivno. Ne izgleda to baš kao u onim klasičnim mjuziklima kada glumac odjedared, na sred ulice, počne da peva i pleše…ali ni nije daleko od toga. Praktično na svakih 10ak (i manje) minuta sledi po neki muzički nastup i to sa kompletnom pesmom…od početka do kraja…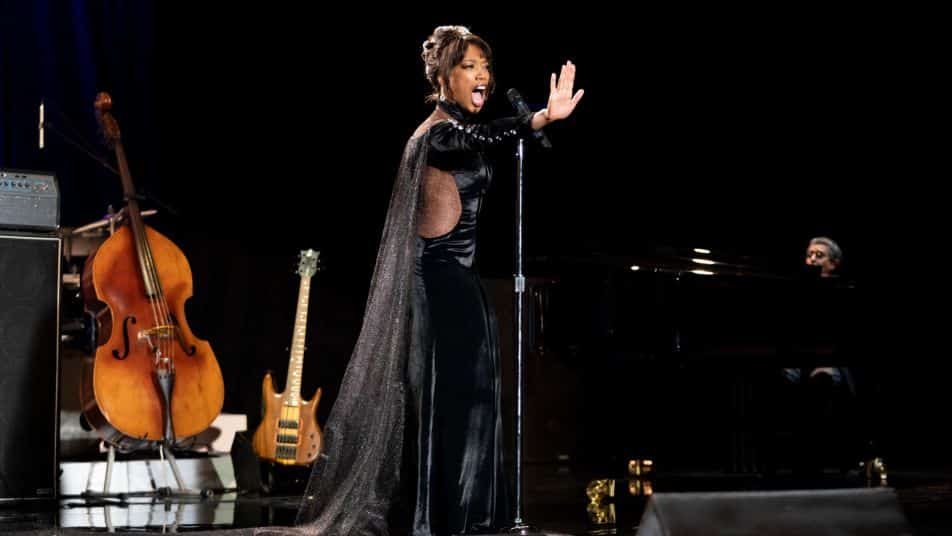 Kao da je čitav film i snimljen da bi nam uvalili njegov soundtrack tj. još jednu kompilaciju Hjustonovih najvećih hitova…
Ček,ček…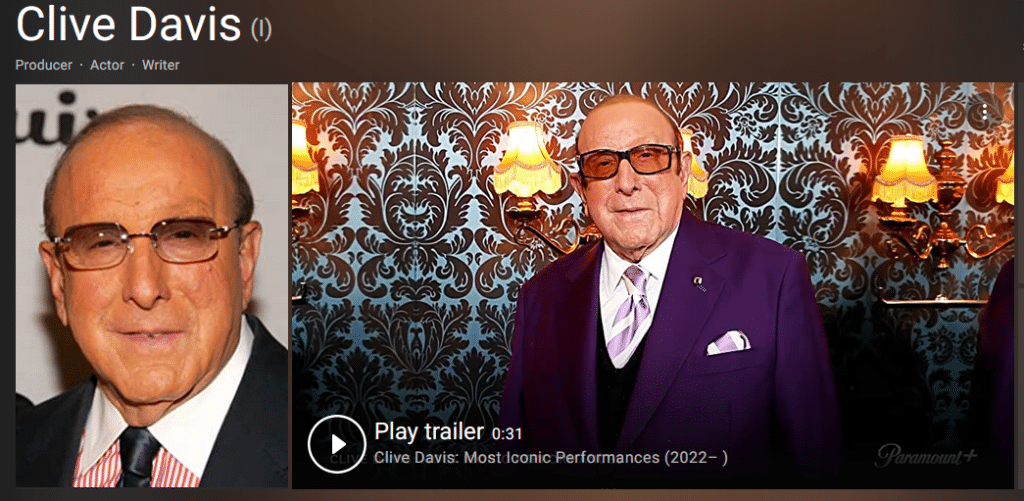 …pa ovaj Clive Davis, koji je bio menadžer Vitni Hjuston, i koga ga je veoma toplo i simpatično odglumio Stanley Tucci, i praktično je vlasnik kompletnog kataloga njenih pesama, je istovremeno i producent ovog filma.

Ta nemojte kasti…
"Whitney Houston: I Wanna Dance with Somebody" možete (i trebate) pogledati ako ste baš bili veliki njen fan. Nije ovaj film loš koliko je bled i neubedljiv. Mislim, svakako će te više uživati u njenim pravim snimcima nastupa ili u njenim pravim spotovima nego u ovoj imitaciji.
A ako vas interesuje kakav je stvarno život imala ova "ikona pop kulture" i nesumnjivo jedan od najlepših Glasova pop muzike u zadnjim dekadama dvadesetog veka pogledajte neki dokumentarac…postoji nekoliko dobrih…napr. ovaj:
[imdb]tt5740866[/imdb]
Na skali od (1-6) ocena: 2/2+
p.s. mislim, postoji mogućnost da je stvarno sve ovako izgledalo u životu Vitni Hjuston…ali zašto onda nisam poverovao ni malo u tako nešto. Mora da je to ipak do samog filma.