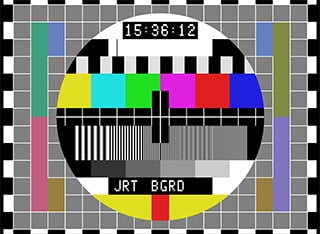 Nekada davno, u doba kada internet, youtube,DVD,Blu Ray, i Lady Gaga nisu postojali, postajala je samo jedna magična kocka pod čudnim nazivom. Televizor. Osim kanala Dunav Tisa Dunav postojala su tada i dva TV kanala…a bome i daljinski (ako ste baš srećnici). MTV se pojavio 1981 ali kod nas, stranih muzičkih spotova bilo je na kašičicu…ako ne i manje…
Jedan, koji su često puštali po raznim beogradskim hronikama i nedeljnim popodnevima…beše ovaj.
Tada nisam imao pojma ko je taj Majkl Džekson.
Paul McCartney and Michael Jackson "Say Say Say" iz 1983 godine.
2. Duran Duran "Rio" (1982) (koji iz nekog razloga uopšte ne postoji na youtube a da je dozvoljen za našu zemlju)
Duranovci u to doba behu ultra popularni ali dal' zbog mlađanih godina (manje od 10) ili zbog toga što me generalno muzika u to doba nije ni interesovala ovaj spot pamtim samo kao neku razglednicu…šarenu ali izbledelu.
3. Pošto televizija i nije bila izdašna u pogledu muzike uvek je tu bio i stari dobri radio…a na njemu "Studio B" a na njemu "Beograde dobro jutro Duška Radovića" a tu negde, obavezno i ova pesma…
Riblja Čorba "Dobro jutro"
4. Ipak, bilo je nekoliko muzičkih emisija koje su emitovane i na TV Beogradu. Na primer…
"Folk Parada". Meni su Zlata, Cune i Tozovac bili najbolji voditeljski par na svetu celom.
5. Ali postojala je i ona, Duca Marković i legendarni "Hit meseca". U ovoj emisiji nije bilo skečeva Tozovca i Cuneta ali beše puno svakakve odlične muzike… i da, "Suada" je legenda 🙂
nastaviće se…