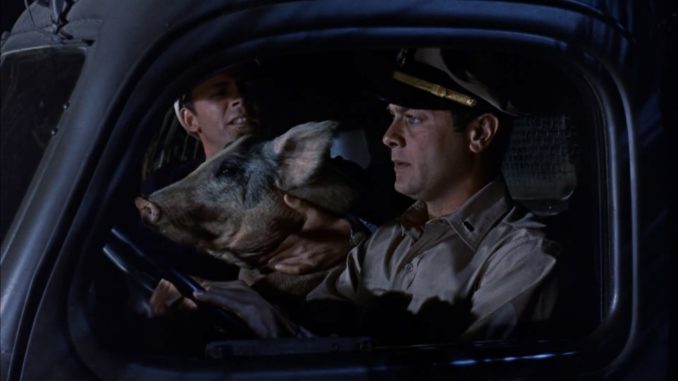 Možda je i red da prvi tekst o legendi filmske komedije, gospodinu Blake Edwards-u, upravo i bude o "Operation Petticoat" (Operacija podsuknja). Mada mu to nije prvi film on definitivno jeste prvi u kome Edwards radi sa velikim zvezdama i velikim budžetom.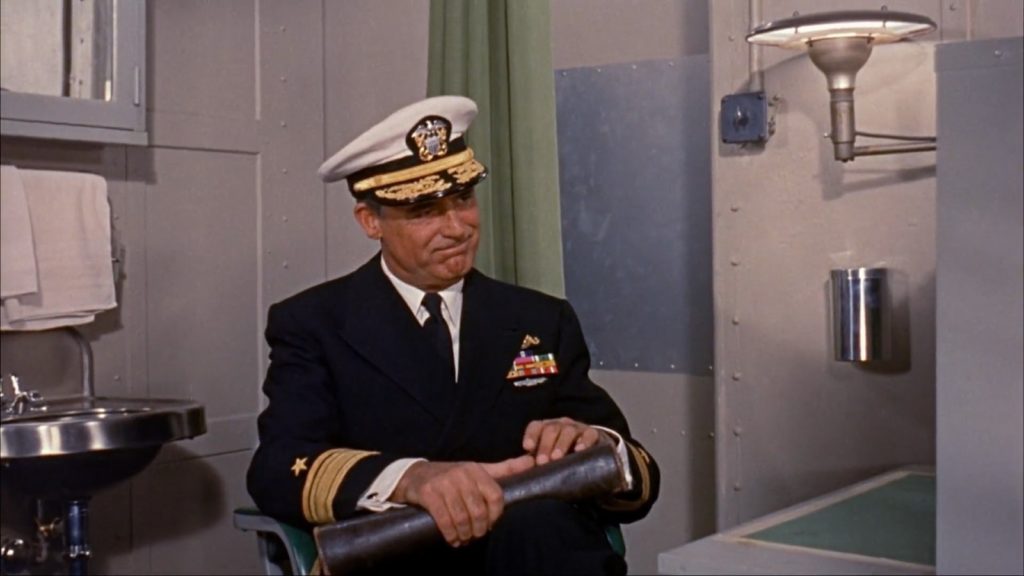 Tony Curtis i Cary Grant predvode podmorničke oficire u misiji spašavanja podsuknji…tačnije, grupe vojnih medicinskih sestara koju se zatekle odsečene na ostrvu usred Pacifika i usred početka (za USA) Drugog svetskog rata i invazija Japanaca.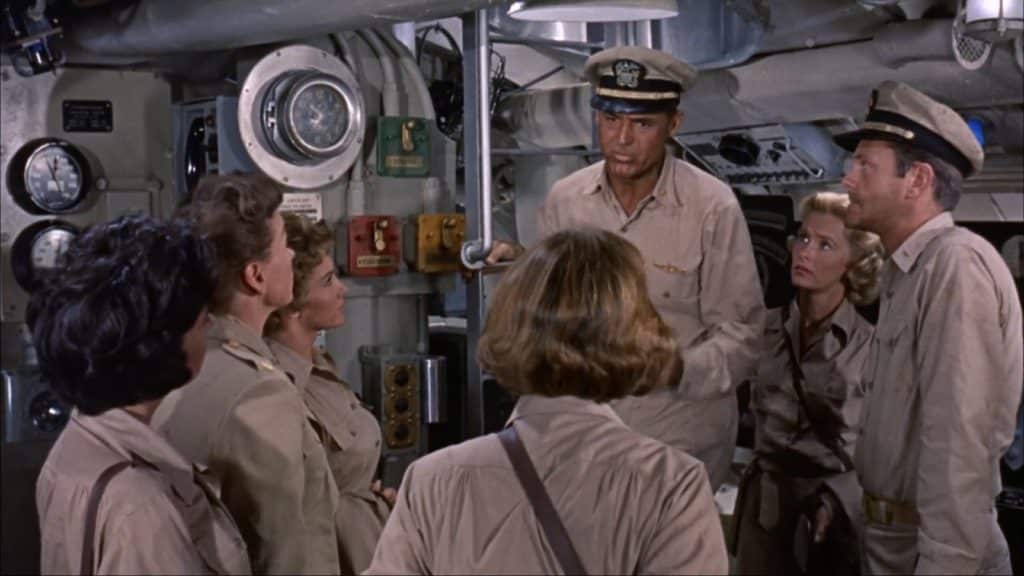 Sa pokvarenom podmornicom potrebno je da stignu iz ratnih filipinskih voda do sigurne luke u Australiji. I to je otrplike to što se tiče same priče.
U pitanju je lagana komedija koja se ratnih strahota dotiče najmanje moguće (ako ne i toliko). U "Operation Petticoat" pratimo mozaik različitih priča i likova u vidu muške posade i dama koje im naravno naprave haos samim prisustvom na podmornici. A tu su i Japanci koji ih love…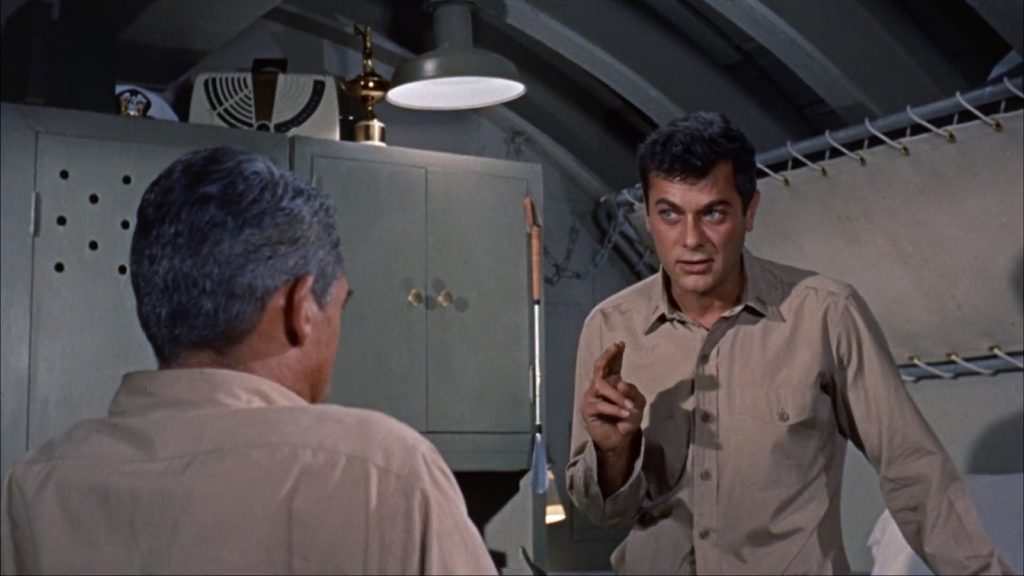 Dok je Cary Grant iskusni, prekaljeni komandant ratne podmornice koji pokušava da održi barem nekakav red i poredak, Tony Curtis je mlađani i snalažljivi oficir koji uvek može da vas dovede u nevolju ali takođe i da vas izvuče iz svake. U međuigri ova dva, na početku, polarizovana lika Edwards gradi priču (za koju nije pisao i scenarijo kao što će većinom ubuduće raditi) o ukradenim svinjama, bombardovanim ostrvima, ljubavnim vragolijama i uskim podmorničkim hodnicima.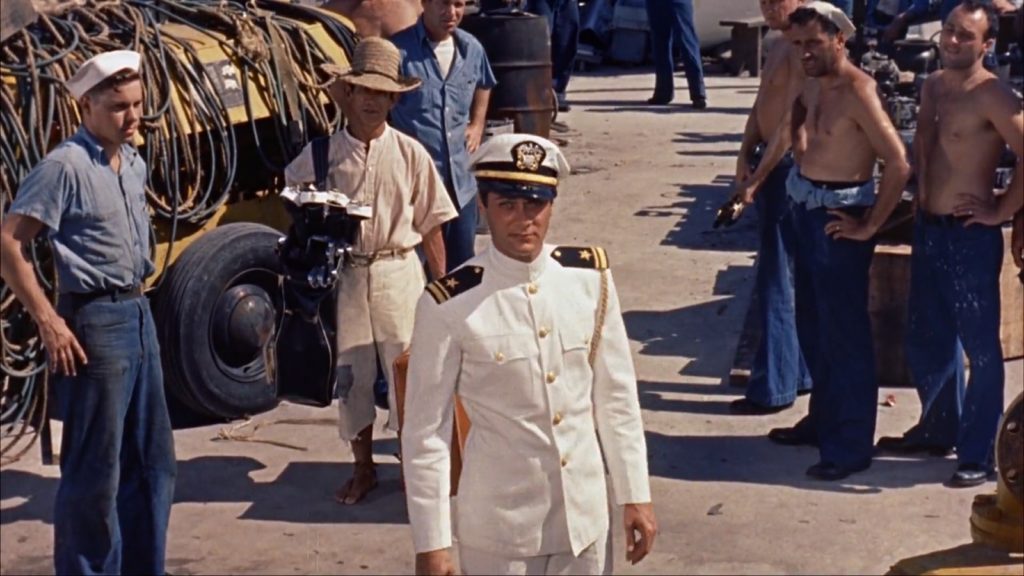 "Operacija podsuknja" je najbolja u onim delovima u kojima je Edwards, praktično oslobođen svih stega, poput već pomenute kompletne, urnebesne, sekvence sa krađom i švercom svinje kroz straže i predstraže do posluženja na stolu.
Takvih scena ima nažalost malo te "Operation Petticoat" ostaje jedna pristojna ali ne baš i reprezantitivna komedija u opusu Blake Edwardsa. Ipak i takva , sasvim je dovoljna da osetimo njegov talenat koji će nam prikazati u svoj svojoj raskoši već dve godine kasnije u nezaboravnoj romantičnoj komediji "Doručak kod Tifanija".
Na skali od (1-6) ocena: 3