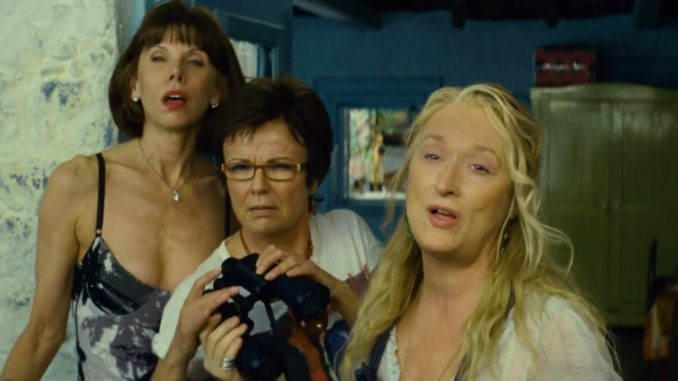 Kada smo već kod filmova koji imaju uzvičnike u svom nazivu ne smemo zaboraviti upravo ovaj, veseli, raspevani, sunčani i šareni mjuzikl iz 2008 godine pod nazivom "Mamma Mia !".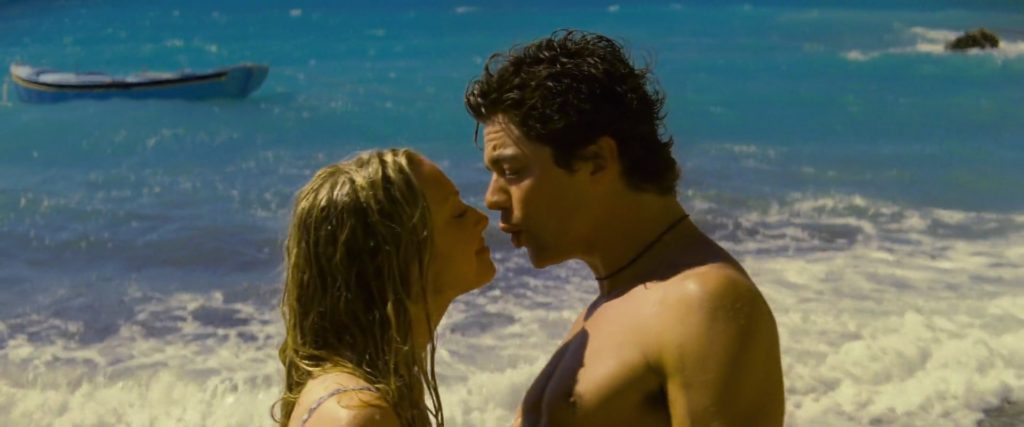 Snimljen gotovo u potpunosti na malenom grčkom ostrvu Skopelos koje izigrava izmaštano, takođe grčko, ostrvce Kalokari, "Mamma Mia !" je okupila glumačke veterane poput Meryl Streep, Colina Firtha, Stellan Skarsgard . Nekima od njih je po prvi put pružena prilika da zapevaju na velikom ekranu a nekima možda bolje i da nije (Pierce Brosnan).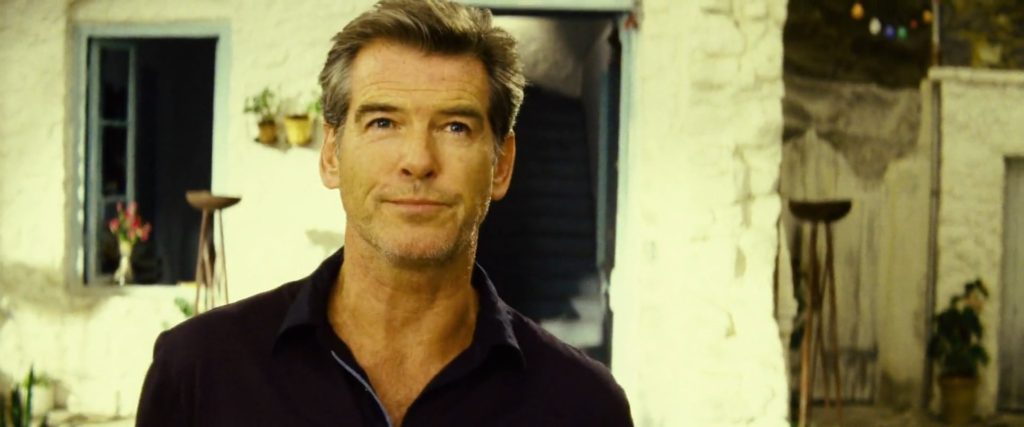 Ali, upravo takvi pevački nastupi poput Brosnanovog daju poseban šmek ovom filmu. Nekako je sama ideja da neko napravi mjuzikl baziran na mega popularnim hitovima benda Abba u svojoj suštini apsolutno nemoralna. Nema tu umetnosti, samo profita. Nema tu patišpanja, samo šlaga. Ko još snima filmove imajući u vidu samo zaradu ?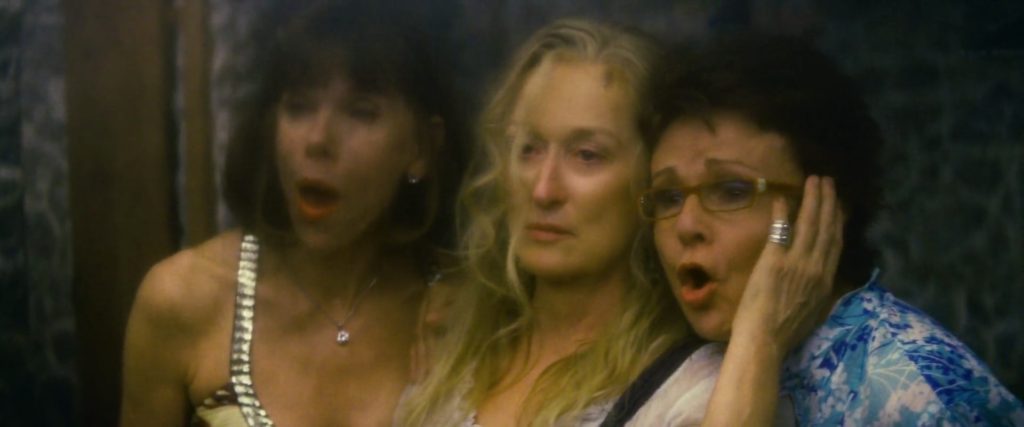 "Mamma Mia!" je zaradila preko 600 miliona dolara sa skromnim budžetom (za današnje uslove) od nekih 50ak miliona. Ljudi bi gledali ovakve filmove i da u njemu glumi Remi Malik a ne Dominic Coooper. Bitno je samo da su pesme dobre… Mislim, da se neko setio da snimi film baziran na pesmama Bitlsa siguran sam da bi zgrnuo brdo para…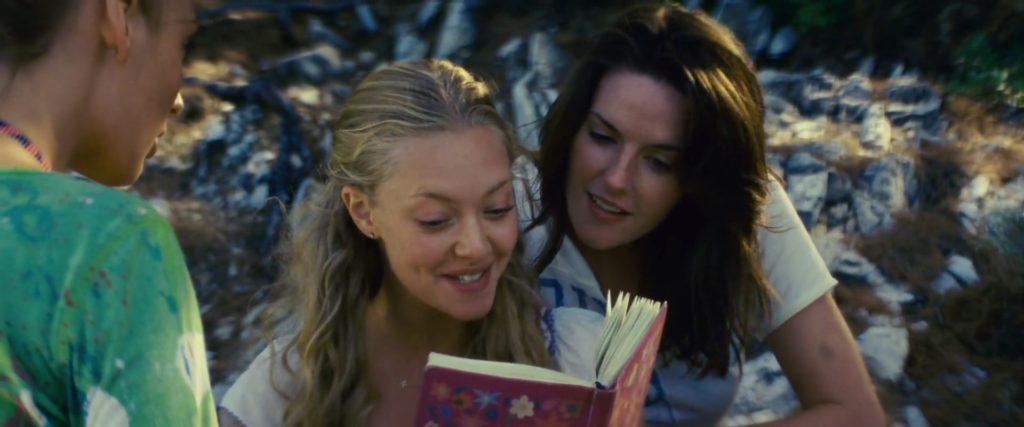 Ako niste shvatili (a bio sam prilično nevešt ovog puta) prethodnih par rečenica su trebale biti ironične. Naime, godinu dana pre ovog snimljen je jedan lepi, svakako zanatski bolji film, "Accros the Universe" koji je upravo zasnovan na "džuboks" pesmama benda po imenu The Beatles. ali predstavljao je bioskopski flop koji nije vratio ni pare uložene u njega. Izgleda da ljudi više vole Abbu nego bube ?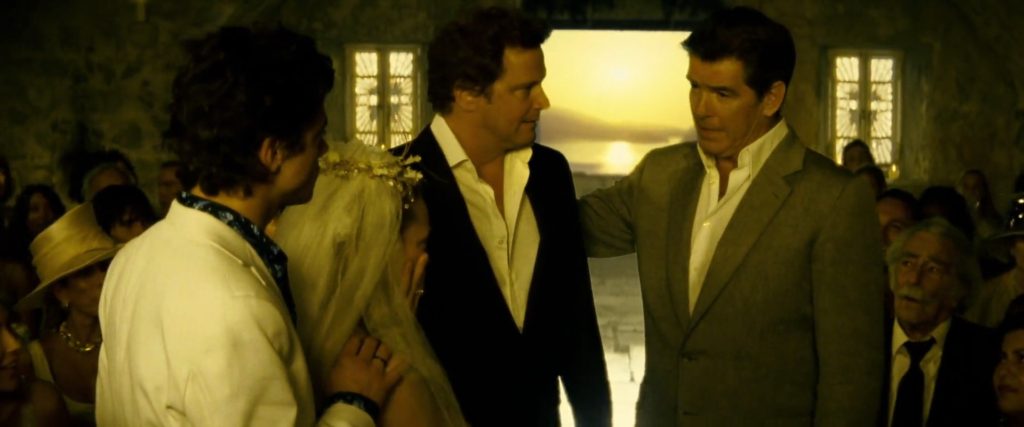 A možda je to upravo zbog tog Brosnanovog ala Džoni Barka pevanja, možda je to zbog tog nepretencioznog stava, totalno labave/nebitne priče i "feel good" stava u kome je dozvoljeno da uživate u svakom minutu ovog filma znajući da je on bazično loš ali istovremeno neodoljiv kao hladna konzerva Coca Cole u sred vrelog letnjeg dana.
Na skali od (1-6) ocena: 3