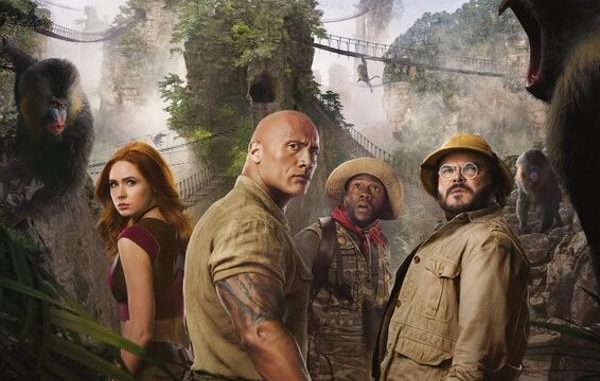 Nisam gledao prethodni film "Welcome to the Jungle" tako da, kada ga budem pogledao (a hoću), verovatno ću se više osvrnuti i na ovaj nastavak. Zato, o "Sledećem nivou" samo ukratko…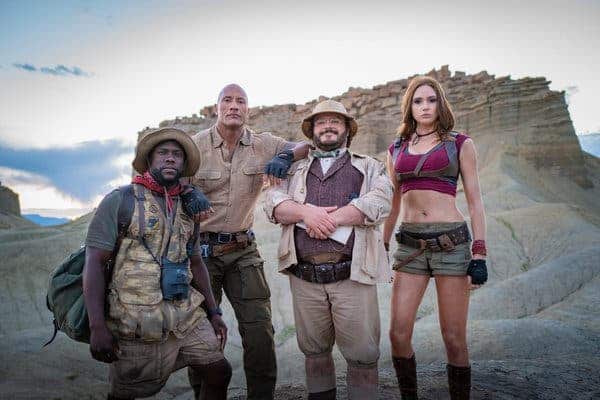 Ista ekipa glumaca i isti koncept kao i pre ali sve je ovde "upgrade-ovano". Sada su naši junaci u drugim avatarima, a u priču (i u igru) su uključeni i Spenserov deda i njegov poslovni partner i prijatelj Majlo (Danny DeVito i Danny Glover). Spensera glumi Alex Wolff kojeg sam gledao u "Hereditary" koji naravno glumi i u prvom delu.
mada, svi znamo da je prvi deo u stvari onaj prošlovekovni Jumanji
Dwayne Johnson, Kevin Hart, Jack Black i Karen Gillian su i dalje tu, zajedno sa još nekoliko novih i starih likova. Karen Gillian je Nebula iz Marvelovog univerzuma, upravo sam saznao…e…svašta…i baš super…. kul je ona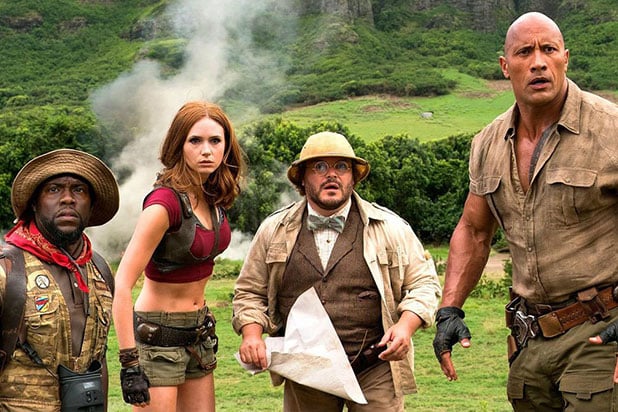 Za one koji možda ne znaju, sada je Jumanji transformisan u video igricu pa umesto originalne table za igranje, igrači se "teleportuju" putem džojstika i konzule.
Priča je ovde manje bitna ali uopšte nije loša (ne mogu da poredim sa prethodnom znate već zbog čega). Bitnije je da je film veoma zabavan, glumci maksimalno koriste mogućnost da u istom filmu igraju različite karaktere (i više od jednog) i svih 120ak minuta brzo prođe. Ako ništa drugo, ovaj film vredi videti barem zbog spektakularne scene prelaska visećih mostova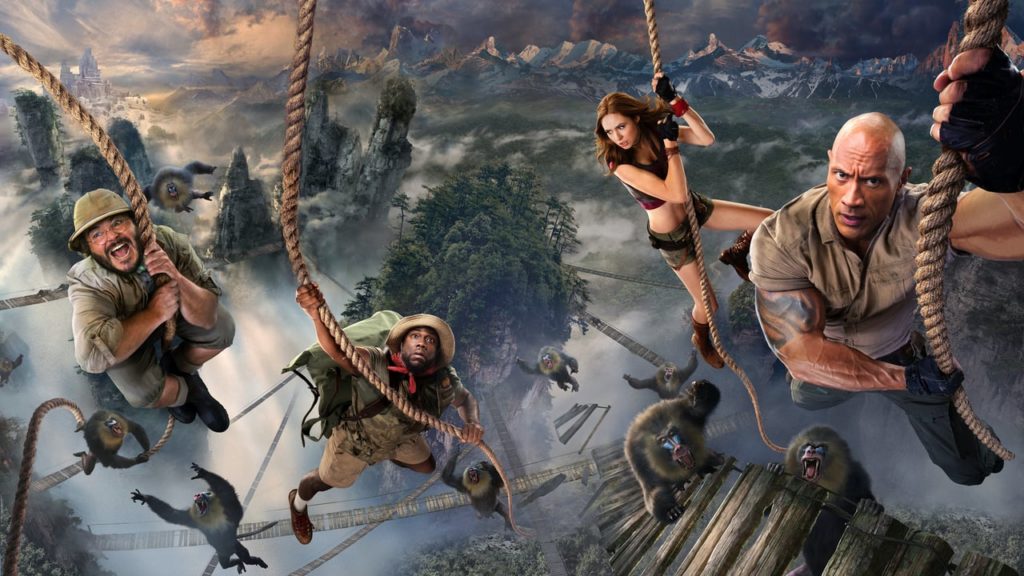 što je jedan od vrhunaca filma. Na samom kraju ostavljena je mogućnost i za eventualni nastavak ali nisam siguran koliko puta možemo izvesti istu magiju a da njen čarobni prah i dalje ima dejstvo…
Preporuka…naročito ovih dana. Mnogo više ćete u bioskopu uživati u ovom filmu nego u "Usponu Skajvokera"
Na skali od (1-6) ocena: 3 +