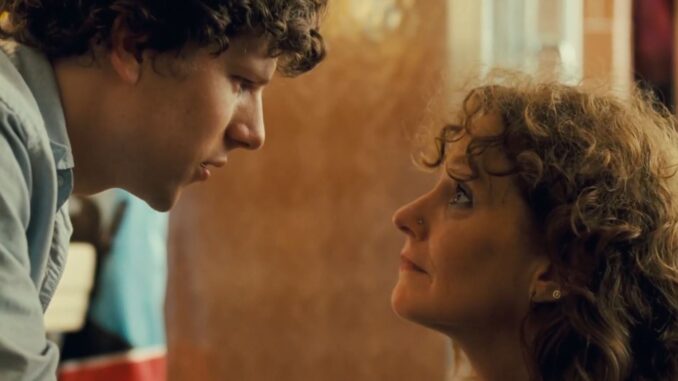 Glavni, da ne kažem i jedini, razlog zbog čega sam odabrao ovaj film da pogledam, uprkos crnim slutnjama (podržanih izuzetno negativnim kritikama) jeste, jedan i jedini, Roger Ebert.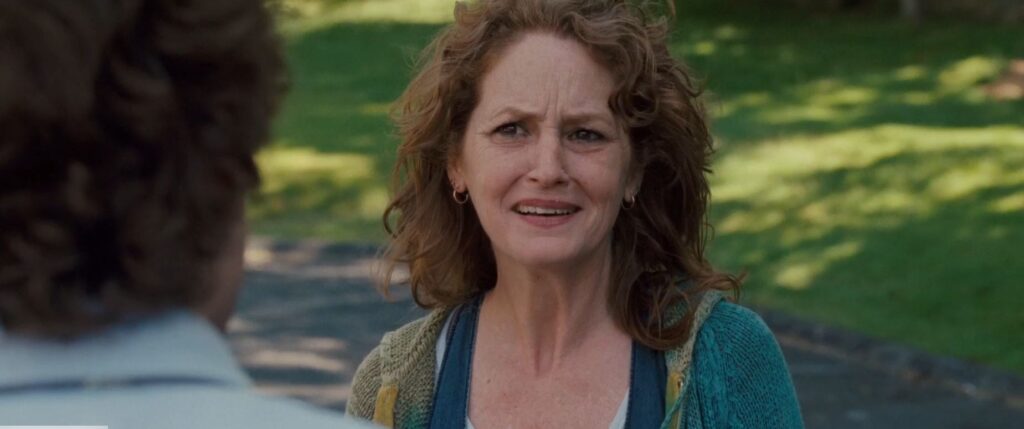 Jeste čovek već tada bio smrtonosno bolestan (i bez moći govora) ali napisao je za "Why Stop Now": "Week after week, we get dimwitted comedies, and then a charmer like this comes along, and it gets a limited release. 'Why Stop Now' is a bright screwball comedy about one fraught day in the life of a piano prodigy, his addict mother and her drug dealers.".
Dao mu je i 3 1/2 zvezdice (maksimalno je četiri).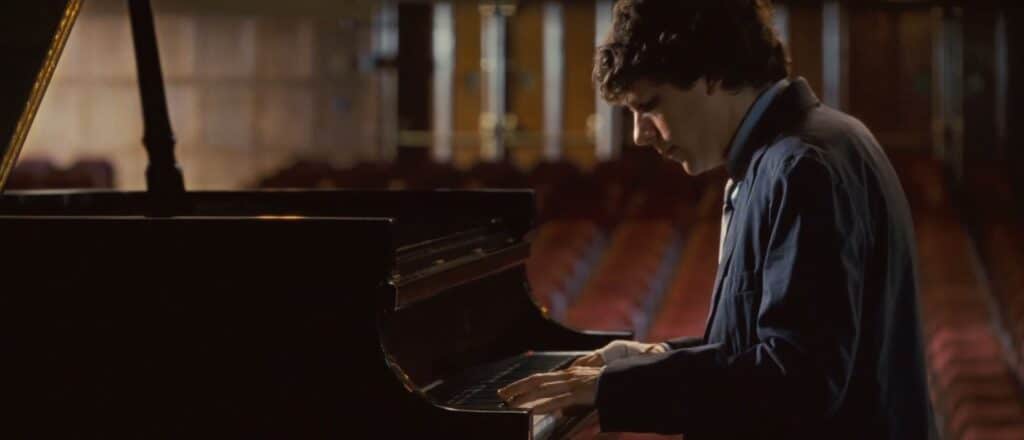 I ne, nisam zbog Ebert-a očekivao da će mi se sada film svideti ali sam defintivno očekivao da je ovo stvarno "bright screwball comedy". Volim skrubol komedije. Volim komedije… "Why Stop Now" to nije.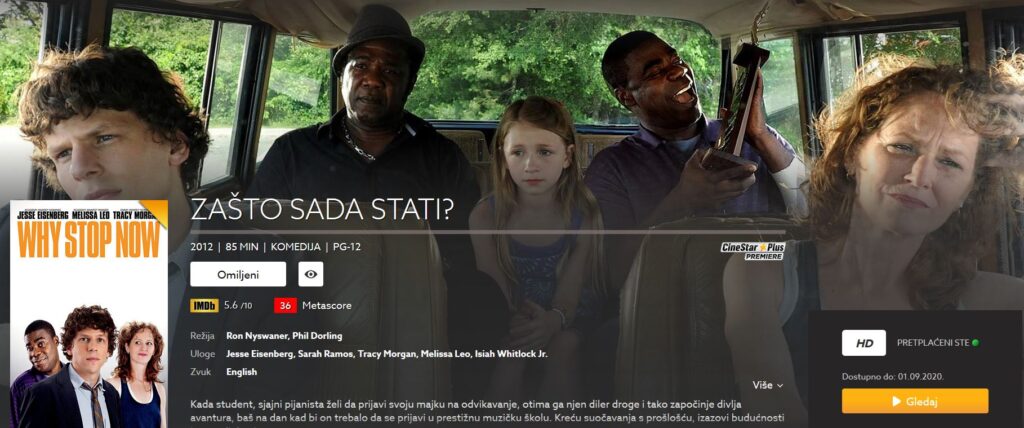 Ako bi je žanrosvski nekako i svrstao bila bi to drama. Kao drama i funkcioniše…nekako.
Jesse Eisenberg je mladić kome je pružena šansa da svoj pijanistički talenat pokaže pred komisijom i dospe u muzički konzeravatorijum što mu je životno želja. U danu kada se održava audicija potrebno je samo da odvede majku (narkomanku) na lečenje a sestru do škole, ali to je tek početak nevolja…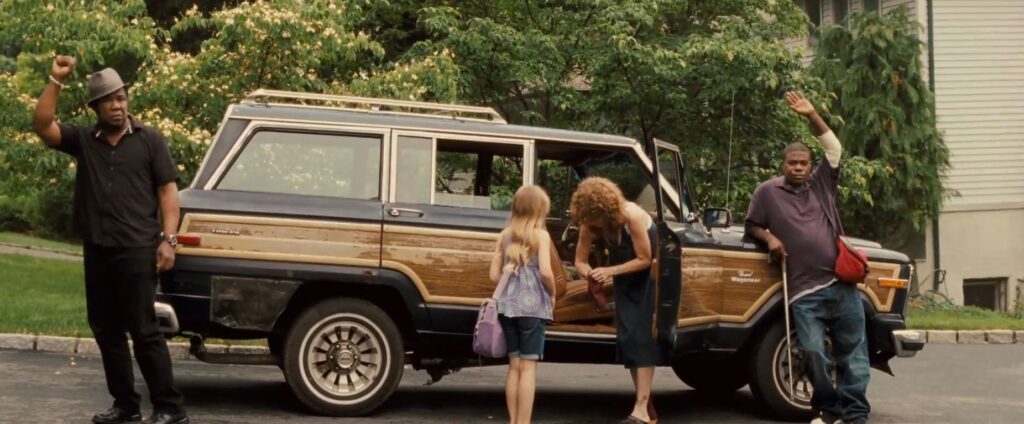 Ovako opisan siže stvarno liči na moguću urnebesnu komediju. Ali… ovo nije komedija. Klasična drama…sve sa mnogim klasičnim dramskim momentima. Problem je što ti momenti i nisu naročito zanimljivi a još veći problem je što ovih 88 minuta se tako sporo i monotono odmotava da će verovatno mnogi ugasiti film i pre nego što dođemo do kraja "vožnje".
U suštini…nemam ništa protiv i da to učinite… Ja sam ipak ispoštovao Eberta…i na jedvite jade…nekako stigao do finala. Samo zbog truda glumaca (osim već pomenutog Jesse tu su i Melissa Leo i Tracy Morgan) nije kec…
Na skali od (1-6) ocena: 2