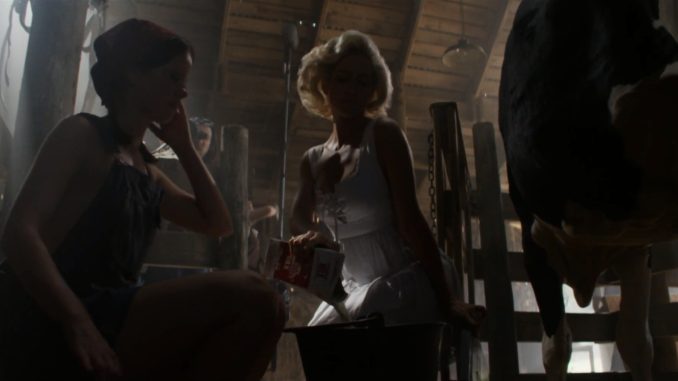 Sada proverih i ispade da sam pogledao, pre ovog, samo još jedan film Ti Westa, i to veoma interesantan "The House of the Devil" (2009). I taj film, kao i "X" smešten je u prošlost, samo što je, za razliku od "The House of the Devil" gde su bile osamdesete, "X" se bavi periodom krajem sedamdesetih…i to kakvim periodom.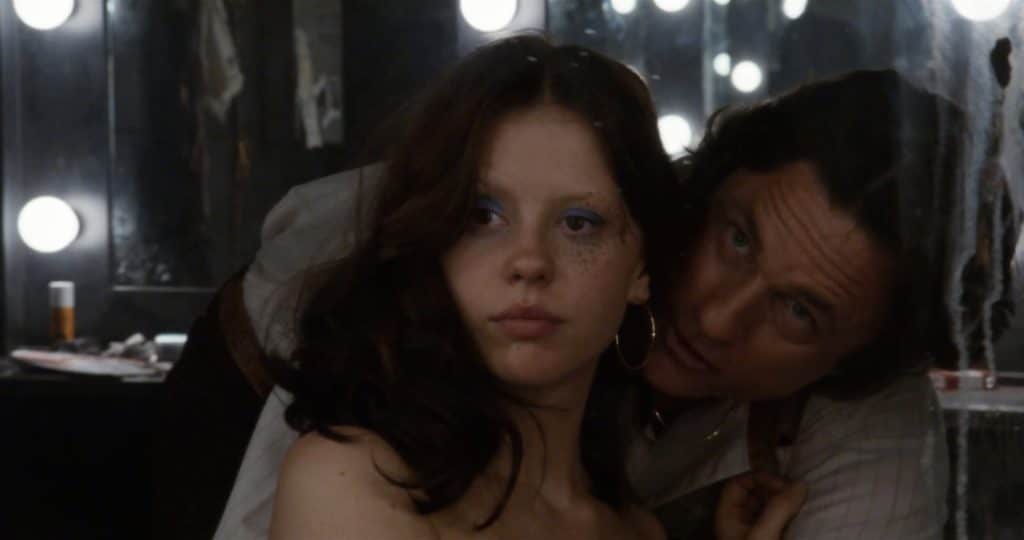 Pratimo filmsku ekipu predvođenu parom sa gornje slike koja odlazi na jednu izolovanu teksašku farmu sa namerom da tamo snimi film.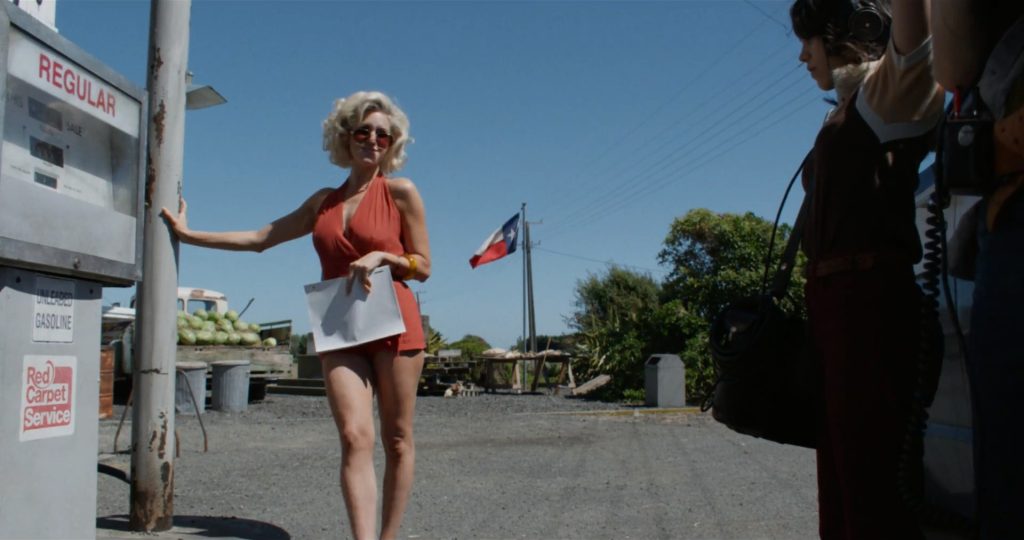 Domaćini, ostareli supružnici Harold i Pearl, i nisu naročito oduševljeni posetom ali Haroldu su potrebne pare te ipak nevoljno pristaje da im iznajmi pomoćnu kuću na imanju tokom vikenda.
Ono što Harold ne zna jeste da ova ekipa snima porno film…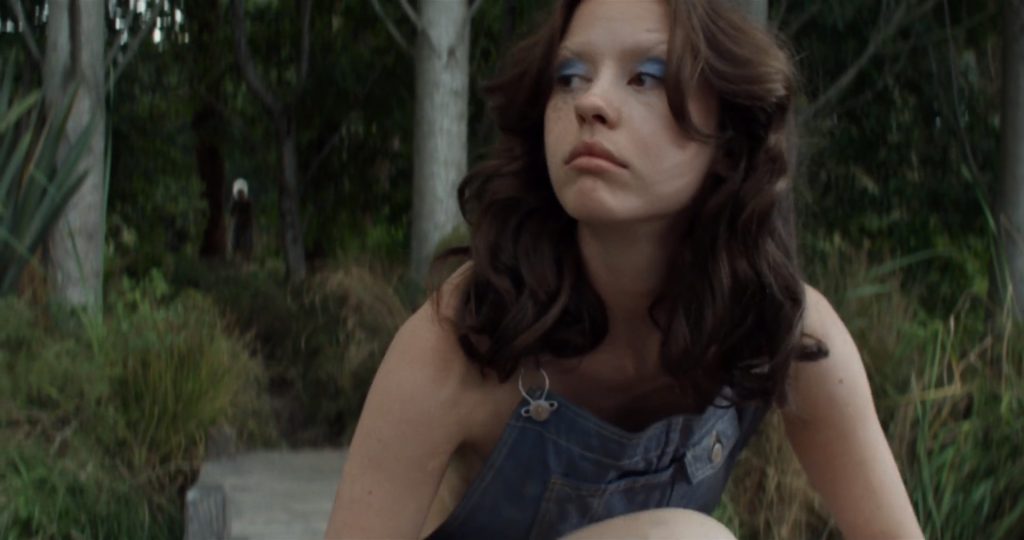 U to doba su se ovakvi projekti još uvek snimali na pravoj filmskoj traci a poneki put na njima su učestvovali i budući velikani Holivuda, iza i ispred filmske kamere (poput napr. Silvestera Stalonea ili Ves Krejvena).
Takav je i snimatelj/režiser u ovoj ekipi, momak po imenu RJ koji je poveo svoju devojku da bude tonac i koji iskreno veruje da od pornića može napraviti umetnost samo ako kameru postavi drugačije i "radnju" kadrira drugačije nego što je standardno.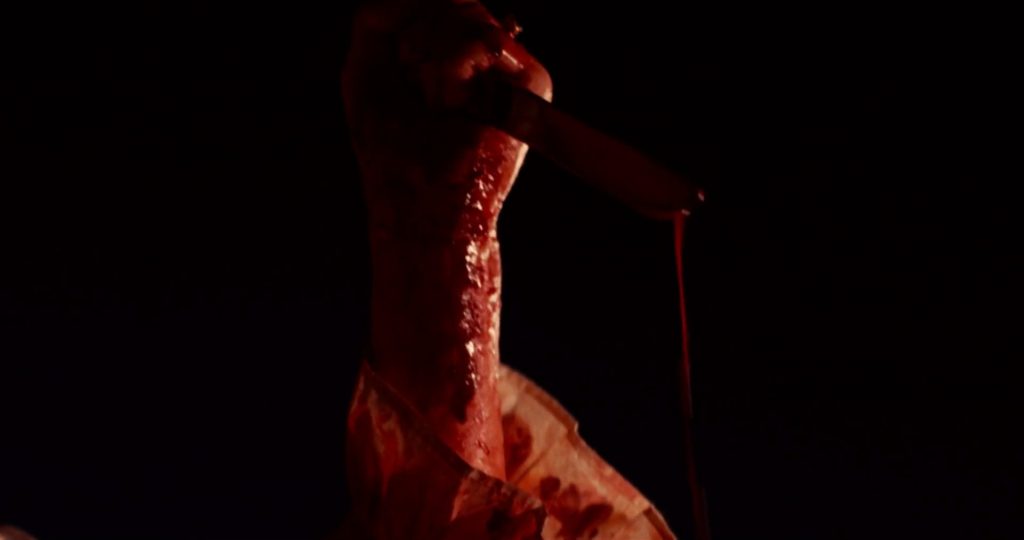 Ovaj "talentovani" amater biće i prva žrtva masakra koji će uslediti. Jedan po jedan, učesnici snimanja edukativnog filma o "usamljenoj ćerci farmera kojoj će se ukazati prilika da muze i nešto drugo osim krava kada se jedan zalutali crnoputi putnik pojavi na imanju" postaju žrtve…
"X" je estetski i vizuelno veoma ubedljiv i zanimljiv. Ovaj omaž slešerima iz osamdesetih uspeva ne samo da bude bolji od većine njih (što nije teško) već određenim rešenjima i Westovom delikatnom režijom (pisao je, kao po običaju, i scenario) prevazilazi žanrovske okvire i postaje hvale vredno delo (rekao bih i umetnost a to je reč koja se za savremene američke filmove više i ne koristi) tamo gde to uopšte nismo očekivali…
Opet, to što neko drugačije "kadrira" nego što je to standardno ne mora biti i umetnost. "X" ima svojih mana (napr. uznemirujuće loša maska za lik Pearl koju glumi takođe Mia Goth kao još jedan dokaz da je mnogo teže učiniti nekog mladog da izgleda staro nego obrnuto) i nije u potpunosti ispunio potencijal koji je imao. Zadovoljan sam ipak i sa ovim što je uspeo da uradi…
Na skali od (1-6) ocena: 4-
p.s. zanimljivo je da je kompletno sniman na Novom Zelandu koji je u potpunosti zamenio teksaške pejzaže