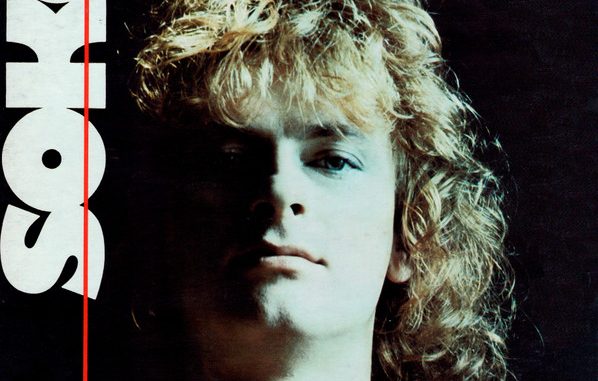 Vratio nam se iz mrtvih, ponovo, Peca Zombi. Njemu u čast dajemo mu prostor za njegov sjajni i, sada shvatamo, predivni muzički ukus...
Grupa "Maratonci" je prvi album "Maratonci to rade najduže" objavila 1986 gde je najveći hit bila "E nema ništa više".
Alfa i omega ove grupe je bio već tada iskusni muzičar i autor Neven Đokić inače rođeni Sarajlija koji se, kao i mnogi drugi iz tih izgubljenih generacija, nakon ratova obreo u inostranstvu.
Živi i radi u Torontu.
Drugi album "Maratonaca" iz 1988 godina "Ljepota će spasiti svijet" u izdanju "Sarajevo diska" nabavio sam tih godina na nekoj rasprodaji u jednoj prodavnici ploča/kaseta u nekadašnjem Bulevaru Revolucije.
---
Negde u isto vreme a sasvim moguće i iz iste prodavnice i ova kaseta je stigla u moje ruke.
Grupa "Soko" je dobila ime po svom osnivaču Slobodanu Sokoloviću i objavila je samo jedan album (Jugoton) 1987 godine. U to neko doba pričalo se da je Slobodan bio jedan od glavnih kandidata za novog pevača Bijelog dugmeta i svakako je prva asocijacija kada čujete pesme sa ovog albuma upravo taj stil.
U stvari, probajte mali eksperiment sa nekim ko nije baš pasionirani ljubitelj opusa Gorana Bregovića. Pustite mu "Snovi ko psi me progone" i pitajte čija je to pesma…
Sokolović je kao i "maratonac" Neven otišao sa ovih prostora tokom ratnih nemira. Po muzičkom obrazovanju trombonista živi i radi u Francuskoj kao profesor na akademiji u Bordou. O njemu i njegovom životnom putu (koji je uključio i francusku legiju stranaca) možete više saznati u intervju sa inače veoma zanimljivog sajta "Uklonimo barijere"