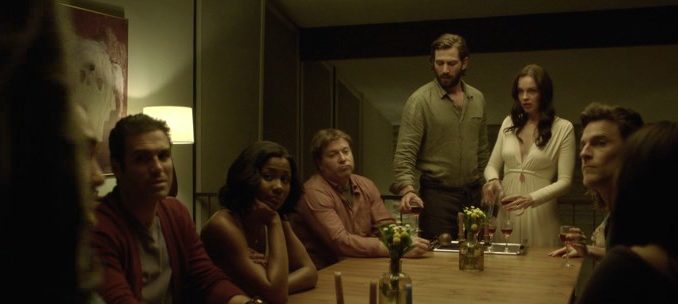 Prilično hvaljen horor (da li je ovo stvarno horor ?) film "The Invitation aka Poziv" iz prošle godine je kamerna priča o jednoj večeri. Filmovi o večerama su neka vrsta podžanra filmske umetnosti, te se, s vremena na vreme, pojave… i to na različitim meridijanama sveta (napr. ove godine nam je Italija podarila verovatno jedan od najboljih filmova sa večernjom tematikom, sjajna drama-komedija Perfetti sconosciuti o kome ću, nadam se, pisati veoma uskoro). Eto, i "Coherence", o kome sam već pisao, upada u grupu "večernjih" (i zanimljivih) filmova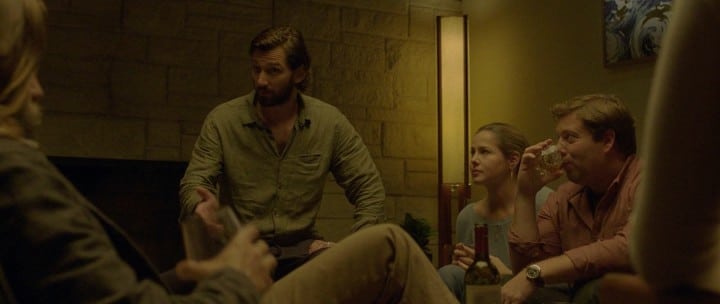 Osim što su večernje sedeljke (sa all inclusiv večerom) odlična mesta da ljudi otkriju svoje mračne/vedre osobine uz čašicu vina i slasno jelo istovremeno je to i fenomenalna prilika za filmadžije sa ograničenom budžetom. Dovoljno je samo dobar scenario i solidni glumci i eto filma očas posla… a još može da se i malo zamezi.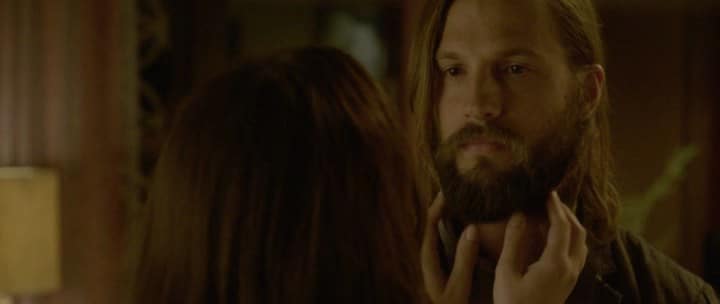 Kao što ste primetili nisam do sada rekao gotovo ni reč o samoj radnji ovog filma. Niti ću. Recimo samo ovako. Što manje znate tim je bolje… ili možda i obrnuto. Jer, možda se kao i ja, sve vreme nadate nekom drugom/drugačijem raspletu pa vas poslednja trećina razočara. Kao kada gledate neku solidnu fudbalsku utakmicu u kojem igraju timovi za koje ne navijate ali eto, kada već gledate, izaberete već jednu stranu koja će vam biti bliže srcu. I tako, rezultat je sve vreme nula-nula, uz nekoliko dobrih šansi, taman da vam ne bude dosadno. A onda dođe kobni 80 minut i protivnički tim zabije gol. Ovi "naši" se koprcaju, pokušavaju da izjednače, ali bez imalo efekta… i onda vam, kao šlag na (večernju) tortu u poslednjim sekundama nadoknade vremena daju još jedan gol. Kroz noge.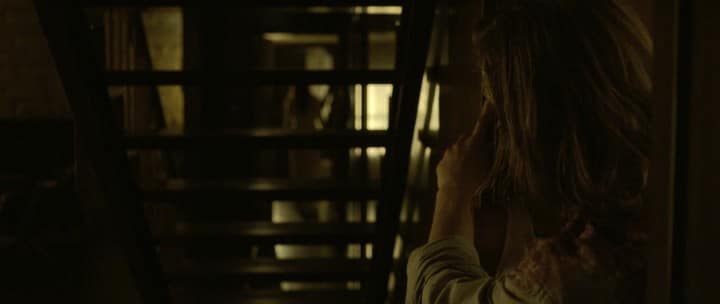 Eto, ja sam se tako osećao nakon gledanja ovog filma. Mada, vama će možda ova večera više prijati. O ukusima ne vredi raspravljati.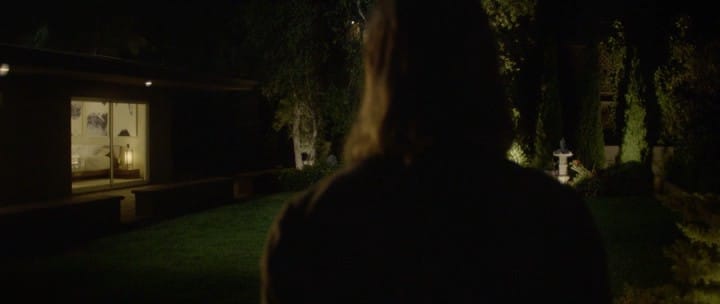 Režija: Karyn Kusama
Glume: Logan Marshall-Green, Tammy Blanchard, Michiel Huisman
Na skali od (1-6) ocena: 2+
recenzija: Biograf