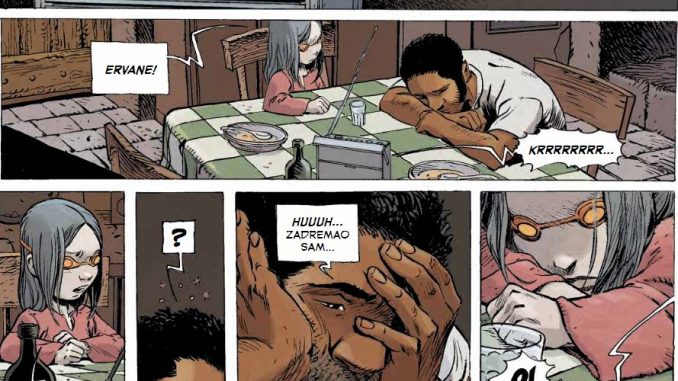 Kao što ste možda primetili naši stručnjaci za film, tv i muziku još manje znaju o stripovima te svaki od ovih retkih tekstova uvek čitajte tj. gledajte kroz tu prizmu. Ljudi i onako više ne čitaju stripove a to što se nekom od nas nešto svidelo ili možda i ne, neće nimalo uticati na neumitni tok istorije na ovim prostorima…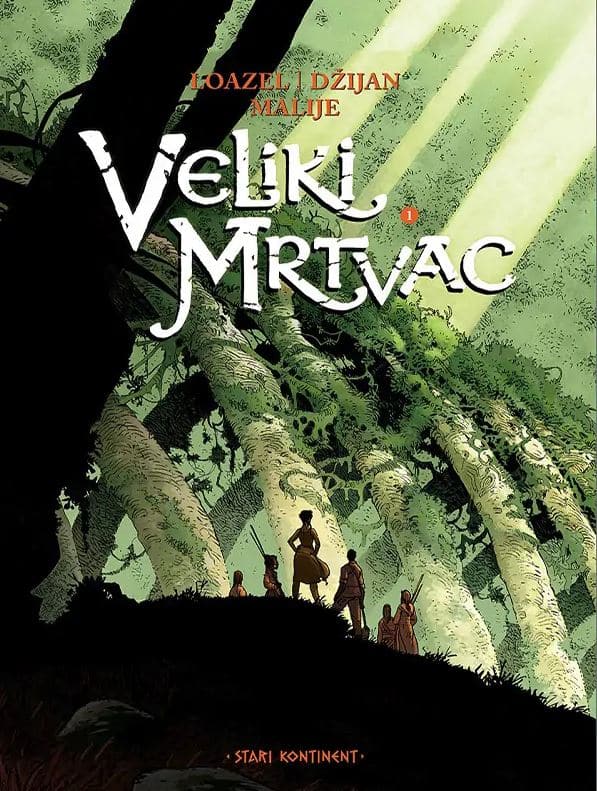 a to je, kao u ovom stripu, apokalipsa.
Moram priznati da sam se baš iznenadio (prijatno) kada se ova priča Loisela/Dijan/Mallie od nekakve fantazije à la Narnia i slično pretvorila u pravu (post)apokalipsu koja će vas odvesti do kraja o kome niste mogli ni da slutite nakon prve epizode.
POLINA JE PLANIRALA da se za magistarski rad iz ekologije sprema, prikladno, u prirodi – drugarica joj je pozajmila kuću
u Bretanji i automobil, i ostavila je da na miru provede nedelju dana učeći. Međutim, noć je pala na bretanjsku šumu, a Polinin automobil je ostao bez goriva baš ispred Ervanove kuće, dvadeset kilometara od najbližeg sela. Ervan joj predlaže da podele supu i nudi joj smeštaj za noć... Nemajući bolje rešenje, Polina pristaje. Tokom večere, Ervin joj iz jedne knjige magije čita o "malom narodu", ali za nju su takve priče prosto blesave.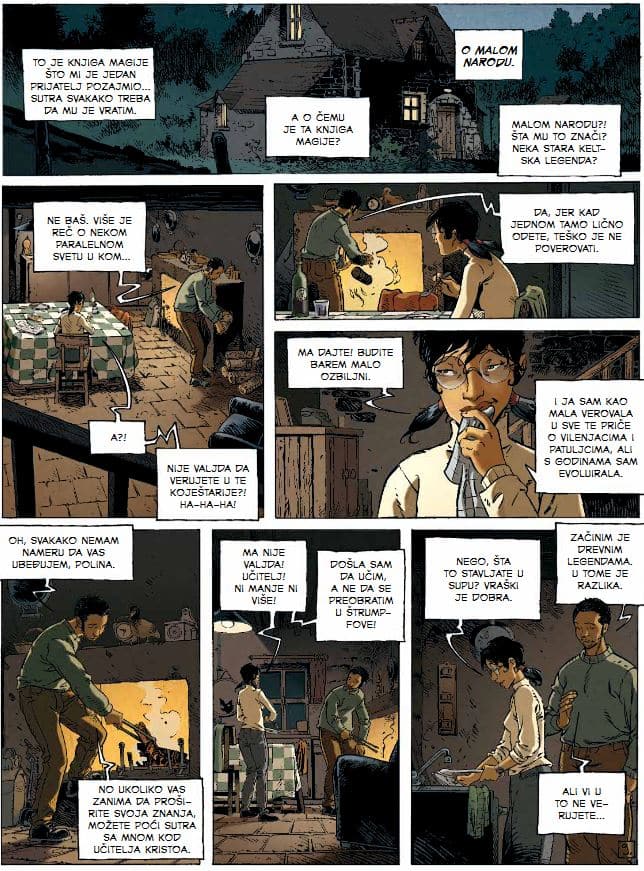 Verovatno nisam pročitao dovoljno savremenih stripova ali prvo što pomislim kada počnem da čitam ovako, ipak karikirano, nacrtane likove belgijsko-francuske škole jeste da je u pitanju neki komični strip.
Ovo je daleko od toga (mada svakako ima humora). Ovo je toliko (uslovno) surovo i toliko hladnokrvno egzekutirano (namerno koristim tu nezgrapnu ali hladnu reč) da mi je ta, hajd' da kažem, suštinska bezosećajnost (doduše opravdana samom pričom) najviše i smetala tokom čitanja ovog svakako značajnog stripa.
Jednostavno nisam navikao da ne plačem dok se svetovi ruše…
Na skali od (1-5) ocena: 3/3+