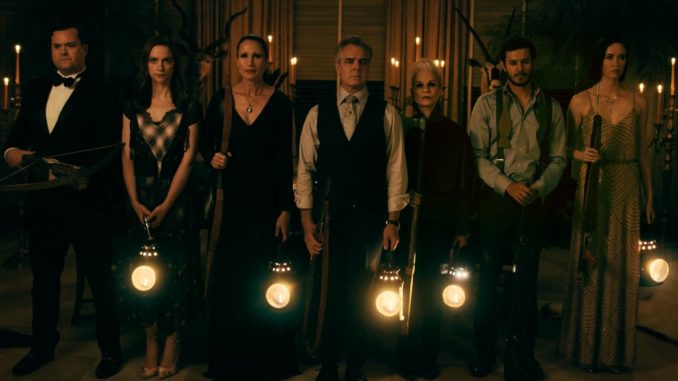 Le Domas familija ima čudan običaj. Da bi postao i zvanično njihov član, nakon neformalne inicijacije (poput napr. venčanja mlade Alex koju tumači, i to veoma dobro, Samara "Babysitter" Weawing), sledi i prava u vidu jedne igre.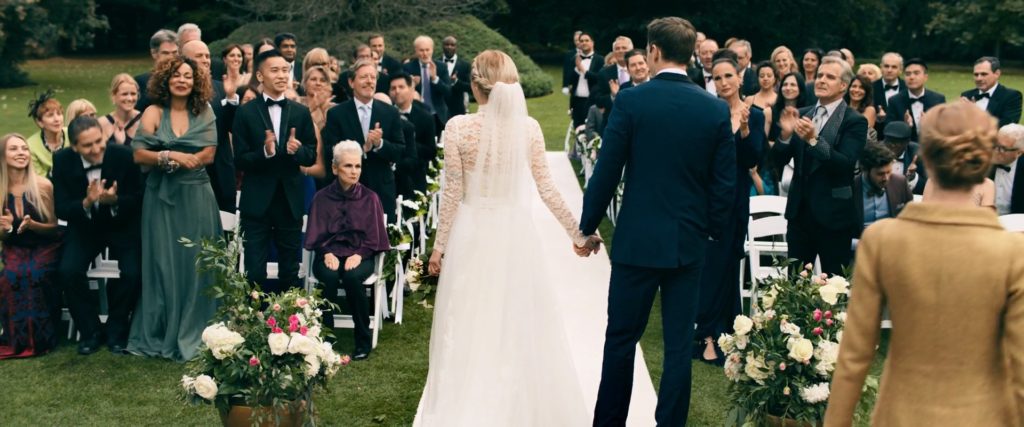 Iz jedne starinske kutije potrebno je izvući kartu. Na karti je oznaka igre koju je potrebno odigrati…poput Mice, Monopola, Čoveče ne ljuti se, ili, kao što će Alex izvući "Žmurke".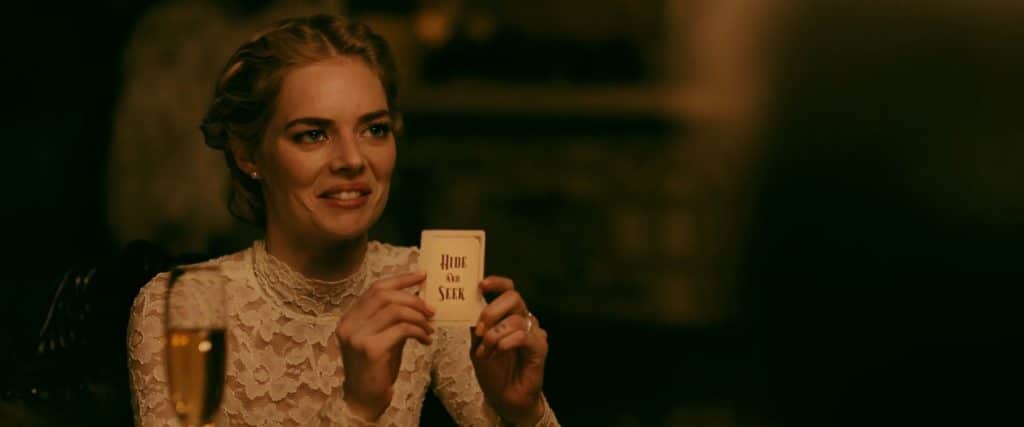 I to bi bilo sve što bi vam ovom prilikom otkrio. Ako ste gledali trjeler znate kako se igra ta igra ali, voleo bih, da ipak, ako je to ikako moguće, o samoj priči ne znate ama baš ništa. Jer, biće vam još zabavnije…
"Ready or Not" je upravo to. Jedna zabavna crnohumorna priča sa nekoliko urnebesnih detalja ali isto tako i nekoliko hvale vrednih i vešto izgrađenih napetih scena.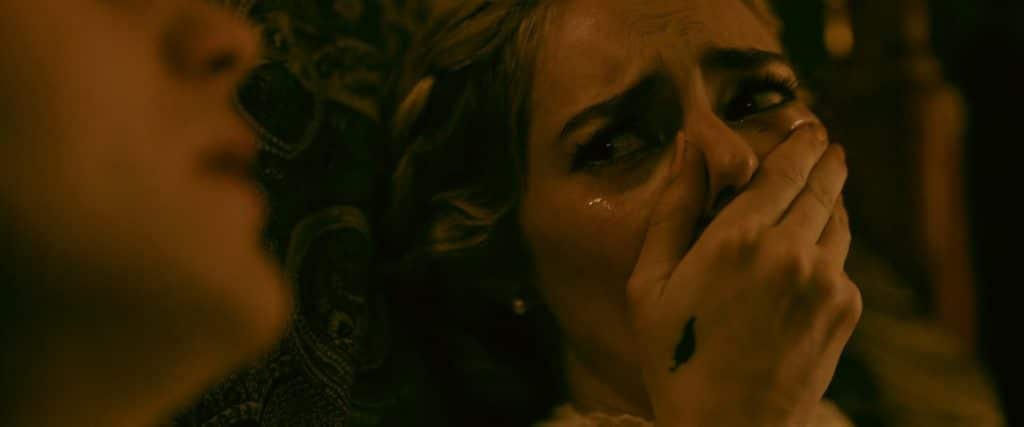 Osim Samare, i veterani poput Andie MacDowell i Henry Czerny briljiraju i daju dodatni šarm. Ni ostali nisu loši ali ovaj trio vredi istaći.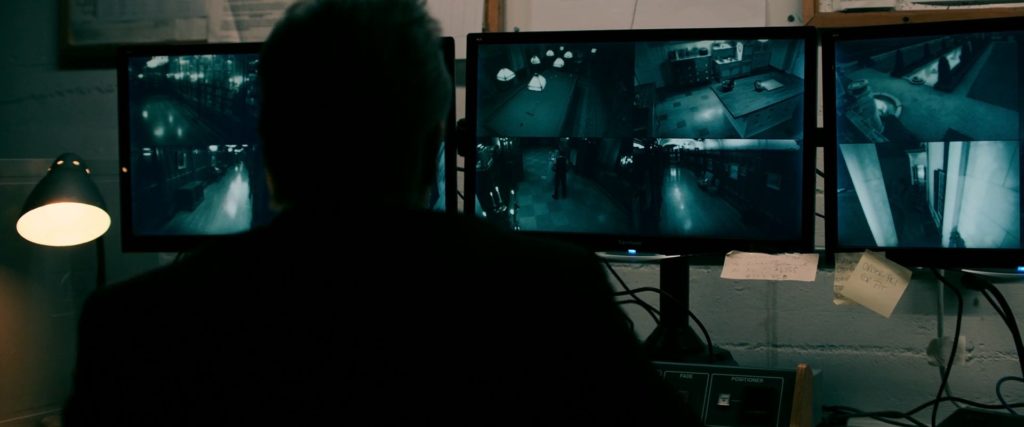 E sad…naravno, mane. Ne mogu baš reći da akcija i reakcija ovde teče baš glatko. Za svojih, prilično skromnih za današnje uslove, 95 minuta "Ready or Not" ima trenutaka kada tapka u mestu ali i, ono što mi najviše smeta, i previše situacija kada određeni likovi donose određene odluke samo sa ciljem da unapred planirana struktura (mesta radnje) održi i dalje takva, bez obzira što te odluke ne odgovaraju njihovim prethodno utemeljenim karakterima.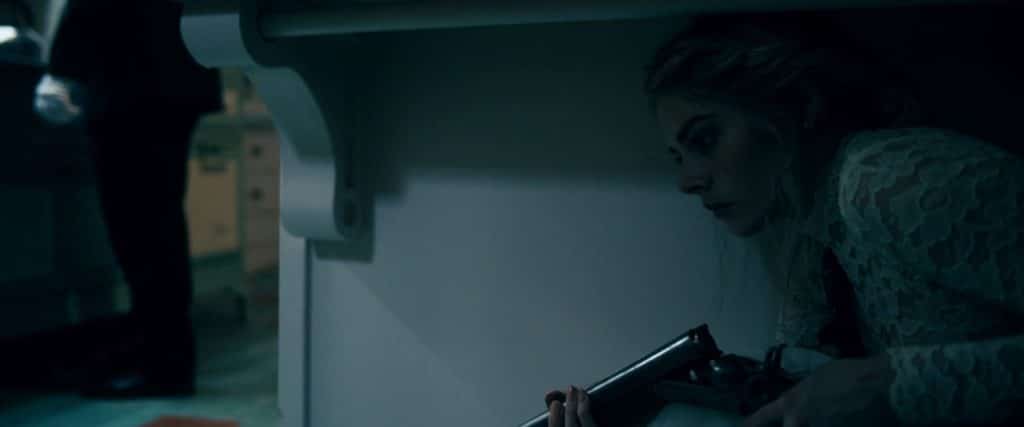 Ali opet, prećutaću druge mane i istaći pre svega vrline. Prija što možemo pogledati inteligentan mali film koji donosi pregršt zabave. Doduše, možda "zabava" iz ovog filma neće baš odgovarati svakome…ljubiteljima žanra svakako hoće…
Na skali od (1-6) ocena: 3 + *
*plus je možda i objektivno nezaslužen ali svakako subjektivno jeste