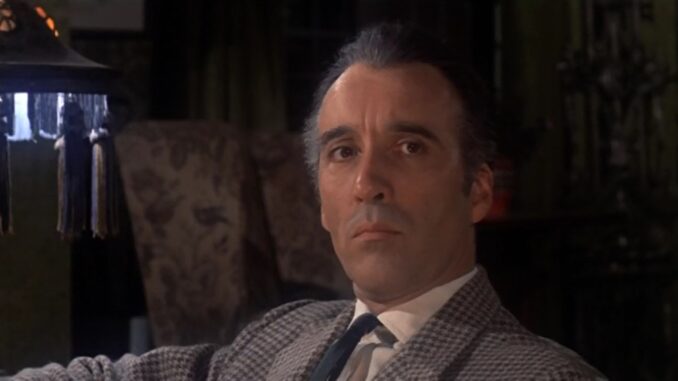 Amicus je bila britanska producentska kuća koja je u svojih petnaestak godina života (1962-1977) izrodila nekoliko kultnih filmova ali nije uspela da dostigne a kamoli prestigne slavu Hammer studija koji je takođe bio specijalizovan za horore.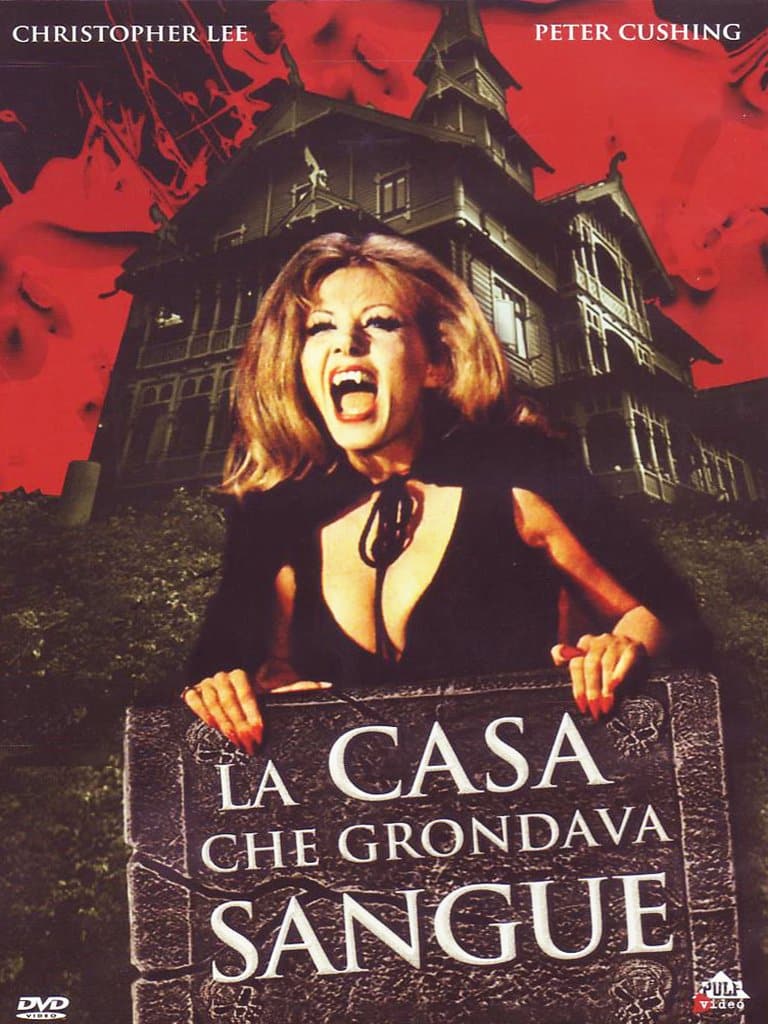 Kao što vidite sa ovog "postera", Christopher Lee i Peter Cushing su glavne zvezde ove produkcije. Za razliku od "Horor Ekspresa" Lee i Cushing neće uopšte zajedno deliti ekran.
Nije to zbog toga što su, inače veliki prijatelji, u tom trenutku bili zavađeni već zato što je "The House That Dripped Blood" tipična Amicus produkcija a kad to kažem, mislim na to da je u pitanju omnibus priča.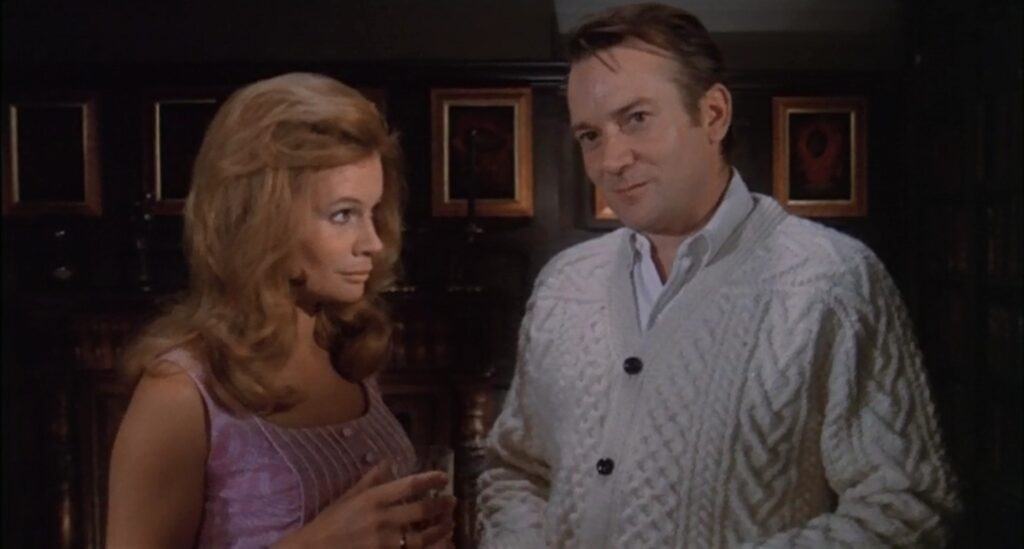 Film se sastoji iz četiri priče koje, naravno, povezuje ova kuća što kaplje krv, i inspektor Holloway koji pokušava da utvrdi šta se desilo sa poslednjim njenim stanarom, usput slušajući horor priče o prethodnim…stanarima.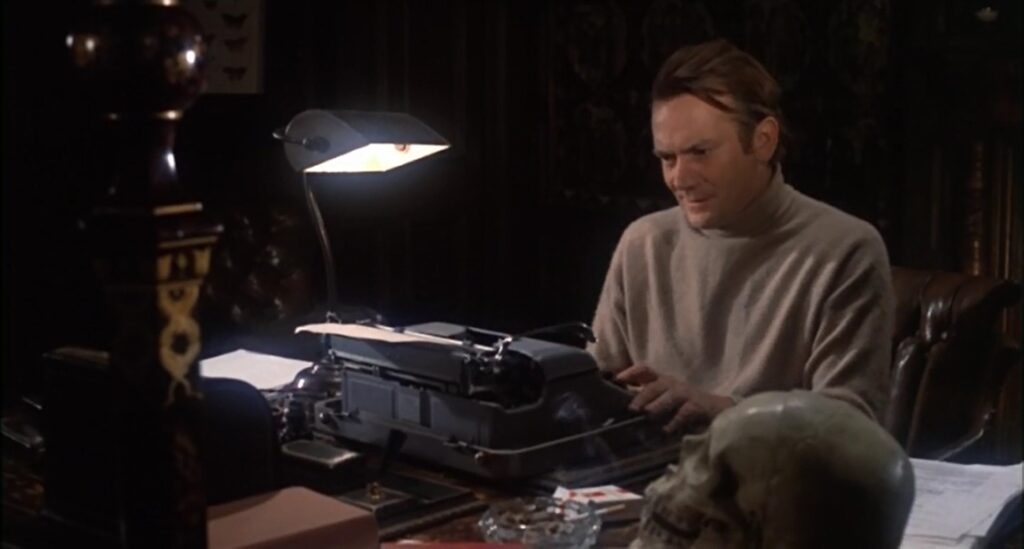 Prva, sa Denholm Elliott, je i najmanje ubedljiva…a u nekim trenucima gotovo i smešna. Denholm je pisac u potrazi za inspiracijom. Piše horor priče i misli da će useljenjem u ovu kuću, zajedno sa svojom suprugom, otkriti nove unutrašnje motive za pisanje.
Ono što će otkriti jeste da ubica o kojem piše možda i nije samo izmišljen karakter već neko ko ga progoni u stvarnosti.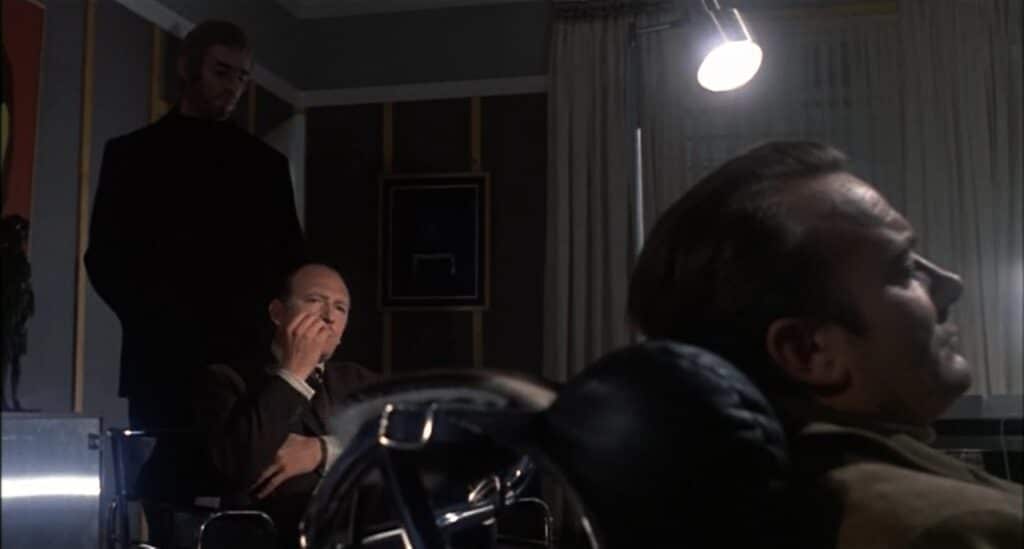 U trećoj, Cristopher Lee glumi samohranog oca, koji je sa svojom ćerkicom novi stanar uklete kuće. Kao pomoć za "uzgajanje" deteta, unajmljuje dadilju a ona ubrzo otkriva da osim kuće i njeni novi poslodavci kriju mračne tajne.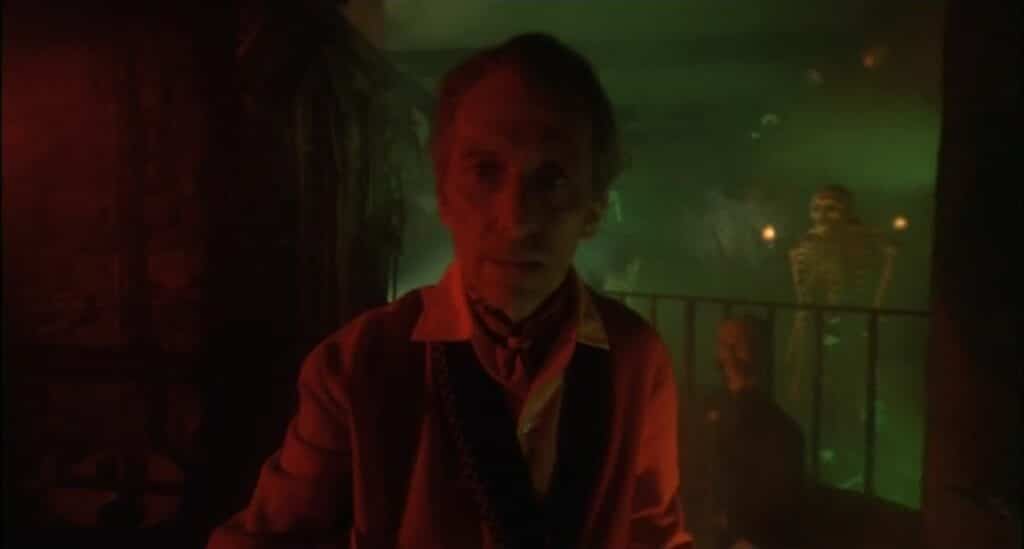 Ako, pak, gledate ovaj film redom, onda ipak, nakon prve sledi druga priča. U njoj, Peter Cushing, otkriva misteriozni muzej voštanih figura (gde se nalaze lutke raznovrsnih zločinaca) u obližnjem gradiću.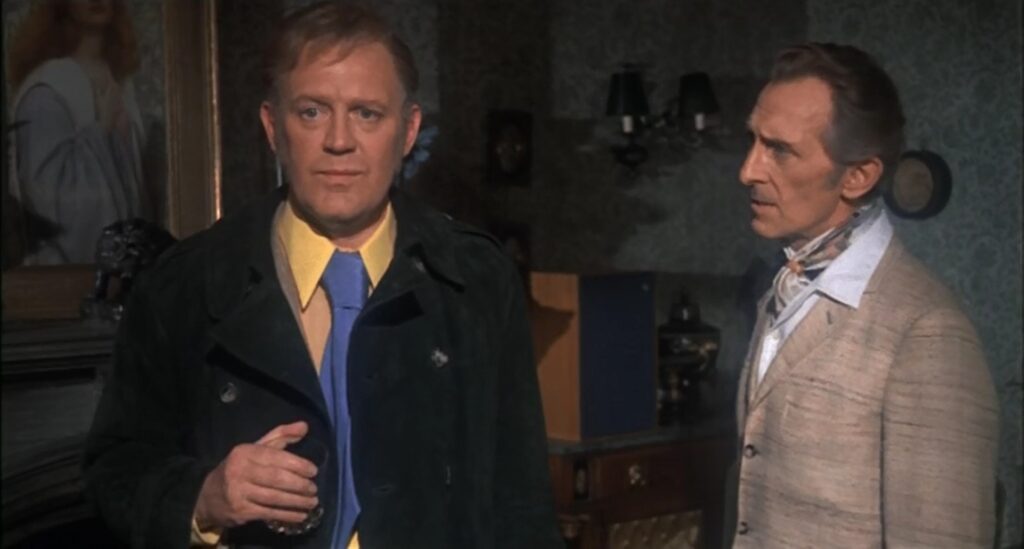 Četvrta priča je i najzabavnija (ako smem uopšte taj termin ovde da rabim).
Veteran horor filmova, ostarela zvezda (Jon Pertwee koje pamtimo pre svega kao (trećeg) Doctor Who-a) snima film u kome glumi vampira. Odseda u ovoj kući dok traje snimanje a onda otkriva i da ono što snima možda i nije samo filmska fikcija.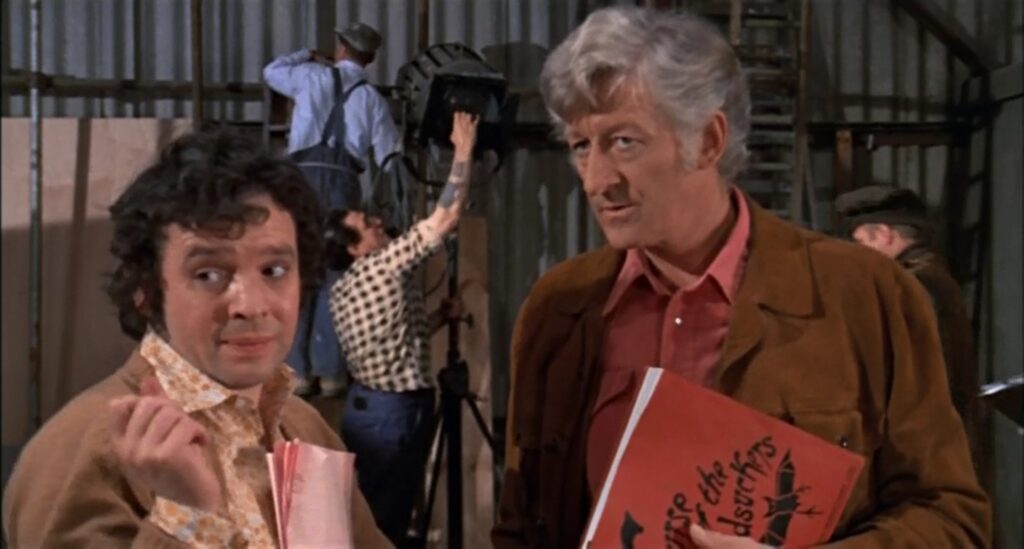 Na kraju, ovaj film je solidan reprezent upravo Amicus produkcije. Ne naročito kvalitetan ali relativno gledljiv i zanimljiv pre svega vintage horor ljubiteljima.
Na skali od (1-6) ocena: 3 –