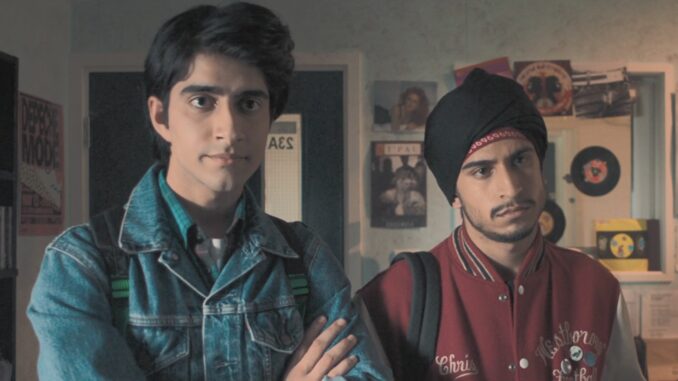 Ovo je još jedan u nizu britanskih filmova poslednjih godina koji se na jedan ili drugi način bave opusom neke pop rock ikone. Sada je na red došao jedan Amerikanac koji veze nema sa Britanijom, Bruce Springsteen, te je zanimljivo videti kako je on uklopljen u gradić Luton, kasnih osamdesetih prošlog veka. I odmah da vam kažem…i nije se baš uklopio.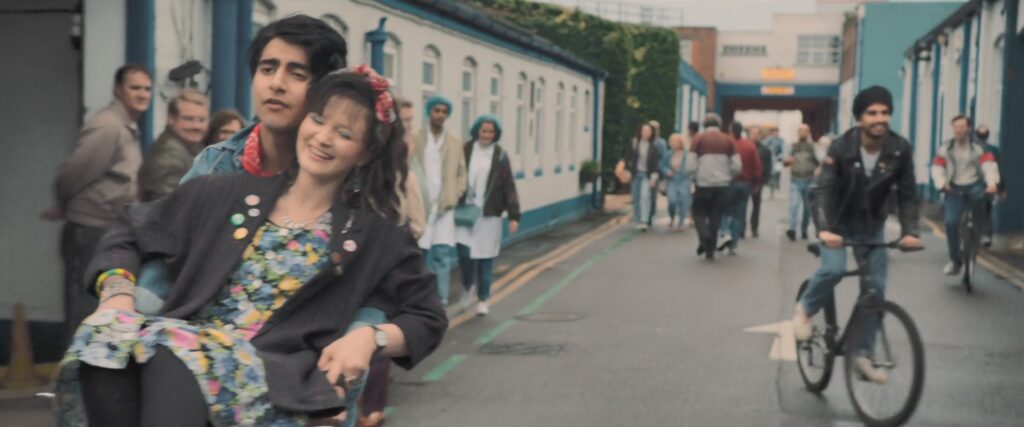 …otplike koliko i ova gornja slika nije dobro izoštrena (kada sam radio screenshot).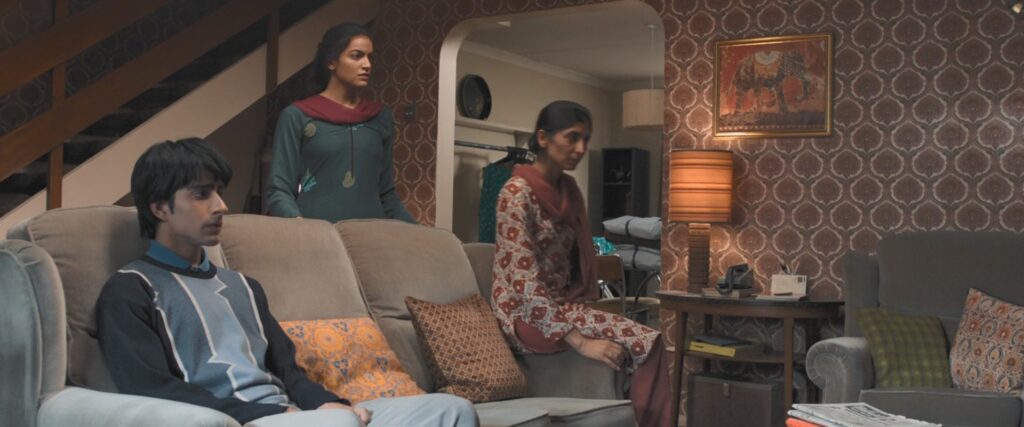 Inspirisan istinitim događajima, ovo je priča o mladiću (Pakistancu) Javed Khan-u koji te 1987 ne samo da upisuje novu školu nego će dešavanja koja će uslediti formirati zauvek njegovu ličnost.
Uz njegove ljubavne, rasne,migrantske, društvene i porodične probleme i zavrzlame pratimo njegovo sazrevanje dok ga, sve vreme, u pozadini "prati" i "bodri" "The Boss" (nadimak Springsteena).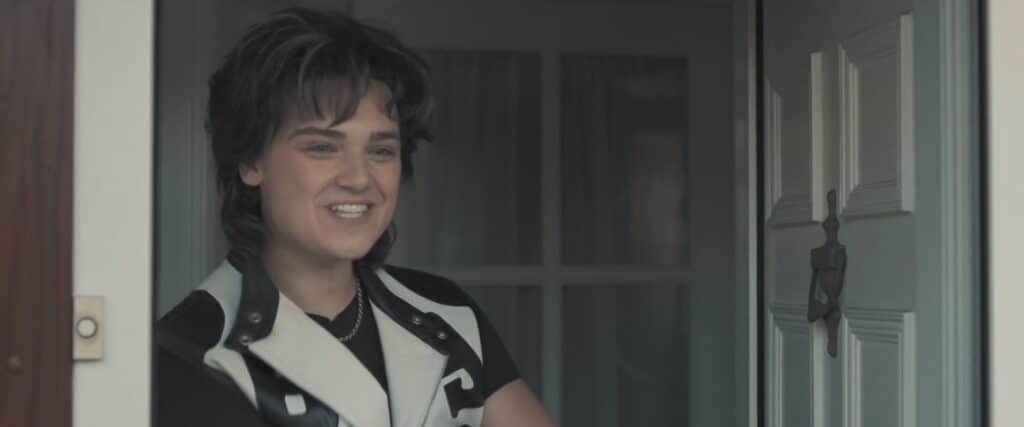 Zanimljivo je da "Blinded by the Light" u tom svom uvodnom delu, kada tek upoznajemo glavnog junaka i njegovu familiju, i kada nam se te '80 predstavljaju jednim tipičnim ali i dalje sjajnim nizom hitova iz toga doba, ovaj film funkcioniše i najbolje.
Čim Javed otkrije svoju veliku ljubav prema muzici rok legende iz Nju Džersija i kada se film, u pojedinim momentima, pretvara u neku vrstu mjuzikla (zasnovanog naravno na pesmama The Boss-a) "Blinded by the Light" gubi svoju čaroliju.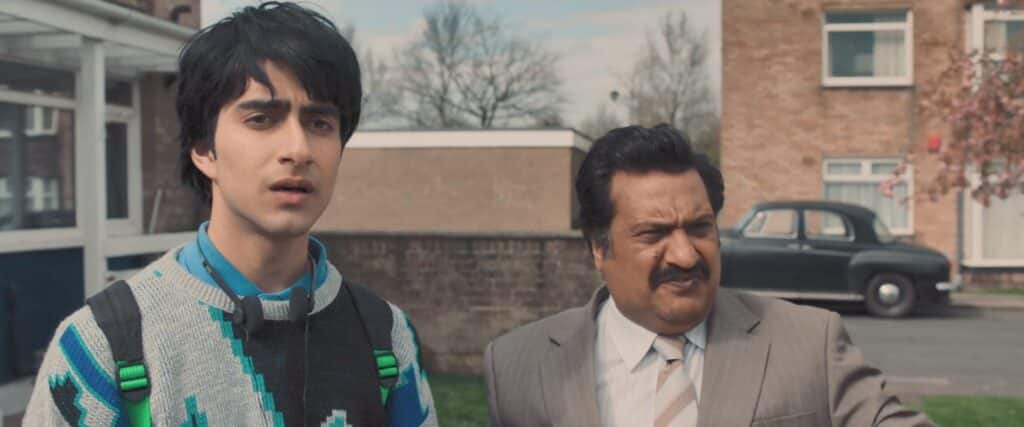 Da li je to zbog toga što i nisam neki ljubitelj Bruce (a jesam ljubitelj Bruce 🙂 ) ili zbog toga što mi njegove pesme a još više način na koji su ovde prikazane i iskorišćene deluju veštački umetnute, "Blinded by the Light" me nije uopšte ubedio u to da su Springstinovi albumi toliko uticali i promenili ovog mladića.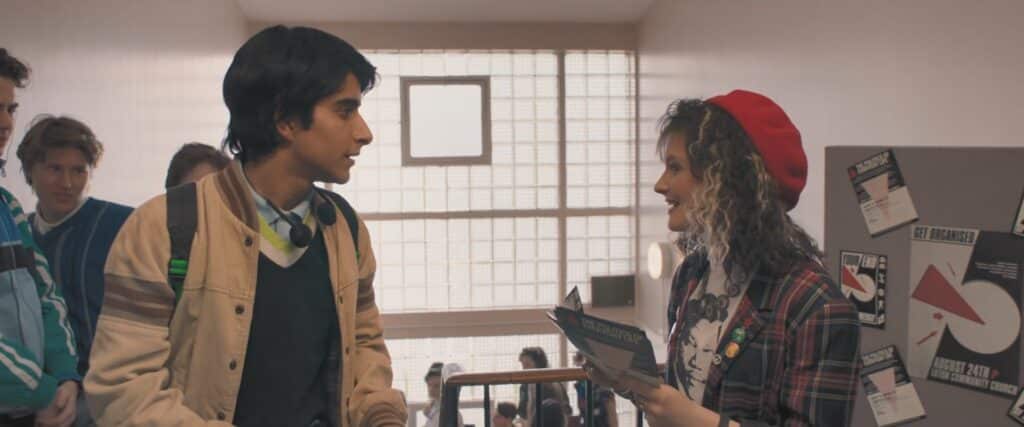 Dodatno, ovaj film opterećuju, možda sasvim razumljive i neophodne, ali ovde, zbog svega onog prethodno rečeno, "propovedničke" poruke na temu "da su svi ljudi jednaki bez obzira na boju kože, religiju ili muziku koju slušaju" te postoje trenuci gde "Blinded by the Light" ode nepovratno u patetiku.
Na sreću, glumci su dovoljno šarmanti, taj mikrokosmos Javid-ove porodične dinamike i odnosa koje ima naročito sa ocem, veoma lepo funkcionišu te će krajnja ocena biti ipak pozitivna.
Na skali od (1-6) ocena: 3