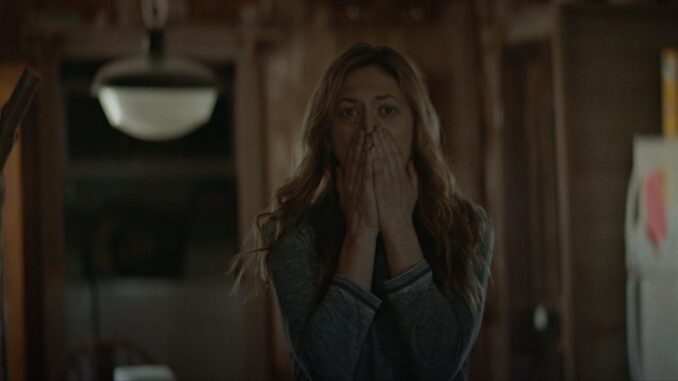 Film koji u potpunosti opravdava svoj naslov. Mračan je i zlokoban.
1. Ako ste pravi filmofil ovaj film će te poželeti da pogledate zbog:
Režisera Bryana Bertina ljubitelji horora pre sve prepoznaju po njegovom debiju "The Strangers" koji je, uz sve svoje mane, bio interesantan doprinos tzv. "home invasion" podžanru…
U svakom slučaju siguran sam da ga ne pamite po: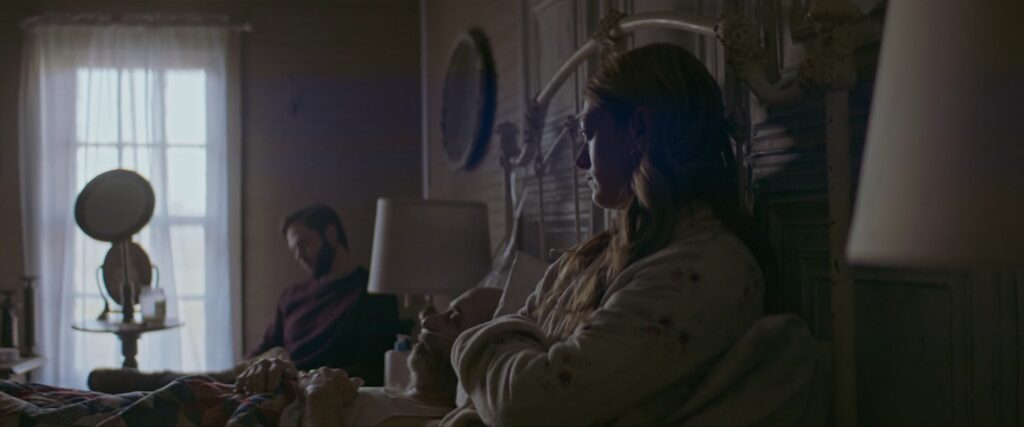 2. A gledali smo ga :
Nisam vam ja sada nekakav veliki ljubitelj filmskog opusa gospodina Bertina mada svakako mora mu se priznati da je kao kompletan autor (on piše i scenarija za svoje filmove) u pitanju ipak režiser koji razume (i ume) horor i koji sa tim bazičnim (i neophodnim) horor postavkama vešto vlada.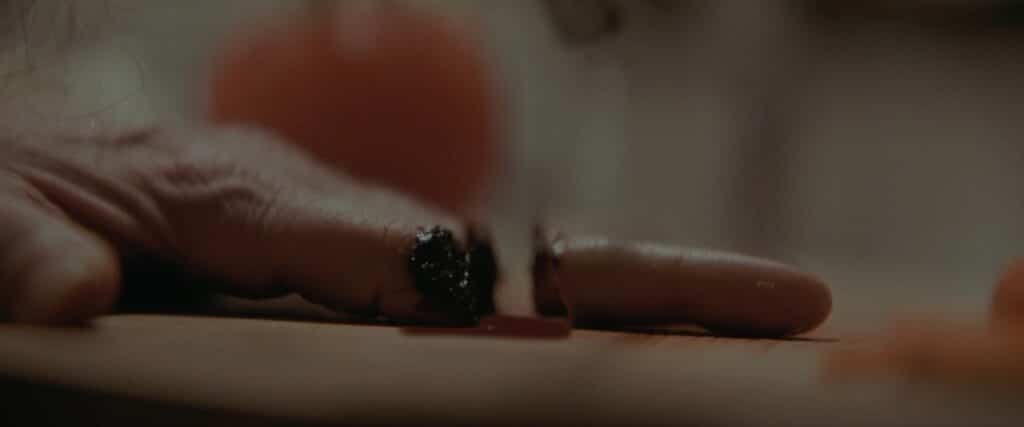 Plus, naišao sam na neke pohvale o "The Dark and The Wicked" te mi je svakako bio u vrhu liste gledanja novijih horor filmova.
3. Glavni razlog zbog čega će te ga (možda) odgledati do kraja:
"The Dark and The Wicked" je priča koja se odigrava u nekoj "teksasjebini" od farme u kojoj je glava porodice teško bolestan i na samrti a njegova verna supruga uglavnom provodi budne besane noći pored njegovog uzglavlja čekajući na taj kobni sudnji čas ali i pomažući mu da nekako prebrodi svaku noć.
Dugo nespavanje može svakako izazvati razne halucinacije te ne čudi što je ova starica ubeđena da je nešto mračno i zlo okupiralo njenu farmu.
Dvoje odrasle dece, brat i sestra, dolaze da bi pomogli svojoj majci u tim poslednjim danama i zajedno ispratili oca na "večni počinak".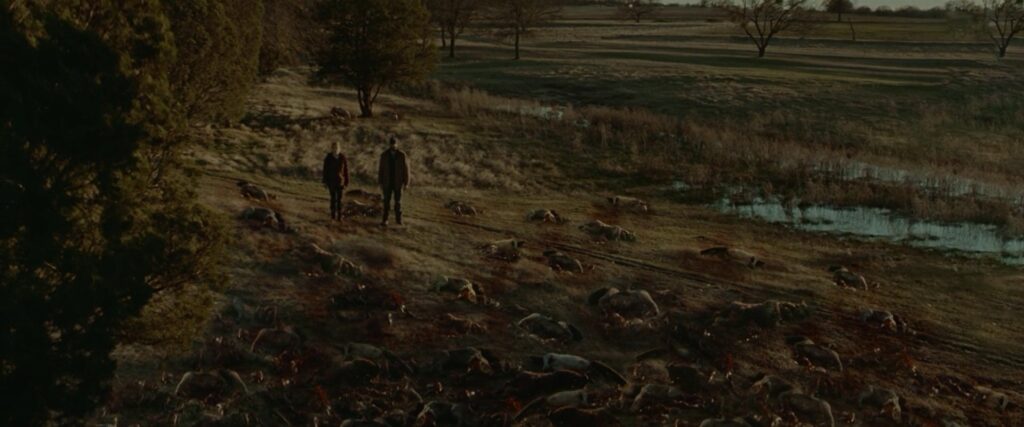 Njihovim dolaskom počinju da se još zlokobnije stvari odvijaju i veoma brzo oboje otkrivaju da njihova majka nije bila luda i da zlo vreba iz tame…
Ne baš originalan zaplet ali Bertini od početka uspeva da napravi atmosferu beznađa i iskonskog straha od nepoznatog.
4. Dvougao:
loše:
Priča je veoma svedena i po mestu dešavanja i po broju karaktera. To svakako ne mora biti ništa negativno ali kada odgledate dovoljan broj horor filmova naročito ovakvih u kojima "nešto vreba iz mraka" (a koje Bertini obožava da "piše") svaki novi na dobro poznatu temu morate, jer ne možete to nikako izbeći, upoređivati sa tim sličnim mnogo boljim prethodnicima.
"The Dark and The Wicked" iritira nekoliko puta sa nesrećno (u smislu opšte poznatih kliše) izabranim rešenjima određenih situacija te, što se tiče zapleta/raspleta, smanjite vaša očekivanja.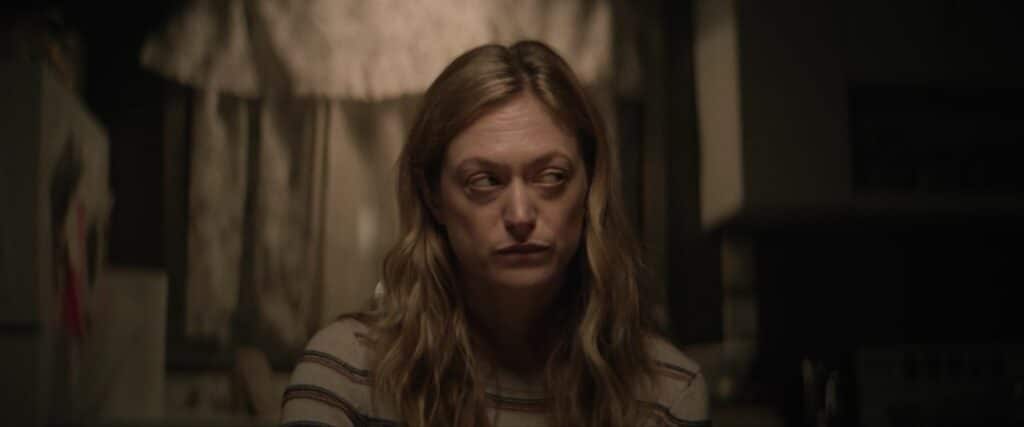 dobro
:
Već sam pohvalio autorovu veštinu da napravi "dobru" (u horor smislu) atmosferu. Takođe, glumci, mada ne preterano istaknuti, svojim perfomansima doprinose da pojedine scene budu veoma uverljive, i, što ne reći, prilično jezive.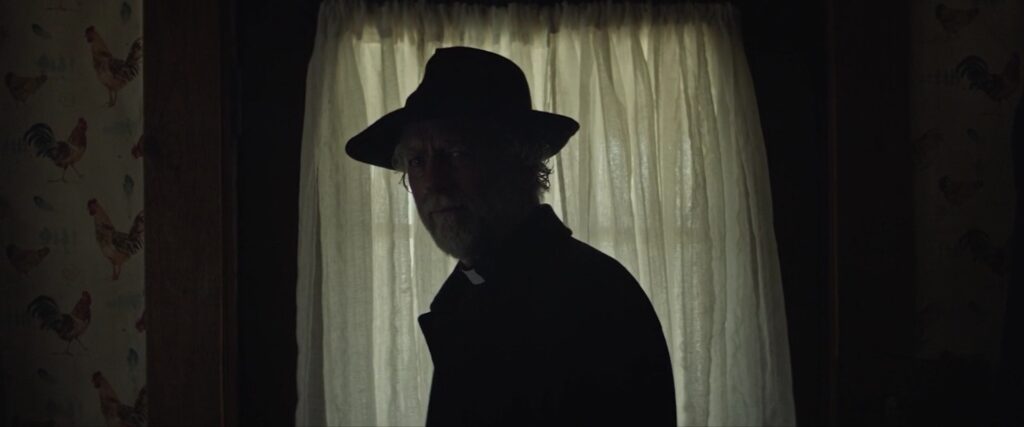 5. Šta bi bilo kad bi bilo:
Teško da bi se iz ovakve priče moglo izvući nešto više. Barem je Bertini veoma dosledan u njenoj (priče) realizaciji. U potpunosti….do kraja…zlokobno i mračno…
The Dark and the Wicked Horror | November 6, 2020 (United States)
6.1
Photos
See all photos >>
Na skali od (1-6) ocena: 3-
recenzija: Gimitrije Verzić, duh sa dva plava oka