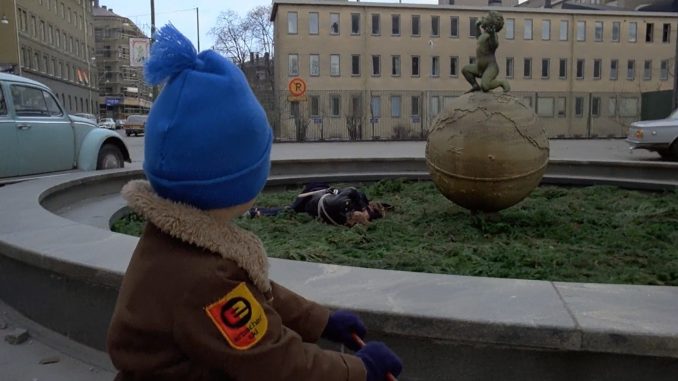 "The Man on the Roof" je sasvim solidan švedski krimić iz daleke 1976 godine koji se svojim vizuelnim stilom i načinom kako je priča predstavljena sasvim jasno nadovezuje na tadašnji trend američkih ozbiljnih policijskih akcijaša (režiser Bo Widerberg pominje "Francusku vezu" kao direktni uzor).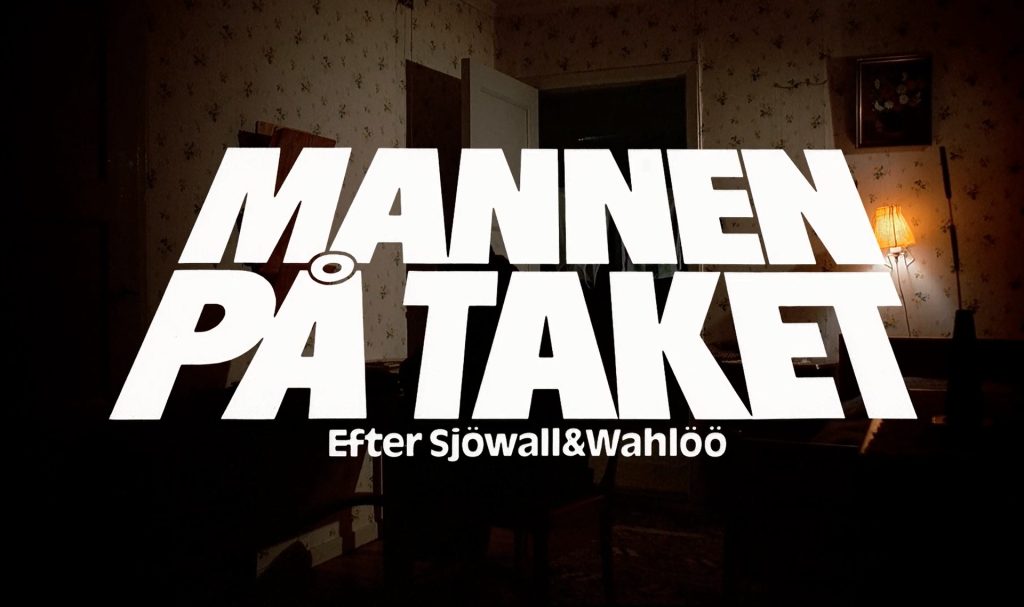 Sam film počinje brutalnom scenom (bajonet) ubistva pacijenta u bolnici za kojeg brzo saznajemo da je u pitanju načelnik policije.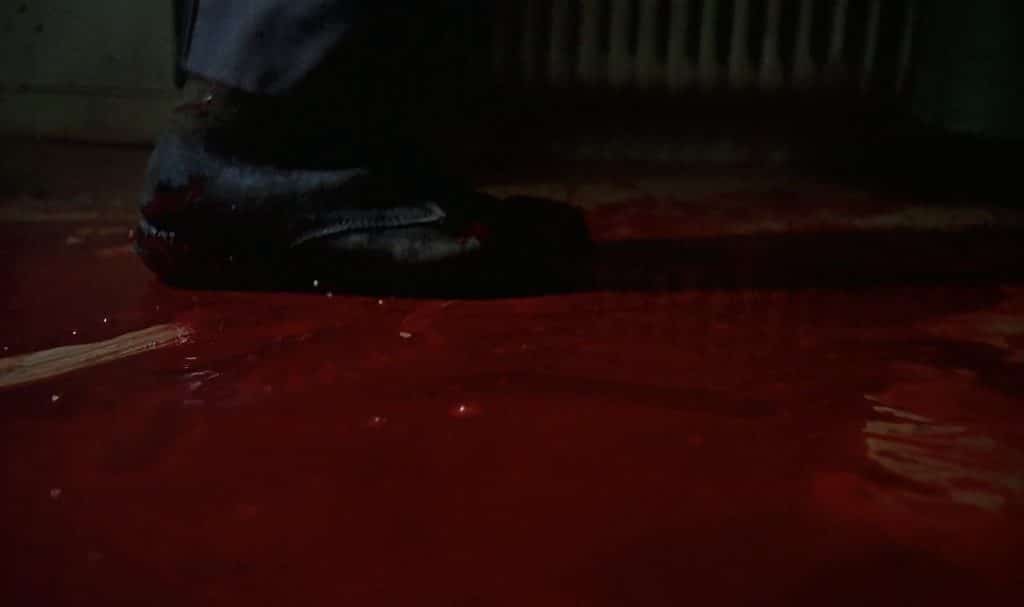 Slučaj preuzima odeljenje za ubistva, na čelu sa inspektorom Martinom Beckom (Carl-Gustaf Lindstedt). Istraga se odvija u smeru otkrivanja motiva za ubistvo i Martin, zajedno sa timom, saznaje da ubijenij načelnik, mada zvanično nema nikakve mrlje u karijeri, ima puno prijava i ogorčenih osoba koje su bile žrtve njegovih postupaka kao policajca i načelnika stanice u kojoj je službovao.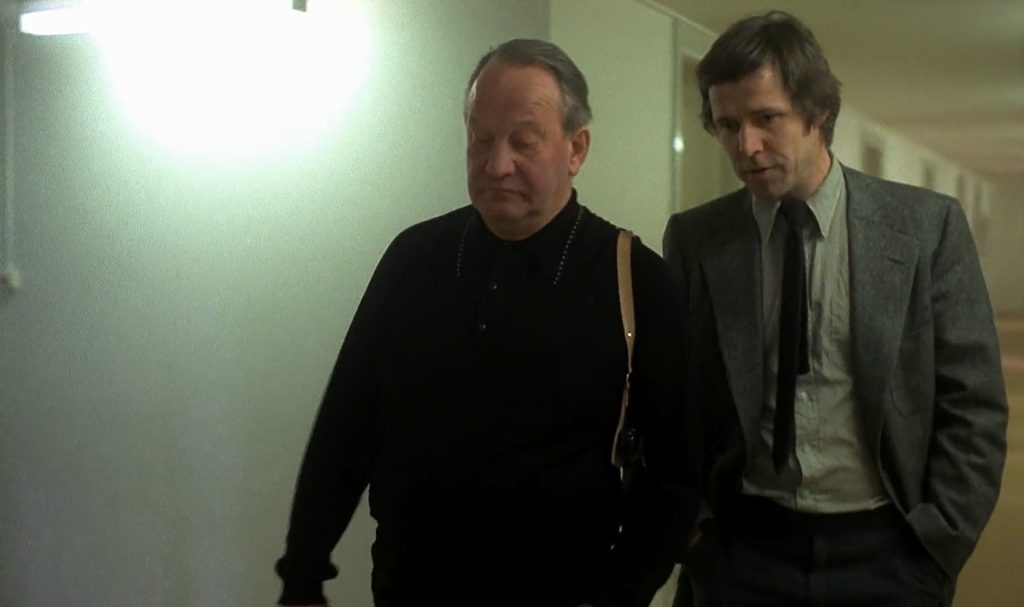 I dok se polako "zatvara krug" osumnjičenih istovremeno ubica planira nešto mnogo radikalnije. Popeće se na krov jedne zgrade i započinje teror automatskom puškom.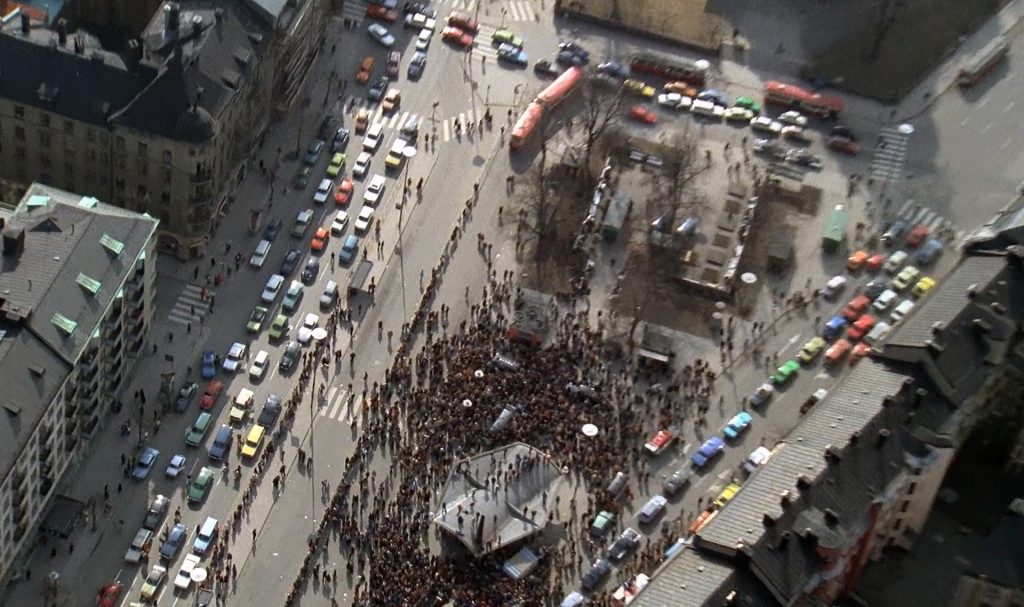 "The Man on the Roof" je zasnovan na sedmom po redu romanu tandema Maj Sjöwall i Per Wahlöö o doživljajima inspektora Martina Beck-a.
Kao što se i romani Heninga Menkela (njih sam čitao za razliku od ovog koji verovatno i nije objavljen kod nas) o inspektoru Valenderu uvek dotiču i politike i stanja u tadašnjem švedskom društvu i ovaj film ne beži od toga da stvari nazove pravim imenom.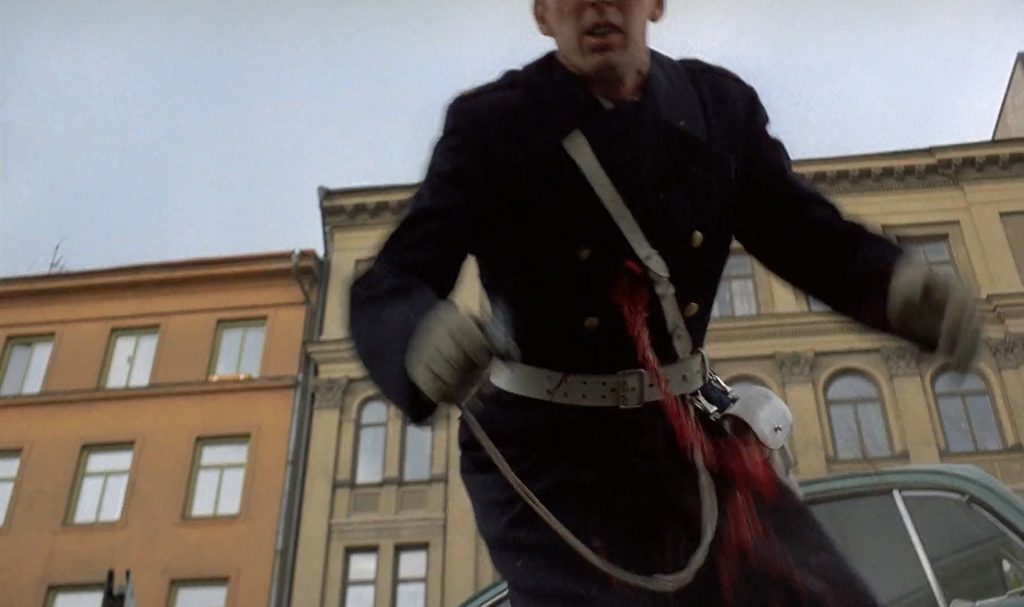 Te 1976 godine "The Man on the Roof" je proglašen najboljim švedskim filmom i uspeo je, sve do 1982 i "Fani i Aleksandar", da bude i najgledaniji u istoriji.
Iz današnje perspektive svakako nije više onoliko atraktivan i uzbudljiv koliko je, pretpostavljam, tada bio i ne može da nam pruži bilo šta više od jedne, kao što napomenuh na početku, solidne policijske akcione drame.
Na skali od (1-6) ocena: 3+