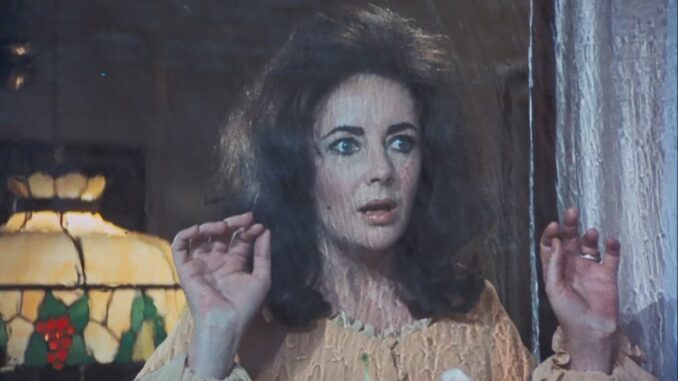 Dobri Brian G. Hutton je odlučio da batali režiju nakon ovog filma. Rekao je: "…When I finished the second Elizabeth Taylor picture I thought, 'Well, what am I wasting my life doing this for?' I mean, a gorilla could have made those movies. All I had to do was yell 'Action' and 'Cut-Print' because everybody was doing what they had to do anyway…"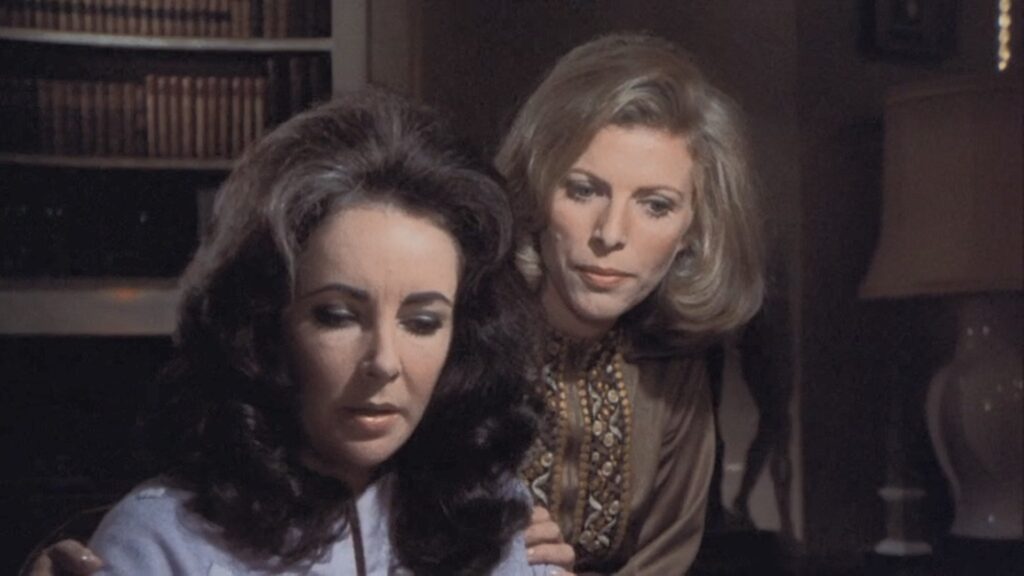 Ne znam kakvu je traumu doživeo Hatton tokom snimanja "Night Watch" ali, nakon pauze od sedam godina i još dva "pokušaja" čovek je načisto batalio filmski biznis i krenuo da se bavi nekretninama. Mada mu filmografija nije bila velika iza njega su ostala dva ratna spektakla koje, valjda, svi volimo. "U orlovskom gnezdu" (u kome glumi Ričard Barton tadašnji suprug Elizabet Tejlor) i "Kelijeve heroje" (koji su snimani i u Jugoslaviji).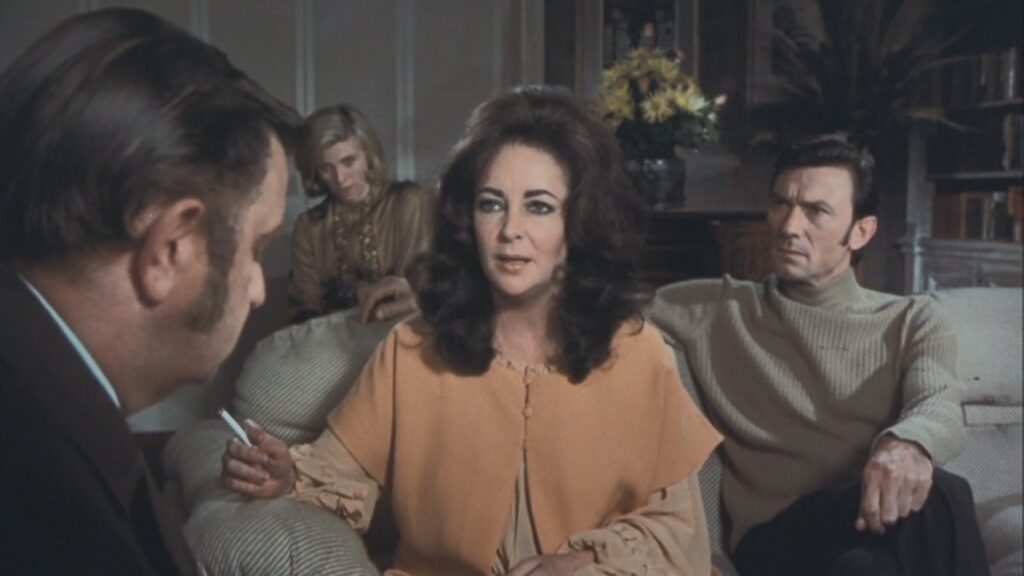 Ellen Wheeler (Elizabeth Taylor) je domaćica koja se sa svojim drugim suprugom (biznismenom) kojeg glumi Laurence Harvey preselila u novu kuću pre nekih šest meseci. U susedstvu nove nalazi se stara kuća, a, idealno, prozori nove gledaju pravo u prozore i naličje stare, raspale, kuće. Jedne olujne kišne noći (a kakva bi druga bila u Engleskoj) Ellen će pomisliti da je videla leš zaklanog muškarca u staroj kući. Policija je pozvana hitno ali ni suprug, ni Ellenina drugarica koja joj je trenutno u dužoj poseti, a vala ni inspektor ne veruju puno u njenu priču.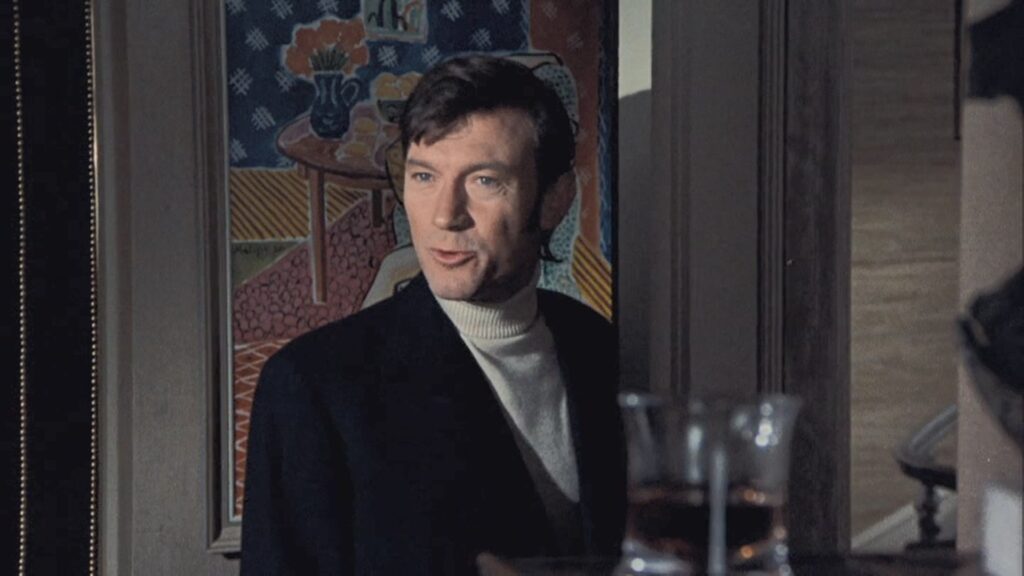 A ne verujoj joj jer je lik Ellen još jedan iz niza histeričnih žena u (lažnoj ili pravoj opasnosti) sa obaveznom nekom traumom iz prošlosti i šakom lekova koje pije. Dakle, još jedan stari film koji tretira žene na "pravi način"…mislim, kako im više nije dosadilo. Samo na ovom sajtu imate recenzije bar 3 stara filma koji imaju sličnu scenarističku "dosetku" (moraću da uvedem tag histerična), poput onog sa Doris Dej "Midnight Lace (1960)" a evo i novi ne beže od sličnih ?ranja "The Woman in the Window (2021)".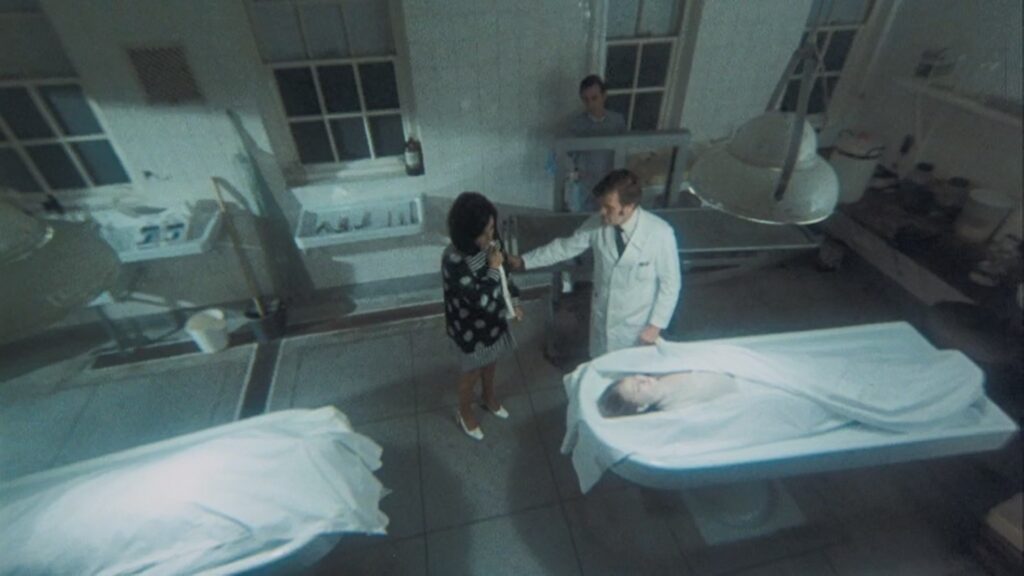 Ovo je (ispod) prosečna varijacija na ovu izanđalu temu. Zanimljiva pre svega ljubiteljima lika i dela Elizabeth Taylor, pripada njenoj poslednjoj (i najgoroj) glumačkoj fazi. Najzanimljivija scena se nalazi pri kraju filma i ako ste već odlučili da ga pogledate, pregurajte nekako do kraja, jer takvu Elizabet nećete više ikada videti.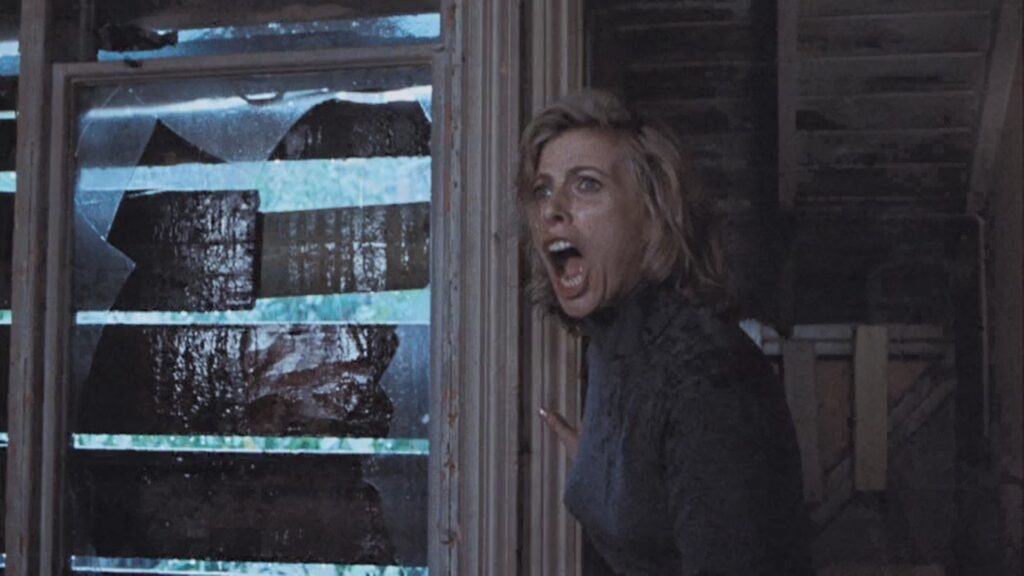 Nađite sebi bolju zabavu od ovog filma…
All I had to do was yell 'Action' and 'Cut-Print' because everybody was doing what they had to do anyway…
Na skali od (1-6) ocena: 2+