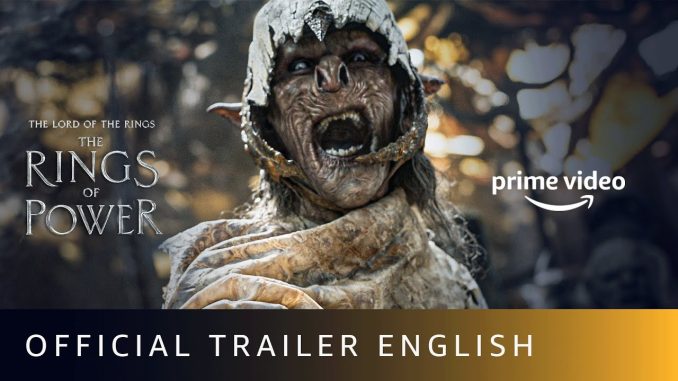 Ova serija stiže drugog septembra na Amazon Prime-u
"The Lord of the Rings: Rings of Power" bi trebalo biti, kako joj samo ime kaže, prequel tj. preteča događaja opisanih u "Gospodarima prstena".
Ono što najviše plaši je naravno činjenica da ovo nije napisao Tolkin i da Amazon koji je platio brdo para da bi stekao prava za ovo u stvari nije platio izgleda dovoljno da bi mogao da koristi imena i likove iz čuvene trilogije (osim onih koji se pominju u fusnotama i napomenama događaja koji su se po Tolkinu odigrali nekoliko vekova ranije).
Plus, ako ste videli trejlere, Amazon se baš potrudio da ovu seriju (kažu najskupllju u istoriji sa budžetom od oko 150 miliona dolara po sezoni) učini što više moguće inkluzivnom. Neki kažu svetogrđe a drugi se raduju što će na kraju serije sigurno morati biti prikazan veliki genocid nad svim ovim rasama i narodima koji nikada nisu bili opisani kod Tolkina i koji, u njegovim delima, svakako ne postoje…
---
HBO MAX je imao sličnu ideju, da ne kažem da je bio inspirisan Amazonovom, te je odlučio da takođe snima preteču svoje najuspešnije serije "Igre prestola".
Za razliku od Amazona HBO je imao prednost da je autor originala (George Martin) živ ali, kao što svi valjda to znamo, to i nije neka vajda.
Martin nikada nije završio "Game of Thrones" a ni ovo nije pisao već je samo kreativni konsultant.
U svakom slučaju ima zmajeva…