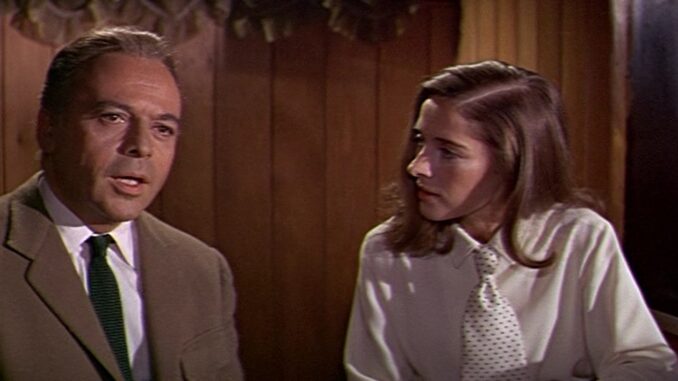 "Assignment to Kill" je solidan američki krimić Sheldon Reynoldsa koji je, u to doba, svoju (ne baš uspešnu) karijeru gradio u Evropi, radeći na raznoraznim projektima u Nemačkoj,Italiji i Britaniji. Sheldon je najpoznatiji kao producent i scenarista nekoliko TV serijala o Šerlok Holmsu (ali ne onih nama najpoznatijih) a ovaj podatak i nema mnogo veze sa ovim filmom…ali što ne biste i to znali 🙂 .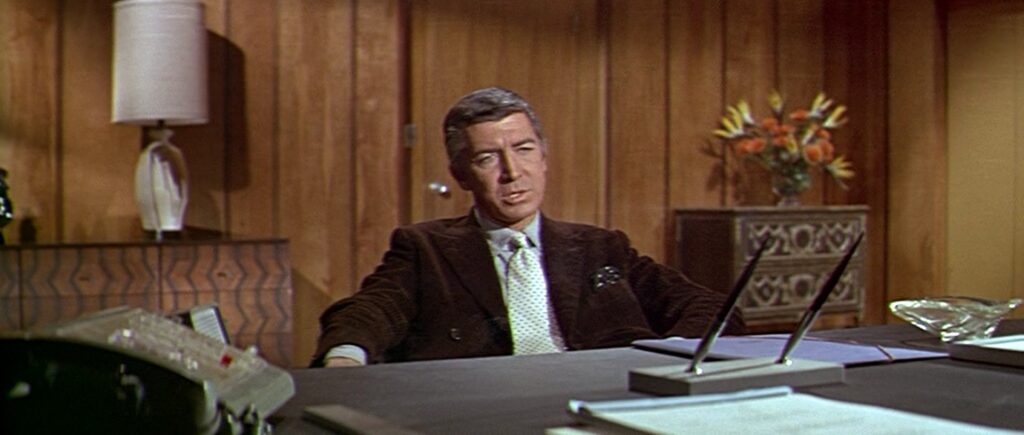 Privatni detektiv Richard Cutting je predstavnik one stare, hard-boiled, detektivske škole koji ne preza da upotrebi sve što je dozvoljeno da bi došao do neke informacije i rešio slučaj. Osiguravajuće kuće izbegavaju njegovo angažovanje zbog njegove reputacije (i leševa koje ostavlja) ali kada nema drugog rešenja rešenje je mister Cutting.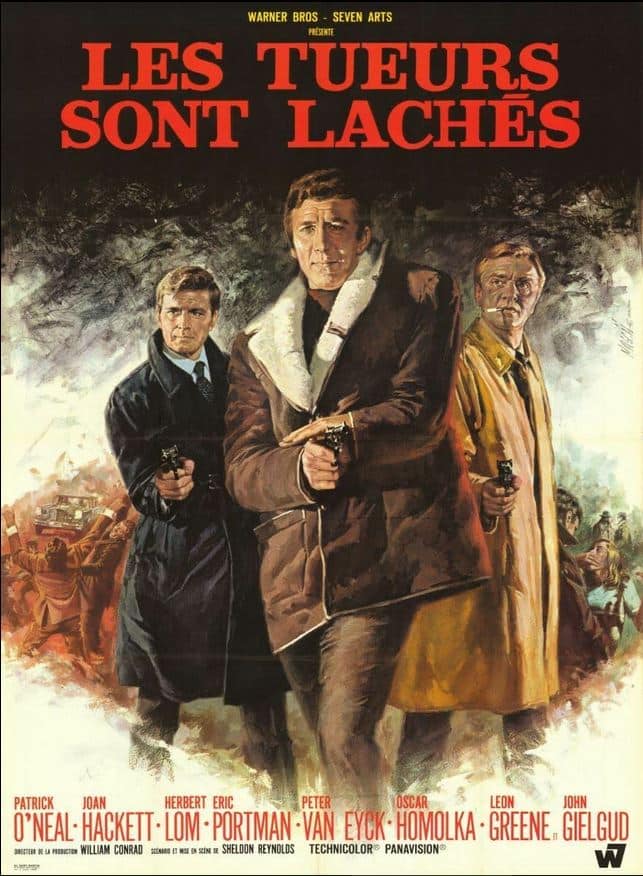 Ovog puta Cutting (Patrick O'Neal) mora da istraži jednog sumnjivog bogataša i, naravno, filantropa po imenu Curt Valayan (John Gielgud) za koga se opravdano sumnja da je namerno potopio svoje brodove (zajedno sa mornarima) da bi naplatio ogromno osiguranje.
Desna Valayanova ruka je beskrupulozni Matt Wilson (Herbert Lom) i kada se otkrije da je nedavnu avionsku nesreću u švajcarskim alpima preživeo njegov zaposleni Walter Green (Peter Van Eyck) koji može biti ključni svedok protiv Valayana, u potragu za njim kreću i Cutting i Wilson.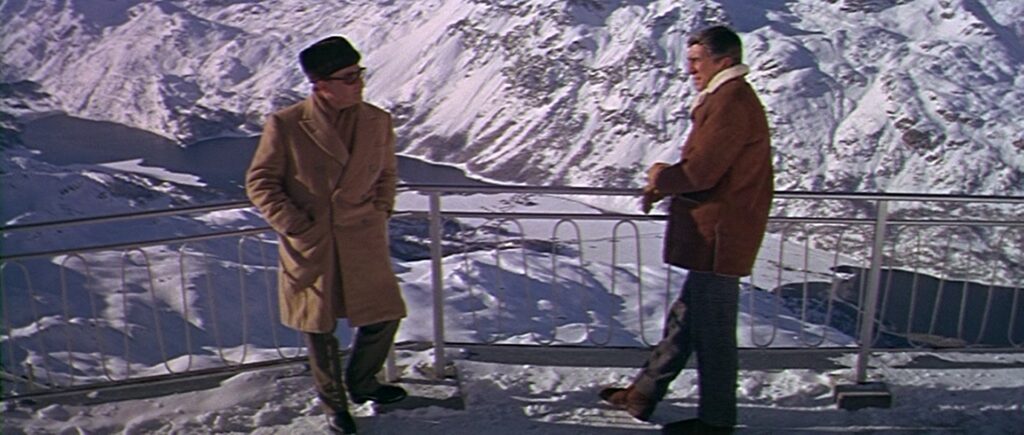 Put ih odvodi do Ciriha gde upoznajemo bivšu tajnicu Waltera Greena, mladu Dominique Laurant (Joan Hackett) koja možda ima (ili nema) infromacije o Greenu.
Assignment to Kill | December 1968 (United States)
6.1
Photos
See all photos >>
Ono što me je svakako najviše oduševilo u ovom filmu jesu britki dijalozi koji izgovaraju svi likovi. Naročitom ističem slatko muško žensko nadmudrivanje između Cuttinga i Dominique u kojem ona svojim nevinom naivnim pristupom (sve je lako i svi ljudi su dobri) nervira ali i istovremeno privlači prekaljenog detektiva kome je jasno da ovo uopšte nije igra i da su svi u ozbiljnoj i smrtonosnoj opasnosti…a i svi ljudi su loši.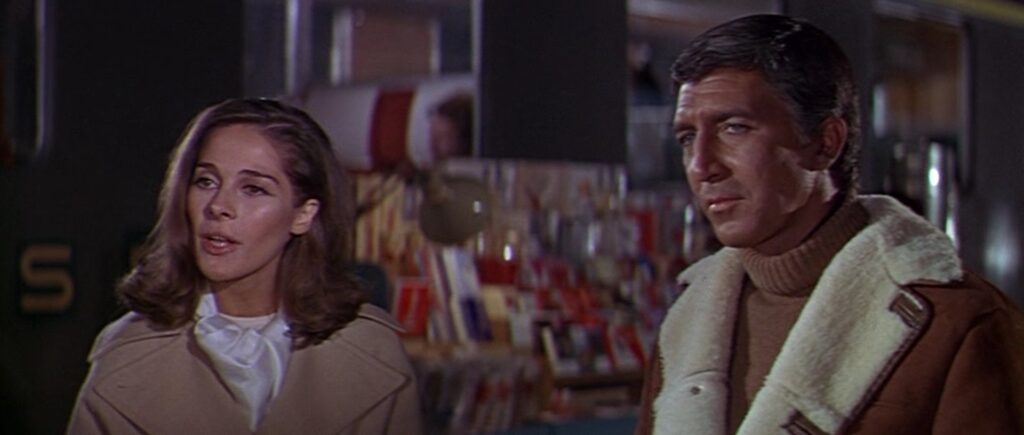 Da li je to zbog toga što dugo nisam gledao neke Hoksove (Hauard) filmove (napr. one sa Bogartom i Bekol) ili zato što u ovim savremenim više nema takvih scenarija stvarno ne znam. Ono što je sigurno jeste da je Sheldon Reynolds (koji potpisuje i scenario) dosledno sproveo ovu priču od početka do kraja sa svim onim konsekvencama za svoje junake koji vam se možda i neće svideti.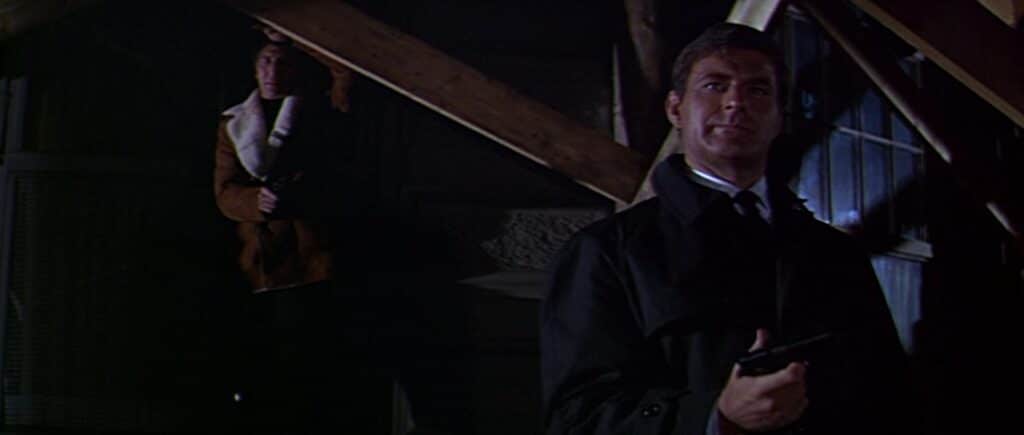 Jedno je sigurno, ovakvi filmovi se više ne snimaju i zato svaki novi a dobar koji otkrijem iz te prošlosti (a koji je sa pravom ili ne bio zaboravljen) uvek će naći mesta na ovom sajtu kao preporuka… ili kao pokuda.
Ovog puta je sve jasno.
Na skali od (1-6) ocena: 4