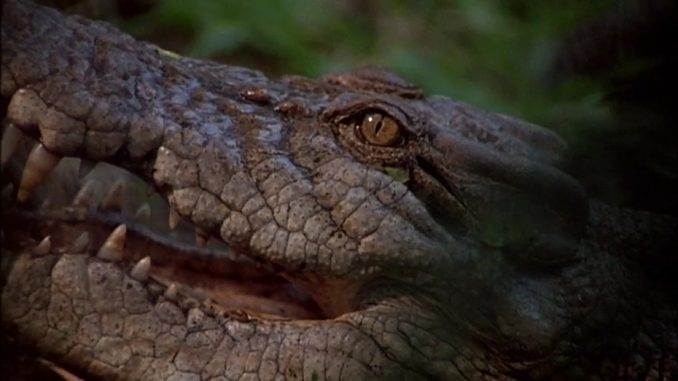 Kventin Tarantino je za "Dark Age" rekao:
Dark Age is a kick-ass combo of giant monster movie, ecological horror and Ozploitation at its finest.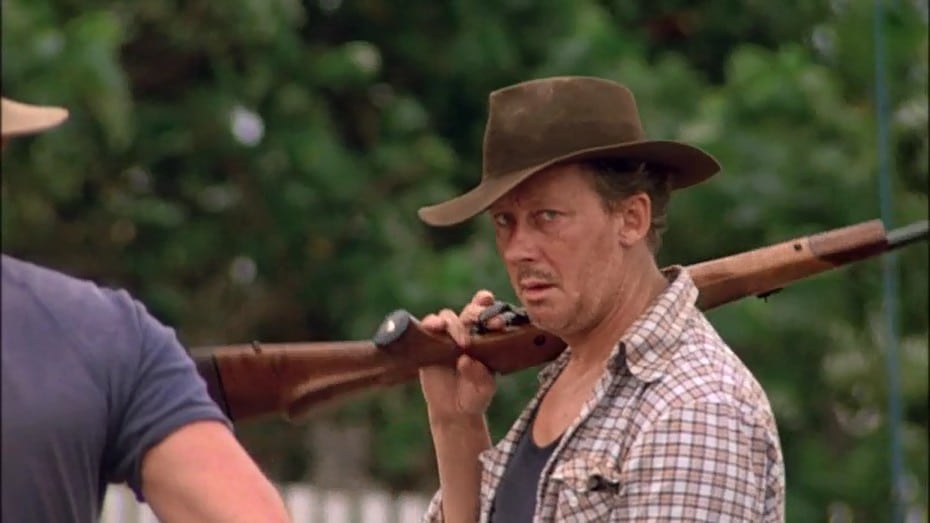 Kao i nekoliko/mnogo puta do sada Tarantinov filmski ukus se pokazao bezveznim mada je i dalje u poređenju kakve filmove voli na primer Stiven King, Tarantino "Mega Car" (što me ne sprečava da jednako uživam u kreacijama obojce ovih vrsnih umetnika).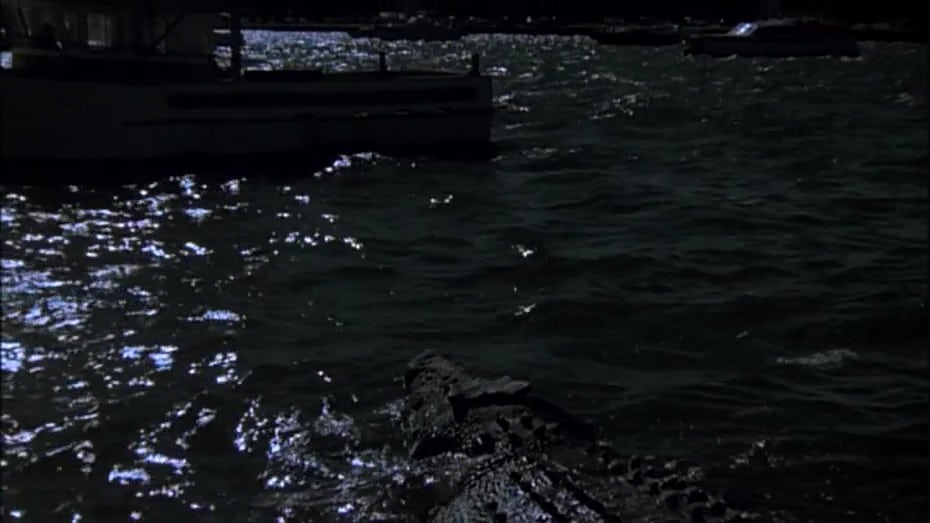 Dobro, preterujem kao i Tarantino. Čovek je nesumnjivo filmski znalac koji često svojim ložačkim izjavama za razne opskurne filmove za koje niko nije čuo eto "natera" publiku da čuje* za njih . Gotovo sam siguran da se ovaj film nikada ne bi pojavio, prvo na DVD (2011) a potom i na Blu-Ray(2017) da nije bilo Tarantina i njegove "spike" (jel' se tako kaže?).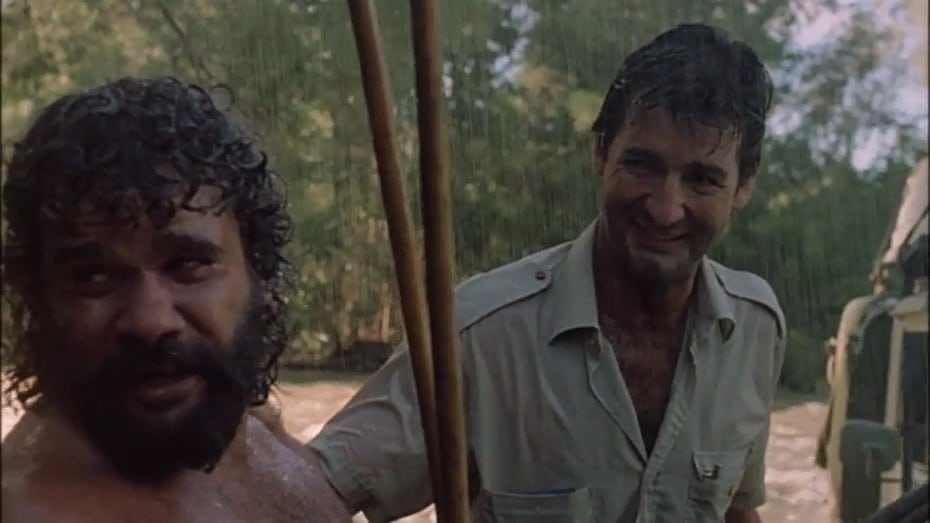 Ovo je priča o mitskom zaštitniku Aboridžina (barem iz tog kraja) ogromnom predatoru (krokodilu) kojeg iz "sna" bude grozne krokol-kradice i koji potom kreće (poput Spilbergove ajkule) u osvetu…ali zamalo.
Naime, glavni junak, lovočuvar povlaka rendžer, uz pomoć svojih prijatelja Aboridžina i svoje bivše (i frigidne) devojke želi da ovog krokodila uhvati živog i vrati ga u njegovo prirodno stanište.
"Dark Age" traje devedesetak minuta i sasvim je moguće da bi ste ga u neko nedeljno popodne, uz dremku, i pogledali ako naletite na njega na nekom kanalu naročito ako ne mislite da je samo mrtav krokodil dobar krokodil tj. ako ste voleli Lale Gatora.
Na skali od (1-6) ocena: 2+
*ja sam vam sve ovo o Tarantinu i "Dark Age" saznao pripremajući tekst. Jedini razlog što sam ovaj film "skinuo" jeste kul poster