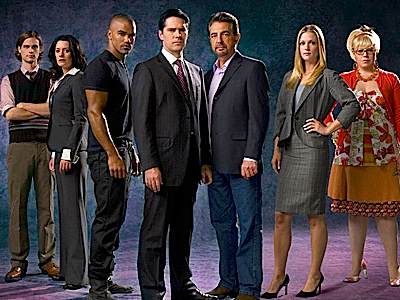 Nikada nisam bio ljubitelj tzv. proceduralnih serijala tipa CSI (Crime Scene Investigation) ali tu i tamo rado bih pogledao poneku epizodu originalnog CSI a naročito CSI:Miami (koji je toliko treš i kempi da možeš uživati u njemu…ako u tom trenutku apsolutno nemaš pametnija posla). CSI:New York nisam imao priliku da gledam.
Bilo kako bilo Criminal Minds se pojavio na CBS 2005 godine kao pokušaj da naprave još jednu zlatnu koku, franšizu koja će im pružiti priliku da izmuzu (iz koke ?) još malo para.
Recept je bio proveren, kao glavnog lika, vođu tima, angažovati popularnu ali vremenom "skrajnutu" filmsku zvezdu (ovog puta Mandy Patinkin prve dve sezone i Joe Mantegna od tada), a kao članove tima neke iskusne (Thomas Gibson) ali i mlade talentovane TV persone.
Ovog puta, umesto forezničara, ovo je tim profajlera (dakle ne jedan kao u zanimljivoj ali u krajnjem zbiru ništa posebnoj seriji Profiler iz 1996) koji kruže Amerikom u potrazi za serijiskim ubicama.
Naime, Amerika je zemlja koja je prepuna serijiskih ubica pa nam eto naši junaci profajleri u svakoj epizodi ufate po nekog…i tako već sedam godina… Prosto se čovek zapita gledajući grozote koje različiti tipovi ili tipkinje čine u ovoj seriji svojim žrtvama (od dece pa do kućnih ljubimaca…a da ne pominjem i odrasle), dakle ove mrske zločince koje naš tim hvata, kako je fucking dangerous živeti u Americi.
Fala ti Bože što sam ovde u Srbiji…u njoj se ipak mnogo bolje živi, naročito kada si mrtav (ne zaboravite da sam duh) .
Vratimo se mi na seriju, glavna mana ovog serijala je što nema u njemu duha (malo sam subjektivan) a bome ni duhovitosti. Ne očekujem ja da mi sad onaj klinja sa zanimljivom frizurom priča viceve na mestu zločina ili da se Joe Mantegna pre nego što analizira profil nabacuje na onu uvrnutu kompjuterašicu (btw. koji je to fazon sa ovim hakerkama, i seriji NCIS imamo jednu uvrnutu, ali ona je bar simpatična).
Ne, ovo ti je smrtno ozbiljna serija u kojoj se niko niti smeje niti šali, poprilično ravna i dosadna, u kojoj se napetost gradi time što ne znamo da li će trenutni ubica ubiti i svoju petu žrtvu ili će je naši spasiti, barem od smrti…traume ostaju zauvek.
I da ne pominjem, a vala hoću, obaveznu a meni tako snažnu iritirajući scenu kada tim kao naučenu pesmicu izdeklamaje mogući profil ubice koga jure pred glupavim šerifima i naravno nedovoljnim lokalnim snagama. To izgleda tako što obično Thomas Gibson započne, pa se onda jedan po jedan ubacuju ostali specijalsti koji nam objašnjavaju karakteristike osobe koje jure.
Sve u svemu, nemojte ovo gledati :
Na skali od (1-5) ocena: 1
recenzija: Gimitrije Verzić. duh sa dva plava oka