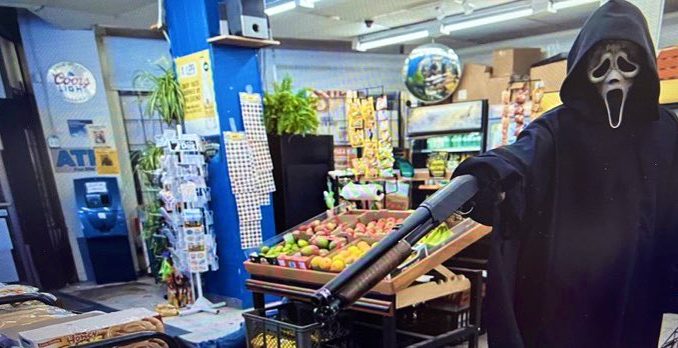 U martu nam sledi novi "Vrisak".
Nakon poslednjih ubistava koje je počinio Goustfejs, četvoro preživelih napuštaju Vudsboro i započinju novo poglavlje. U filmu VRISAK 6 Melisa Berera ("Sem Karpenter"), Jasmin Savoj Braun ("Mindi Miks-Martin"), Mejson Guding ("Čed Miks-Martin), Džena Ortega ("Tara Karpenter"), Hajden Panetir ("Kirbi Rid") i Kortni Koks ("Gejl Veders") vraćaju se svojim ulogama u ovoj franšizi, zajedno sa Džekom Čempionom, Henrijem Černijem, Lijanom Liberato, Dermotom Malronijem, Devinom Nekodom, Tonijem Revolorijem, Džošom Segarom i Samarom Viving.
Ovo je prvi put da u "Scream"-u nemamo njegovo zaštitno lice Neve Campbell (nisu hteli da joj plate honorar koji je tražila) ali imamo urbanog Ghostface u Njujorku i to sa "čađavom" dvocevkom.
To može biti super a može biti i katastrofa…videćemo….