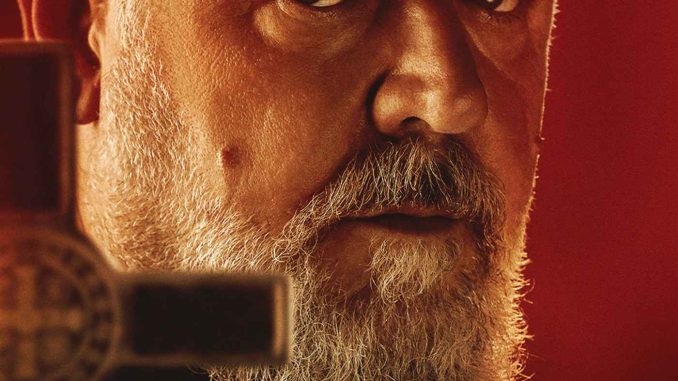 Trejler za "Papinog egzorcistu" koji ste neizbežno morali videti ako ste bar jednom u proteklih par meseci otišli u bioskop obećavao je nekakav kemp (neki bi rekli i treš/kič) bombastični pogled na isterivanje đavola sa Rasel Kroum koji kao sveštenik "pije i psuje", sve sa gomilom eksplozija i CGI efekata.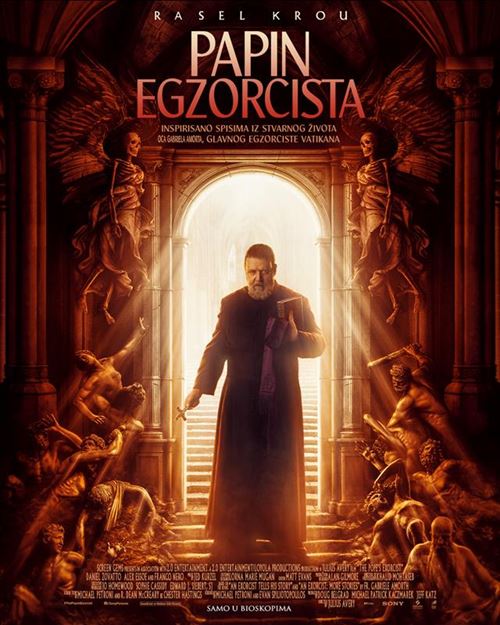 Sve u svemu nešto što me nimalo nije privlačilo da odvojim vreme i pre svega pare za gledanje u bioskopu.
Ali, u trenucima kada sam razmišljao da li da skočim sa mosta ili pak da odem da pogledam ovaj film, odlučih se za ovo drugo… te eto vam i teksta…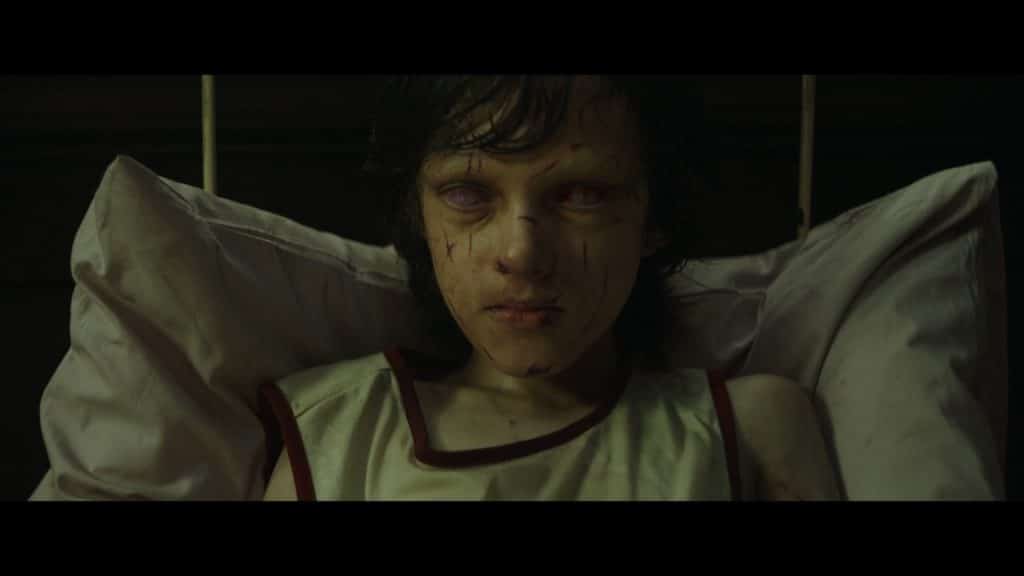 Inspirisan spisima iz stvarnog života oca Gabrijela Amorta, glavnog egzorciste Vatikana (Rasel Krou), Papin egzorcista prati Amorta dok istražuje zastrašujuću opsesiju dečaka i na kraju otkriva vekovima staru zaveru koju je Vatikan očajnički pokušao da sakrije.
"The Pope's Exorcist" je na kraju ispao sasvim tradicionalan, što bi rekli, baj da buk (by the book idiom u kontekstu ovog filma ima i jedno dodatno značenje), to jest by the Fridkinov "Isterivač đavola".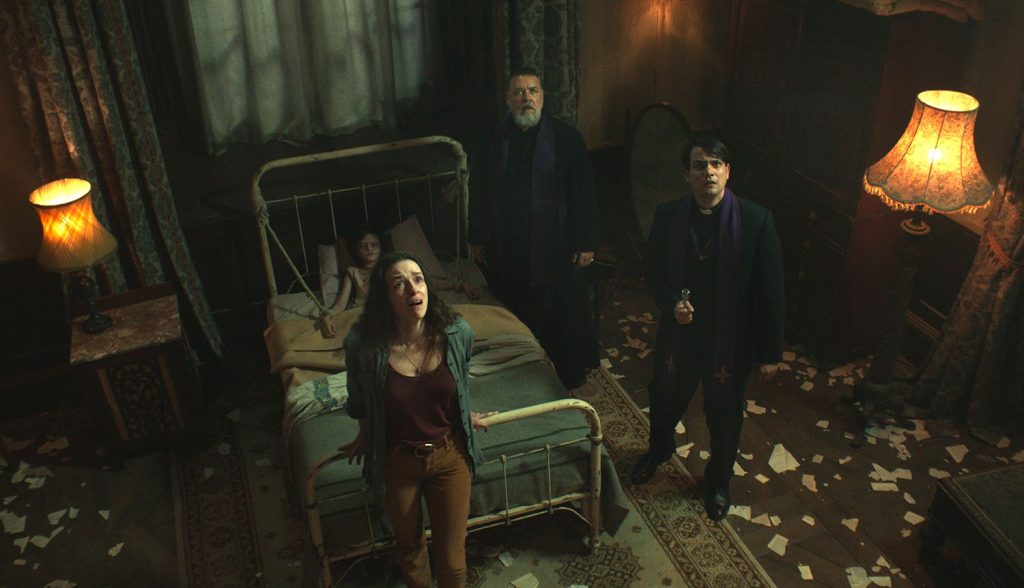 Američka porodica (majka i dvoje dece) doseljava se u Španiju da bi regulisali/renovirali urušenu opatiju koju im je u nasledstvo ostavio tragično preminuli suprug/otac.
Tamo će mlađanog Henrija zaposednuti demon a Vatikan tj. Popa (Franco Nero) šalje svog egzorcistu da reši ovaj slučaj jer je ta opatija već nekada davno zadavala probleme Vatikanu.
Ono što sledi ste već viđali u drugim "klasičnim" filmovima ovog horor podžanra.
Rasel Krou je sasvim pristojan u naslovnoj ulozi i pomalo je neobično pogledati savremeni horor u kojem je sveštenik u stvari pravi pozitivac.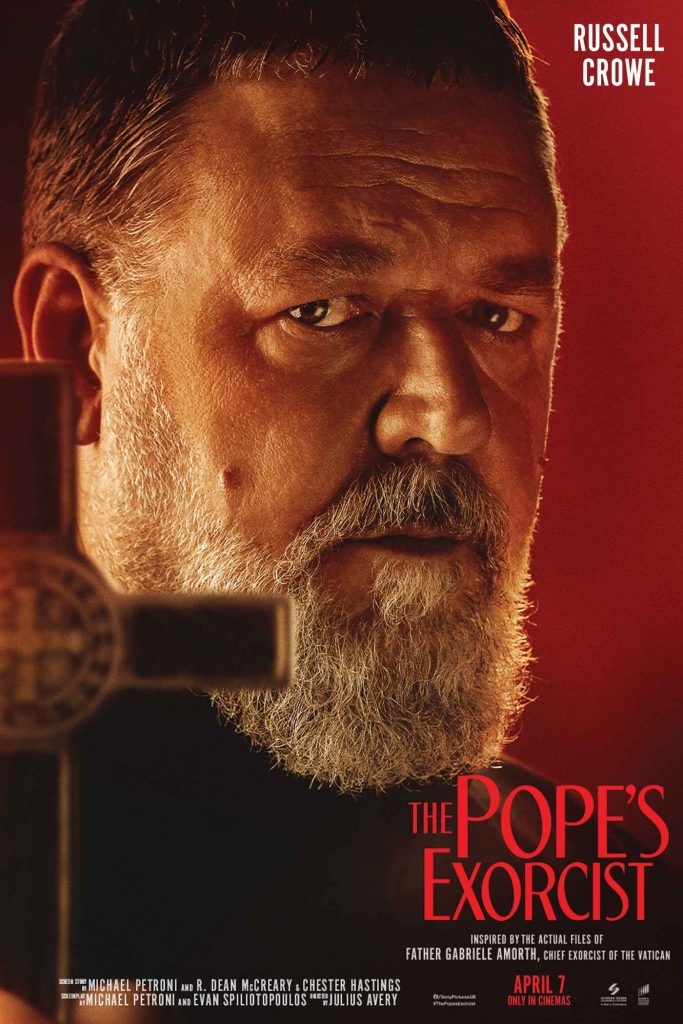 Režisera Julius Avery možda znate po onom filmu sa nacistima i zombijima i trejler je, kao što napisah, više vukao na tu treš stranu ali na kraju prilično standardan projekat na kraju.
To mu je istovremeno i mana. Ako već koristiš stara pravila i fore onda to moraš učiniti bar približno uzbudljivim kao uzore na koje se oslanjaš ali od toga nema ništa. Možda je stvarno trebao da više uroni u treš estetiku da bi barem bio zabavniji ?
"Papin egzorcista" je predug i prilično nesrećno raspoređenog tempa. Opet, na planu glume i bazičnog scenarija/režije i ne mogu nešto preterano zamerati i zakerati…
Na skali od (1-6) ocena: 3/3-