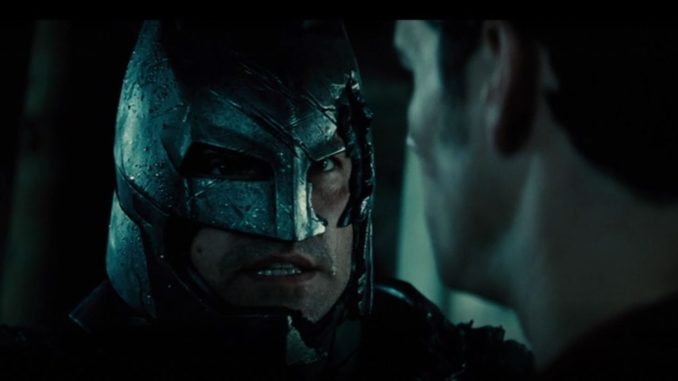 Nije mi baš zabavno pisati o filmovima koji mi i nisu previše zabavni. Zbog toga vas ovog puta neću previše smarati…ali hoću malo…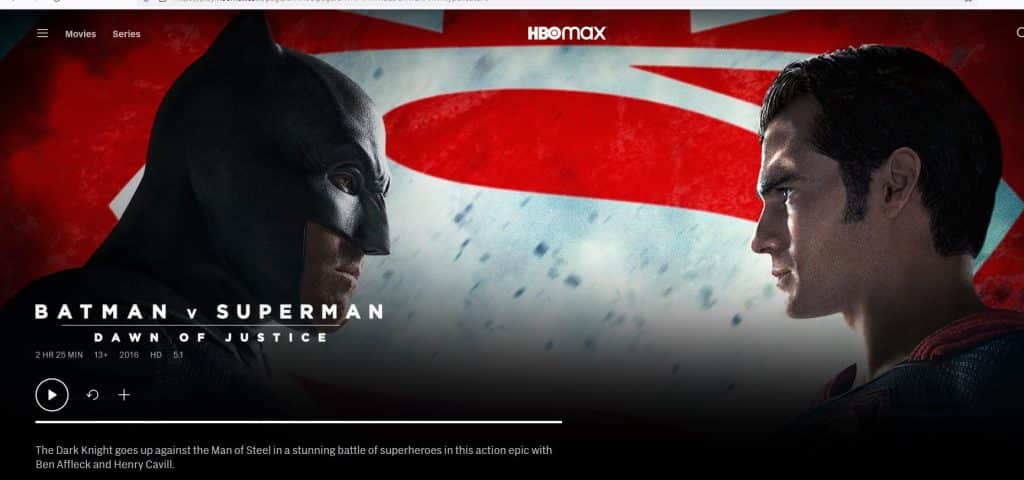 Toliko je superherojskih filmova snimljeno u proteklih 10ak godina da će stvarno izuzetno retki među njima zaistinski biti pominjani tj. upamćeni za 10 godina. "Betmen protiv Supermena" će se verovatno naći među tom odabranom ekipom (za razliku od prethodnog Čoveka od čelika (2013)) ali ne zato što je nešto mnogo dobar već zato što ima super naziv.
Mislim, Betmen protiv Supermena, pa ko to ne bi poželeo da pogleda ?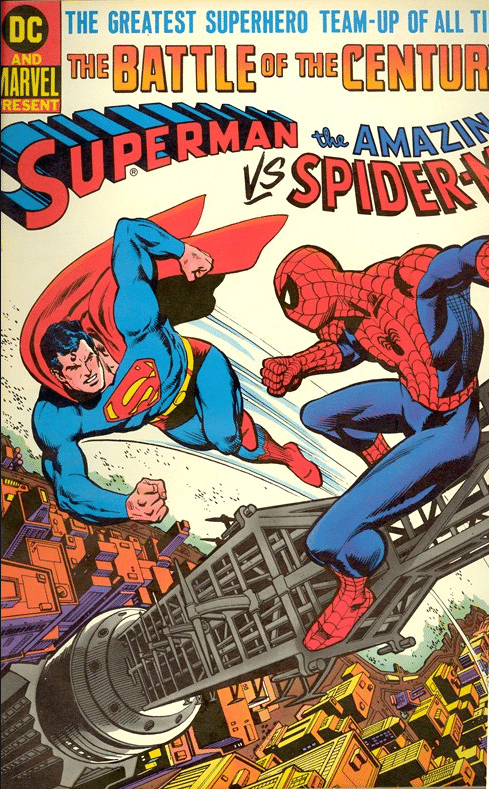 Ne znam da li je ovaj film snimljen po već nekom strip predlošku (niti me zanima) ali jedan od razloga što je nešto bolji od prvog Zack Snyder-ovog (ne)dela je taj što ovog puta nisam znao priču pa mi je bio zanimljiviji.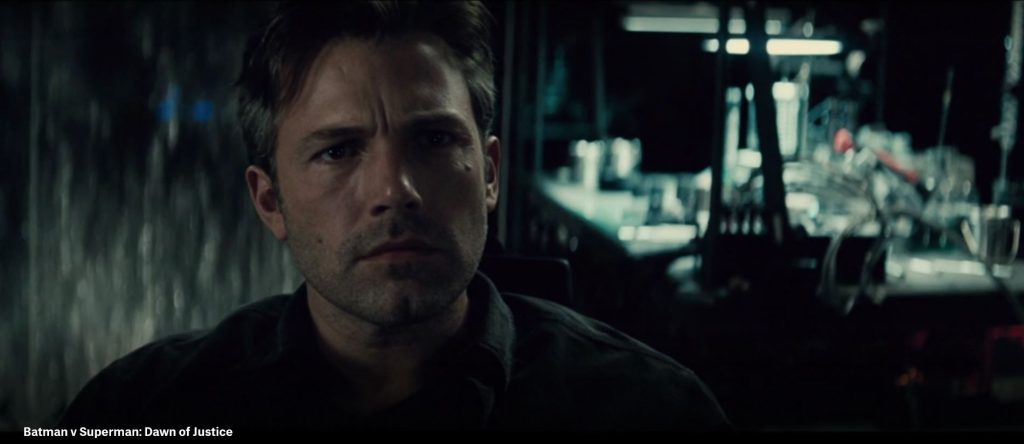 Ben Aflek kao Betmen je sasvim solidan u tom kostimu i generalno odabir glumaca za sve te DC junake uopšte nije bio loš.
Sviđa mi se i muzička tema Wonder Woman koju ubace svaki put kada Gal Gadot zamane užetom ili mačem.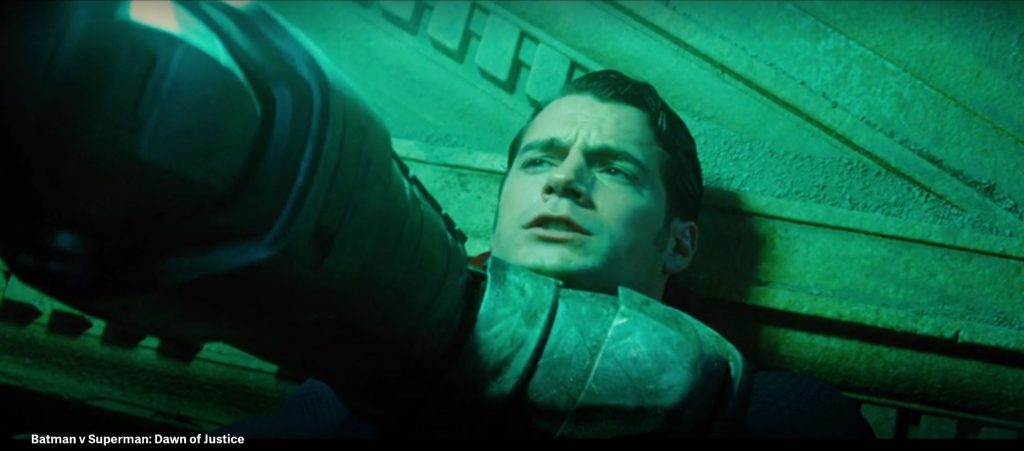 I to je otprilike i sve pohvalno što ću reći.
Ostaje nam i dalje tmurna slika koju nam potura Snyder (jer to je valjda za njega umetnost što film propusti kroz digitalne filtere koji mu isisaju boje…i život).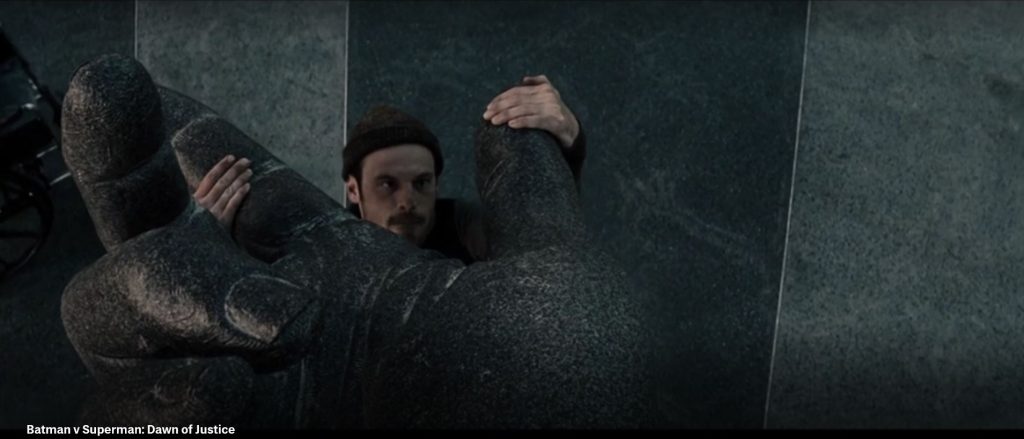 Tu je i CGI crtani film završnica (ovog puta sa Doomsday likom) koja je boljka i u većini superherojskih filmova.
Imamo i jedan tj. dva WTF momenta kao verovatno najgore ubacivanje "teaser"/tizera za događaje/likove koji nas očekuju u nastavcima a koje sam video u nekom filmu.
Onaj san iz budućnosti, ona pojava Flash-a, oni snimci sa iz foldera "Meta ljudi"…. definitivno najgori "product placement" koji sam video.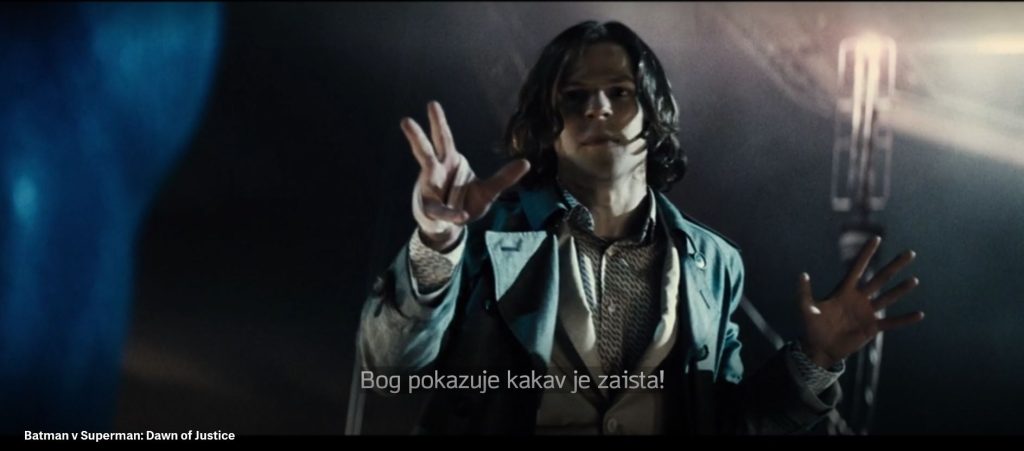 A tek uloga Jesse Eisenberg kao Luthor-a… kao da su namerno birali one tejkove u kojima je bio najgori.
Na skali od (1-6) ocena: 3-/2+