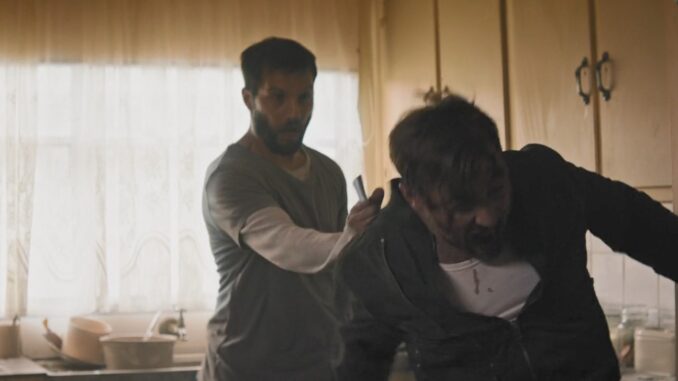 Negde pročitah (nakon gledanja) da je "Upgrade" Leigh Whannell-a (The Invisible Man aka Nevidljivi čovek (2020)) film na koji bi bili ponosni Karpenter i Kamerun (John Carpenter/James Cameron). Mislim da ta misao (ako volite dela pomenutih autora) i najbolje opisuje esenciju efekta koji će vas prožeti tokom i nakon gledanja. Čuo sam već da je "Upgrade" dobar ali nisam mogao ni pomisliti da je ovako dobar.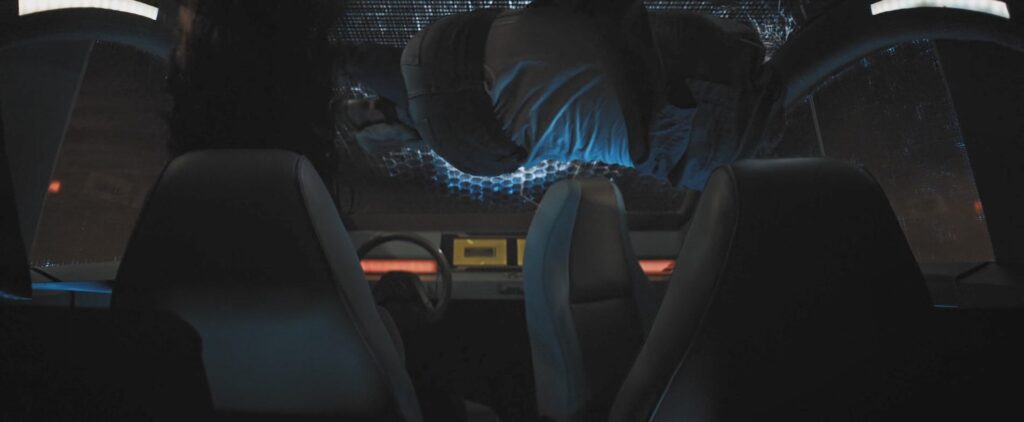 U bliskoj budućnosti, električni pametni automobili su zamenili vozače, policijski dronovi kontrolišu zakon i red, a džinovske korporacije (kao i danas) vladaju svetom.
Naš junak je Grey (Logan Marshall-Green iz The Invitation (2015)), majstor starinskog kova koji sređuje klasične benziske automobile. U srećnom je braku, upravo treba da isporuči auto jednom ekscentričnom milijarderu Erinu (glumi ga veoma dobro mladi australijski glumac Harrison Gilbertson). Na put kreće sa suprugom (koja radi u Erinovoj konkurentskoj kompaniji ).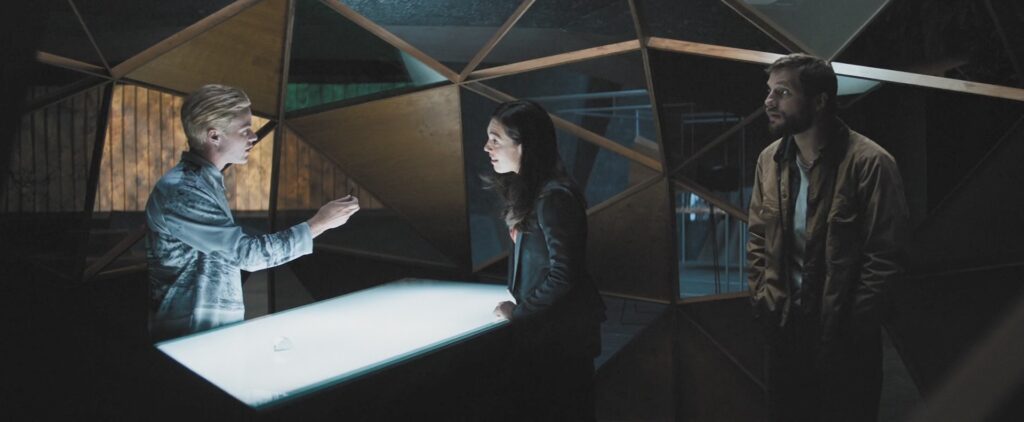 Tamo će im Erin predstaviti STEM, revolucionarni produkt veštačke inteligencije, u obliku čipa i veličine bubašvabe, za koji Erin smatra da će promeniti svet.
Na povratku kući, dešava se kobna tragedija koja će zauvek promeniti živote svih uključenih. Mislim na preživele.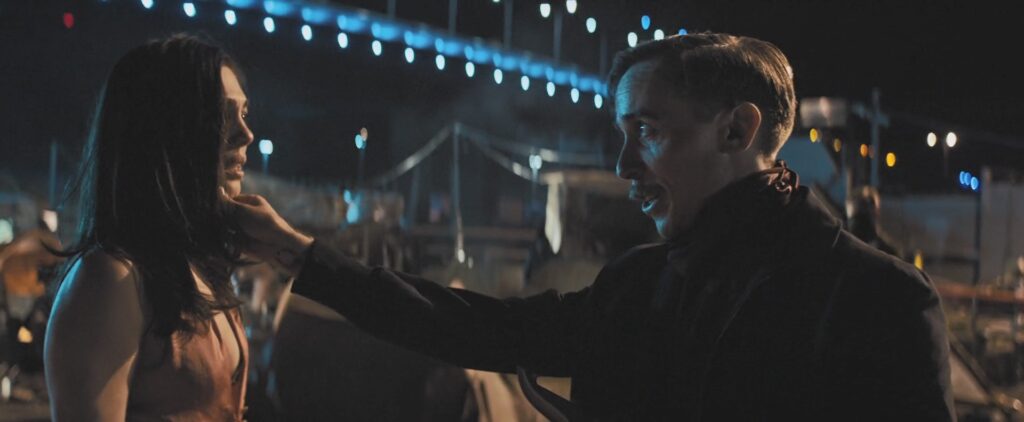 Grey završava u bolnici (nije Grey's Anatomy), nepokretan i bez volje za životom. U "pomoć" pristiže STEM a poboljšanje/upgrade koji će doživeti pomoći će mu da otkrije krivce odgovorne za tragediju.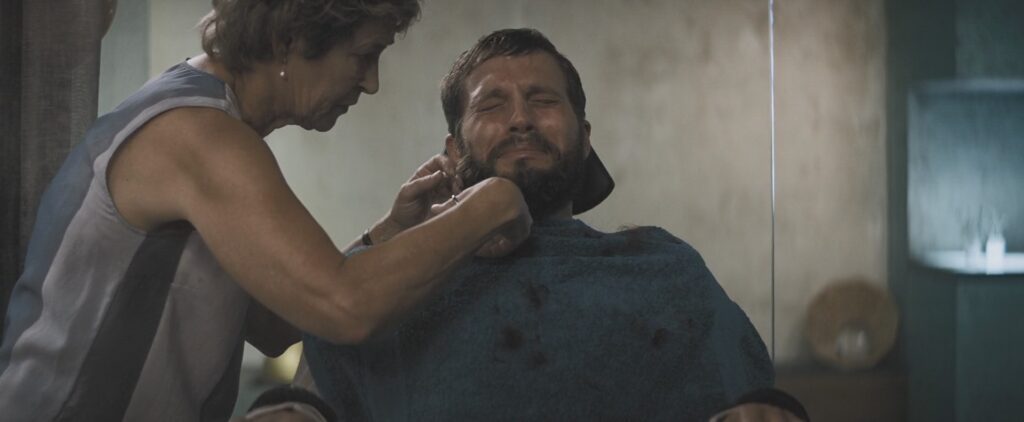 Generalno, Whannell u "Upgrade" nam nije prikazao ništa novo. Svet koji gledamo viđali smo u drugim sličnim cyberpunk filmovima, sam zaplet koristi mnoštvo poznatih motiva, ali način na koji nam je sve to spakovao i predstavio neodoljivo je uzbudljiv.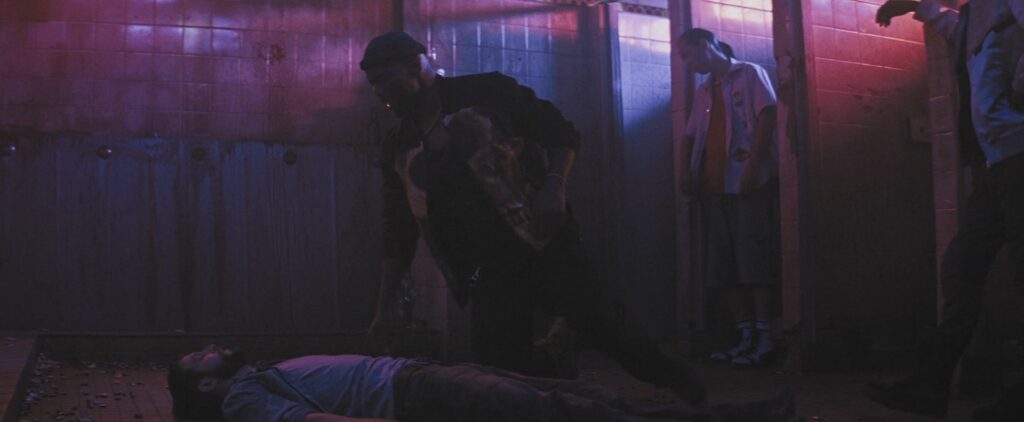 Kada krene akcija ona je i efektna i brutalna. Istovremeno, priča je dovoljno inteligentna a zanimljivi prekreti su tempirani upravo tamo gde i treba da budu.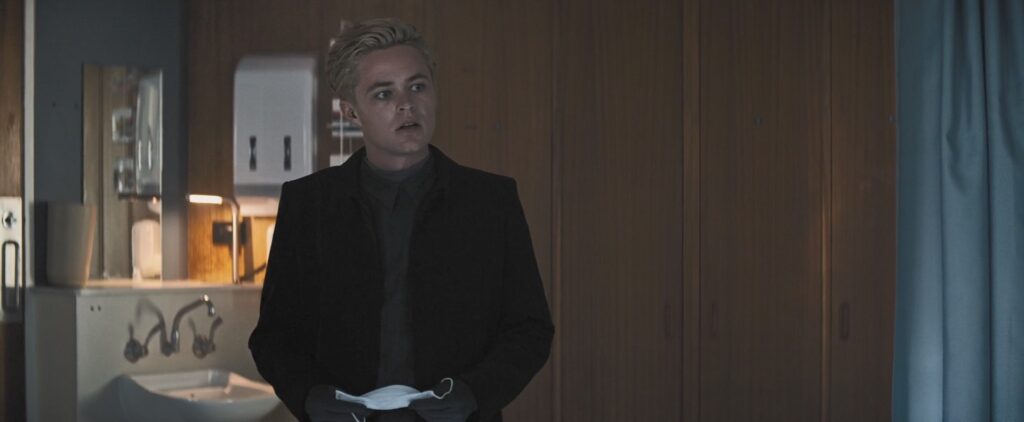 Sama završnica donosi neke (ne)očekivane odgovore i dovoljno je ubedljiva da tek nakon odjavne špice počnemo da razmišljamo o apsurdnosti pojedinih rešenja.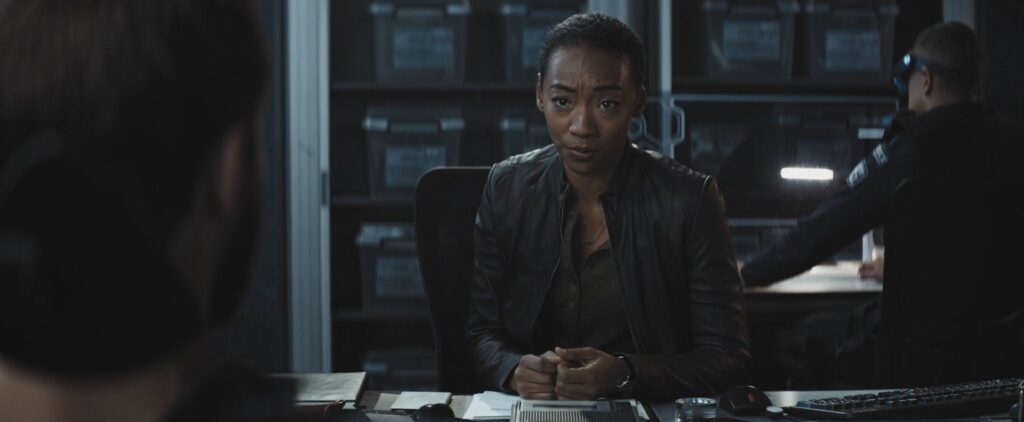 Kada sam saznao da je čitav film snimljen za tek nekih 3 miliona dolara, nisam mogao verovati da je samo toliko utrošeno u ovu SF distopiju. Jedan od najboljih Bumhouse produkcija poslednjih godina svakako zaslužuje i vašu pažnju.
Na skali od (1-6) ocena: 4