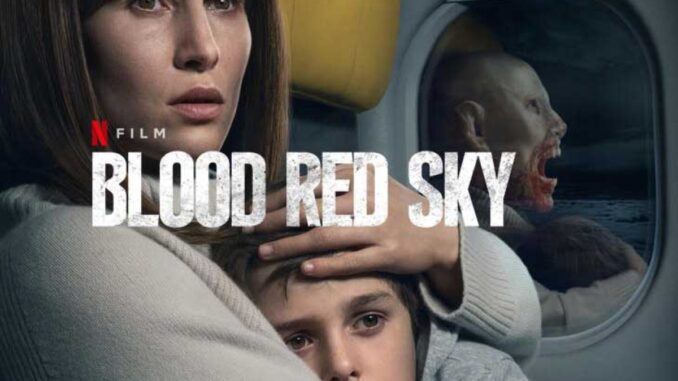 Ovo je mogao biti tako dobar film.
Ideja je, kao i sve najbolje ideje, veoma jednostavna. Hajde da napravimo film sa vampirom u avionu. Okej.
Taj vampir će biti pozitivac.
Super !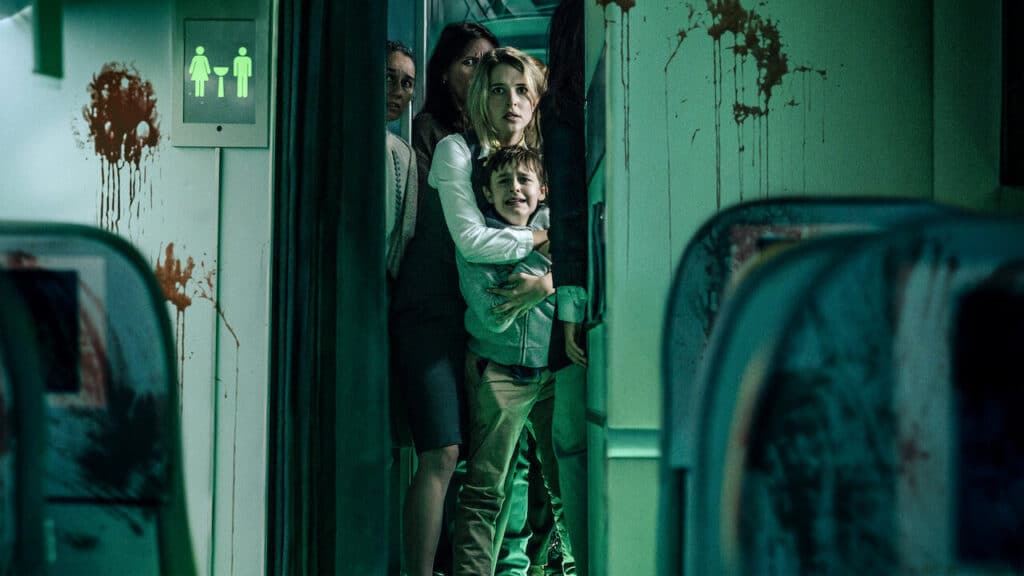 I ne samo to…vampir će biti majka a čim je majka znači ima i dete. A to dete je sa njom na tom fatalnom prekookeanskom letu kojeg su okoreli kriminalci/teroristi hajdžekovali (za značenje reči Hajdžek pogledajte u najnovijem dopunjenom izdanju Vukovog rečnika u izdanju Matice srpske, samo što se tamo piše kao Хајџек)
Majka će morati da aktivira ono najgore u sebi da bi spasila sina a uz sreću i ostale putnike. Hajde što ti jadni putnici nisu imali pojma šta ih čeka nego ni opaki vazdušni pirati (koji tek imaju genijalni plan).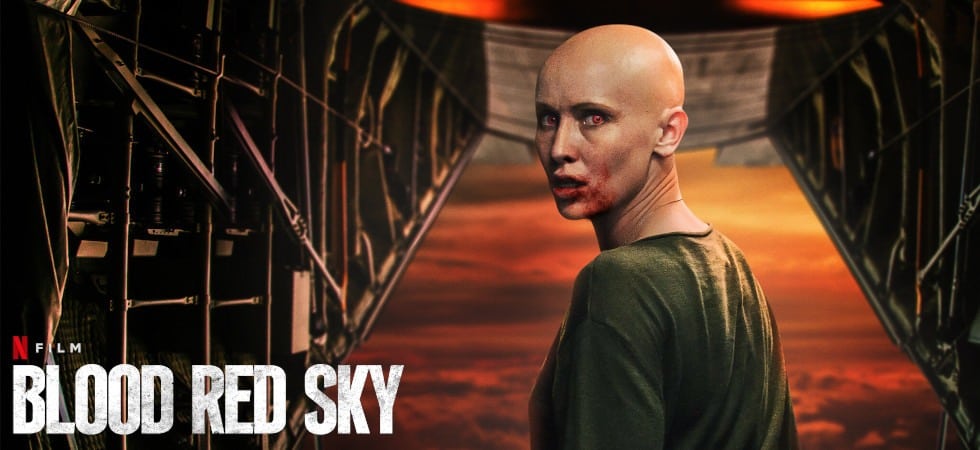 Nevolja je što ni autori ovog filma (tu mislim na tebe Petere Thorwarth) nisu znali šta da rade sa tom svojom dobrom idejom. "Blood Red Sky", nemačko britanska koprodukcija (pre svega nemačka) već nakon prve trećine izgubi dah a do kraja se pretvori u farsično nasilnu i često besmislenu krvavu orgiju.
Glavna glumica (Peri Baumeister) je solidna ali sasvim je moguće da je to zato što su ostali katastrofalno loši. Plus, njoj je kao nešto i dato da "sažvaće" iz tog scenarija a opet, upravo taj njen lik, to jest, to što, kao putem flešbekova, saznajemo kako je postala vampir i kako se našla u ovoj situaciji je nešto što veoma guši/opterećuju radnju filma.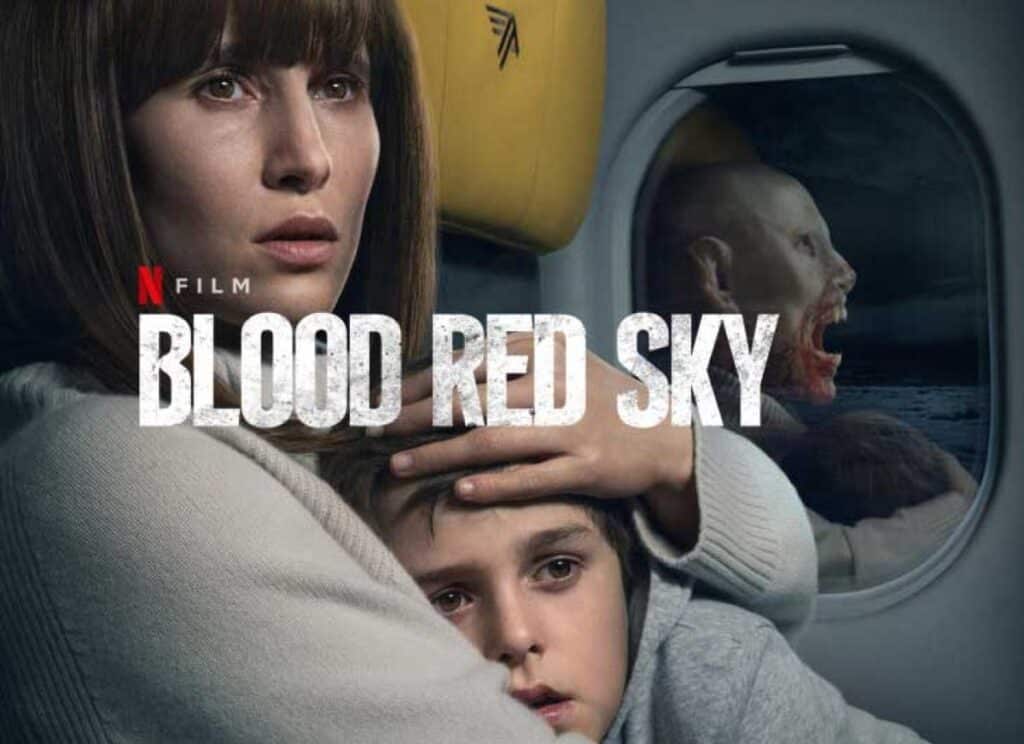 A kada se i nađemo nakon nekog (uglavnom dosadnog) flešbeka ponovo u kokpitu ili u putničkim prostorijama ili pak tamo gde se nalazi prtljag shvatamo veoma brzo da ni sama akcija i nije neka…
Ispod proseka u odnosu na ostale filmove ali sasvim moguće iznad proseka u odnosu na Netflix originale ovo je jedan od onih retkih fimova koji bi dušu dali (kada bi je imali) za neki pristojan rimejk…možda se neko i doseti….
Na skali od (1-6) ocena: 2+*
*ovaj plus je namaknut zbog te dobre premise…