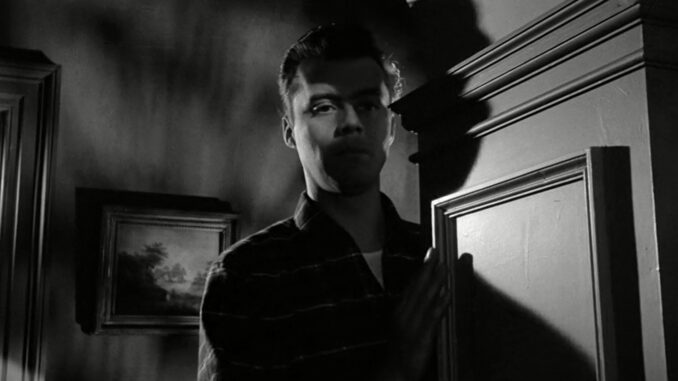 Dirk Bogarde (Accident (1967)) je Edward "Teddy" Bare, šamantni psihopata koji zavede i oženi stariju gospođu da bi je, posle godinu dana, bez milosti ubio (iscenirajući nesreću sa gušenjem/trovanjem plinom), uveren da mu je (mrtva) supruga ostavila veliko nasledstvo.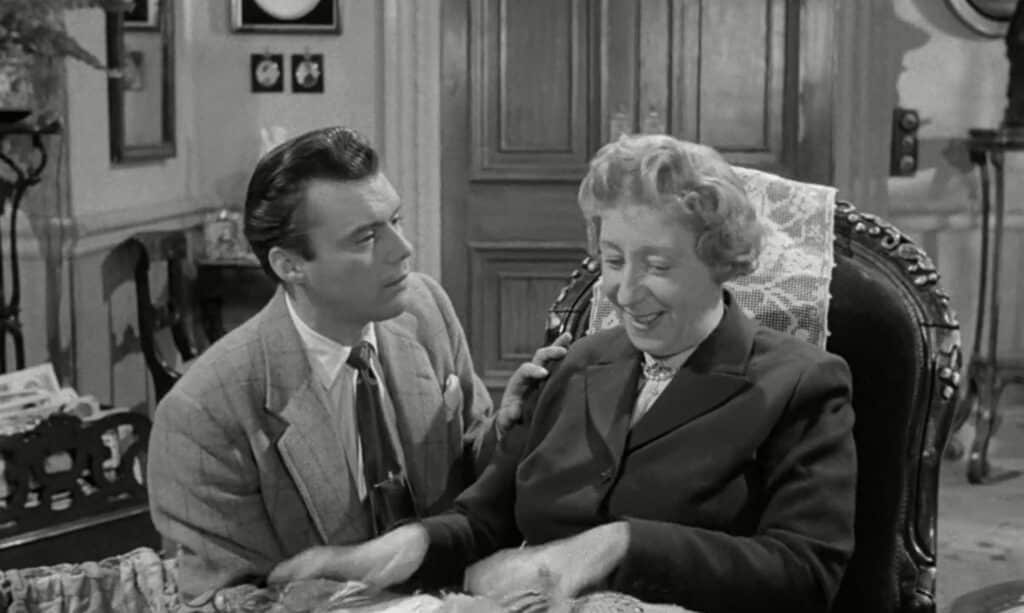 Tedi tada, sa užasom (jadni Tedi) shvata da ga je gospodža (pokojna) "prevarila" i da mu je ostavilo samo kuću (sa lakovernom služavkom koju će Tedi na jedan maestralan način ne samo ubediti da radi besplatno kod njega već i da mu da (veći) deo nasledstva koji joj je (mrtva) gazdarica ostavila).
Novac, veliki novac sa kojim je Tedi planirao da živi i uživa do kraja života, pokojnica je ostavila svojoj sestri koja živi "preko sveta" i koju nikada nije ni upoznao i za koju je bio ubeđen da su odavno prekinuli sve odnose.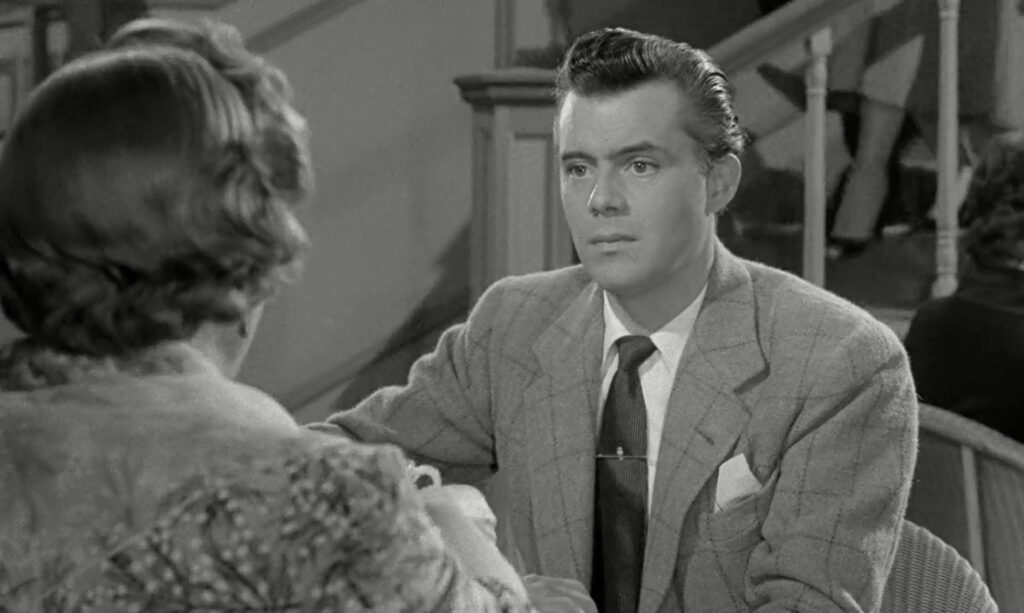 Šta će jadni Tedi da radi kada ne voli uopšte stvarno da radi ? Pa, upoznaće i "smuvaće" (to je upravo izraz iz doba kada odigrava radnja ovog filma) novu bogatašicu.
Cast a Dark Shadow Crime, Film-Noir, Thriller | January 28, 1957 (Denmark)
7
Director:
Lewis Gilbert
Writer: Janet Green, John Cresswell
Stars: Dirk Bogarde, Margaret Lockwood, Kay Walsh
Summary:
Clever fortune-hunter Edward Bare (Sir Dirk Bogarde), with a penchant for murder, does in his elderly, supposedly rich, wife, and manages to get away with it. After an investigation results in a decision of "accidental death," Bare discovers that his late wife's "fortune" is not what he thought it was. Driven to find another unsuspecting spouse, he discovers that his new bride, a widow, is no fool. After she tells him that she intends to keep her accounts separate from his, he is driven to contemplate murder once again. ?alfiehitchie
Photos
See all photos >>
I stvarno, udovac Tedi upoznaje ubrzo Fredu Jeffries koja je takođe udovica. Fino situirana, elokventna i šarmantna…plus približnih su godina.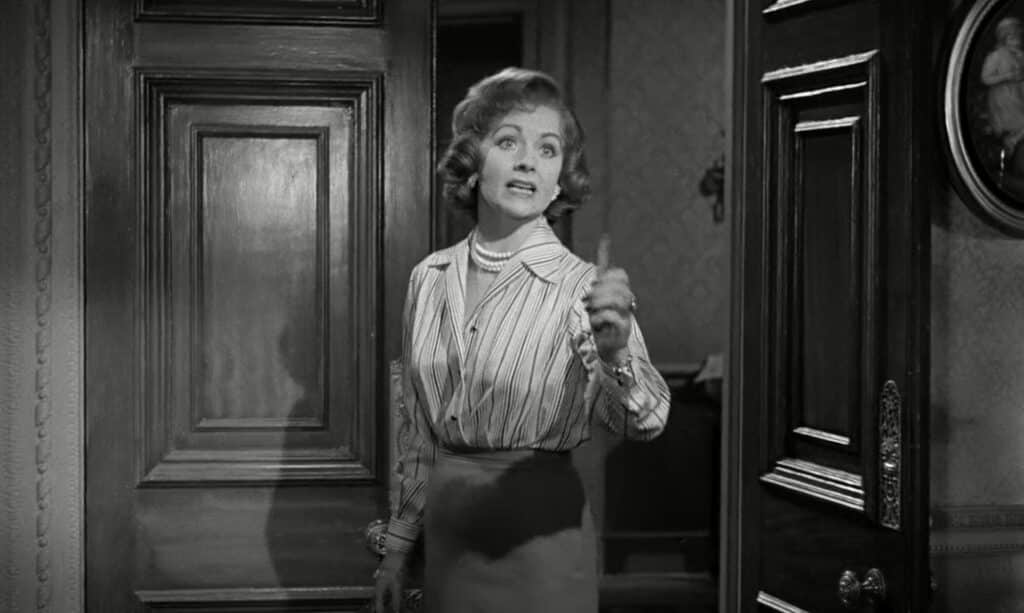 Da li je Tedi našao ljubav svog života ili se Fredi sprema slična sudbina kao njegovoj bivšoj gospođi ?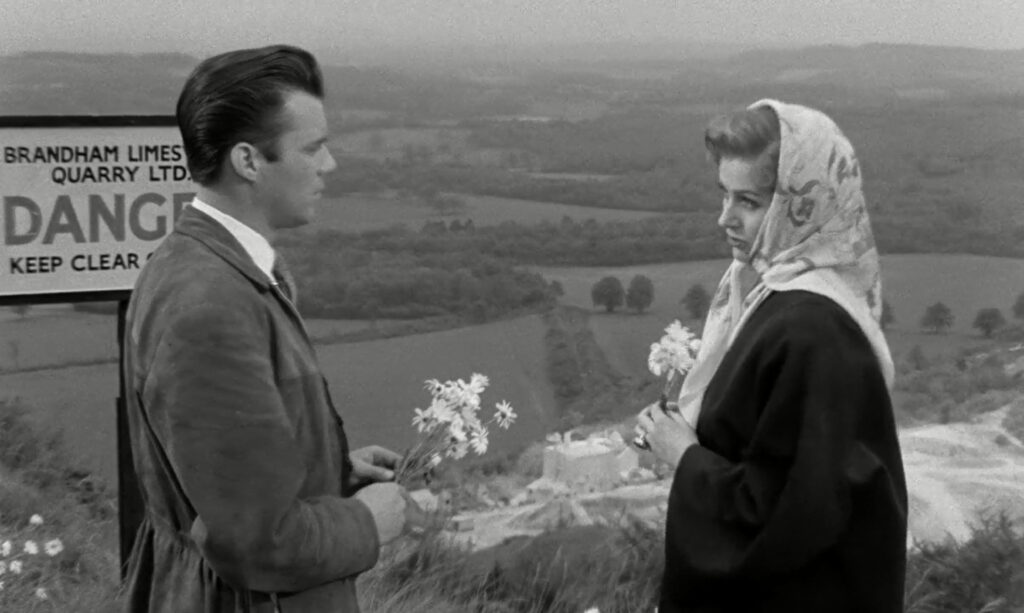 Engleski režiser Lewis Gilbert se u svojoj bogatoj karijeri oprobao u nekoliko različitih žanrova (verovatno njegovo ime prepoznajete sa špica James Bond-ova…ukupno tri komada) ali je u ovo doba (pedesete) pre svega bio autor veoma precizno satkanih karakternih drama (pa bili to i krimići) te nije ni čudo što ovde Bogarde, pod Gilbertovim vođstvom, prosto jezivo blista u ovoj ulozi ljigavog ali i neodoljivog psihopate.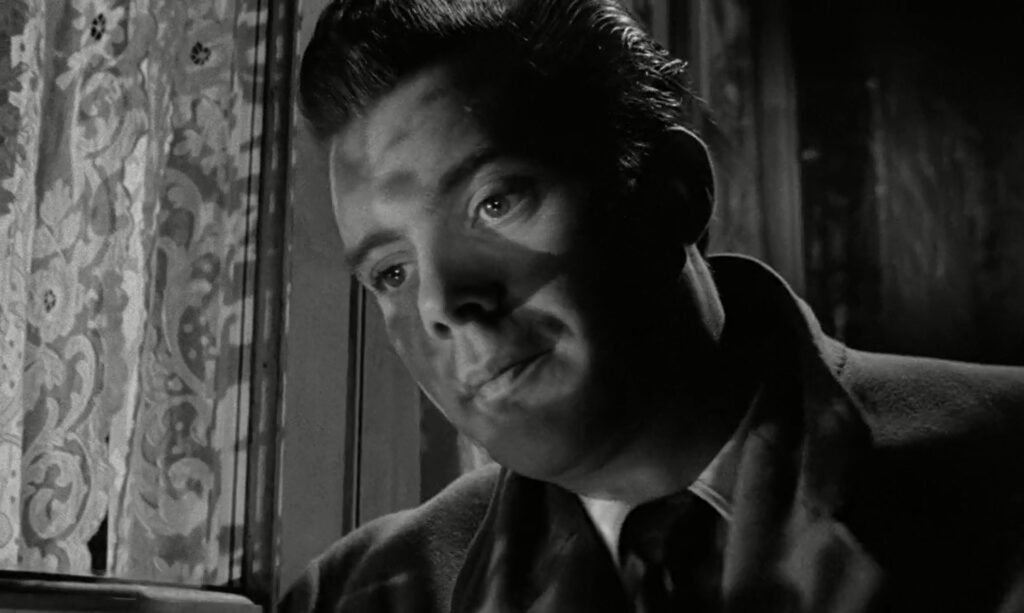 Gilbert majstorski, u skladu sa naslovom, koristi igru svetlosti i senke iz koje najčešće izranja lik Tedija i, uz pomoć raspoloženih glumaca i blage tenzije, uspeva da prvu polovinu učini veoma interesantnom.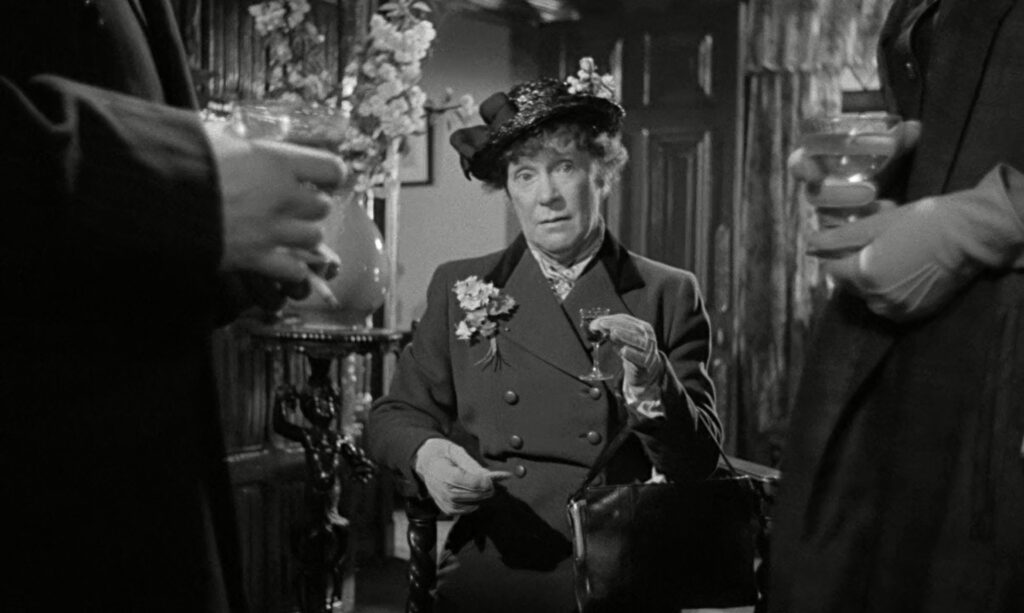 Ipak, kako se bližimo kraju, teatralnost zapleta i postavke (film je i inače nastao po pozorišnoj predstavi) uzima danak, i "Cast a Dark Shadow" postaje (i ostaje) samo jedan relativno interesantan britanski noir koji vredi pogledati isključivo ako ste pasionirani ljubitelj Dirk Bogardea.
Na skali od (1-6) ocena: 3