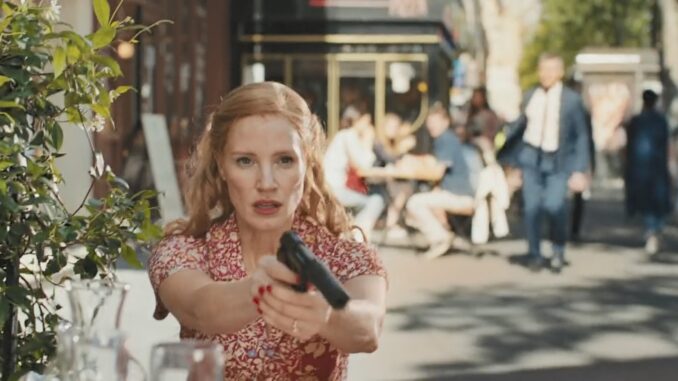 Ako nikada u svom životu niste gledali ni jedan akcioni špijunski film pretpostavljam da će vam "The 355" biti fascinatno gledalačko iskustvo. Otprilike jednako onom koje bi ste doživeli ako vam padne staklena boca Coca Cole pravo sa neba na poljanu tj. u savanu.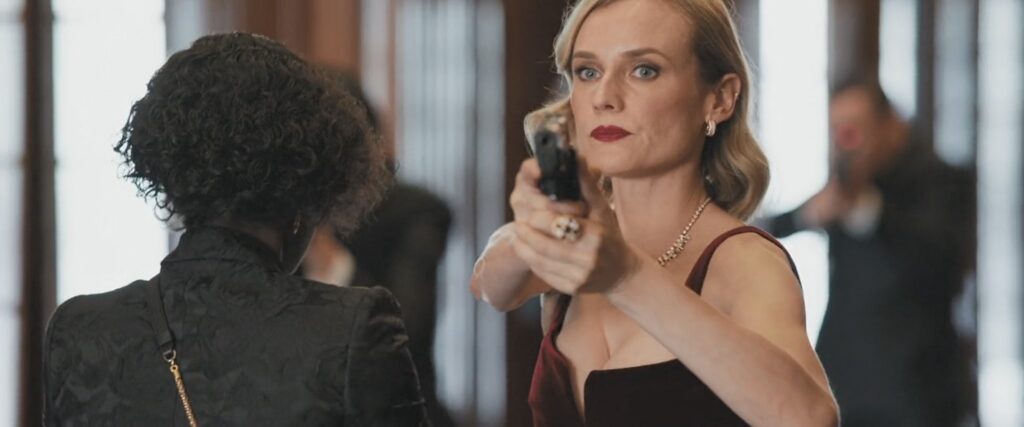 Postoji super čip/uređaj napravljen u Bogoti od strane sina lokalnog dilera koji može da hakuje bilo koji sistem. Može da obara avione, gasi struju u čitavom gradu i, naposletku, da izazove treći svetski rat. Postoje samo dve stvari koje prethodno moraju biti zadovoljene.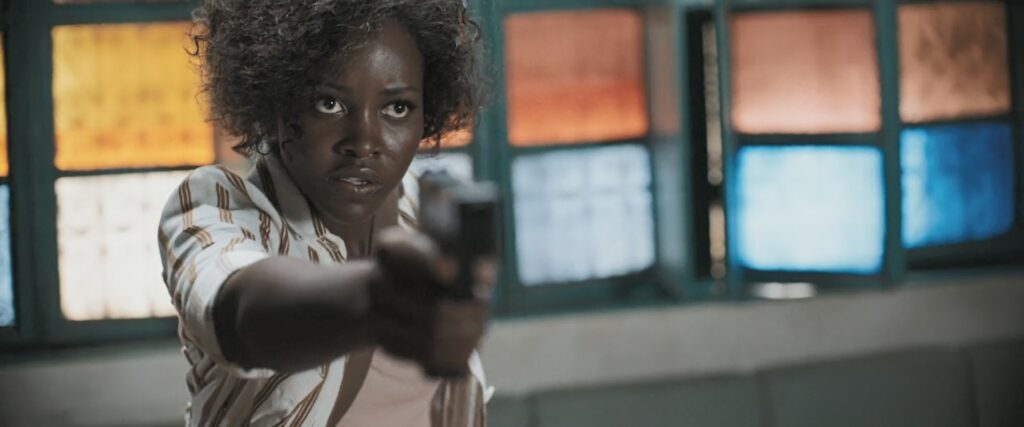 Prva je da to što hakujete povezano na neku (internet) mrežu i druga, da vam je otac Belivuk a vi ste Nikola Tesla.
Elem, kada taj uređaj dospe u pogrešne ruke sledi jurnjava kroz razne krajeve sveta, od Pariza preko Maroka do Šangaja, u pokušajima da se razne zločinačke organizacije poput CIA, MI6, Gestapa, KGB, mafije i naravno naše BIA, dokopaju.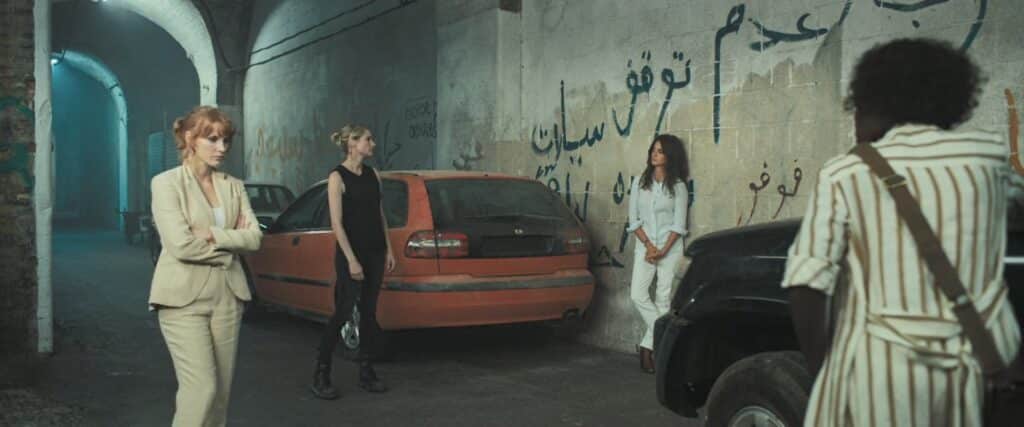 "355" se sastoji od toliko opštih mesta i toliko već viđenih (i znatno bolje snimljenih) situacija da vam negde već nakon dvadesetog minuta film postane dosadan.
Ako je jedina ideja bila da se tipično muška ekipa ovde zameni sa ženskom "kick-ass" ekipom agentkinja (iz različitih svetskih službi) a da sve ostalo ostane isto scenaristi su stvarno mogli bar malo da se pomuče i da smisle neki interesantniji zaplet.
The 355 | January 7, 2022 (United States)
5.3
Photos
See all photos >>
Opet, ako su bili nesposobni (a očigledno jesu) da to učine onda su ovaj generički "kako Perica zamišlja špijunske filmove nakon što je pogledao neke Nemoguće misije i Bornove identitete i to one slabije među njima" scenario su morali bar da upristoje tako da pojedine odluke i motivi određenih likova ne budu krajnje tupavi.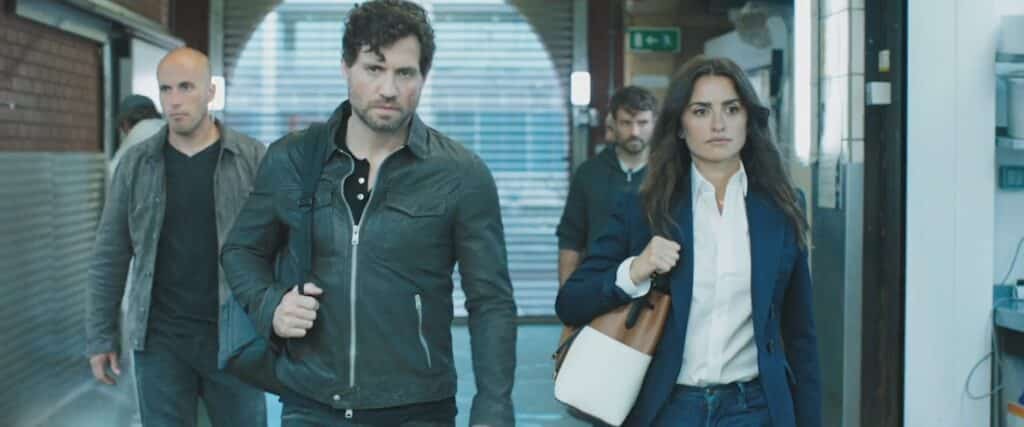 I dok je scenario, verovatno mogao još malo da se "ispegla" i da bude pristojniji, jedini lek da akcione sekvence budu gledljive i dobre bi bio da su zamenili režisera. A to bi bila stvarno nemoguća misija.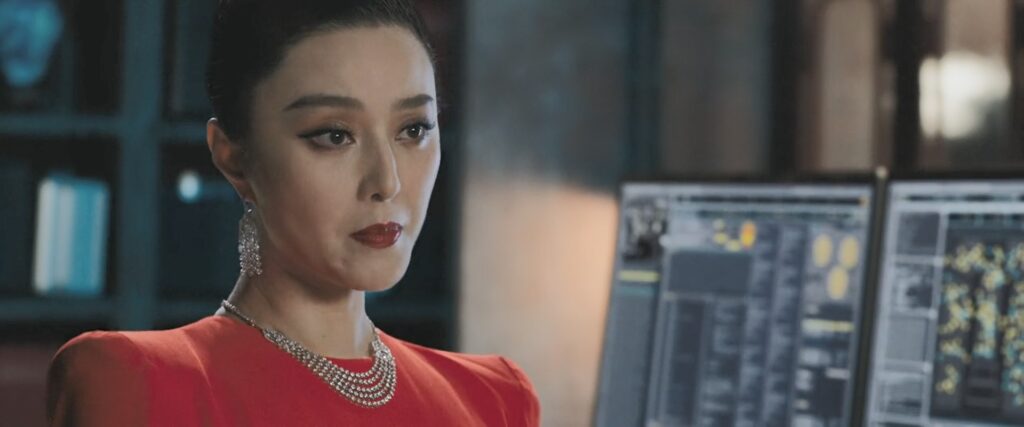 Naime, Jessica Chastain (It: Chapter Two (2019)) je smislila i "prodala" ovaj koncept producentima i njen glavni, da ne kažem i jedini, uslov je bio da na ovom filmu radi ovaj režiser, Simon Kinberg. Bila je toliko oduševljenja njegovim debijem sa "Dark Phoenix" da je jednostavno morala da u ovaj projekat uđe sa njim.
Mislim, ko još nije bio oduševljen pomenutim X-Men filmom.
Na skali od (1-6) ocena: 2