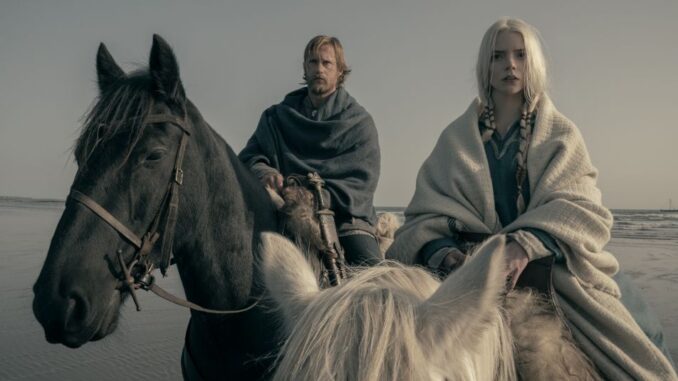 Robert Eggers (The Witch) nam je zajedno sa Alexander Skarsgårdom (Godzilla vs. Kong aka Godzila protiv Konga (2021)) pre par nedelja doneo, za ovo današnje bioskopsko doba, jednu totalno neočekivanu filmsku poslasticu.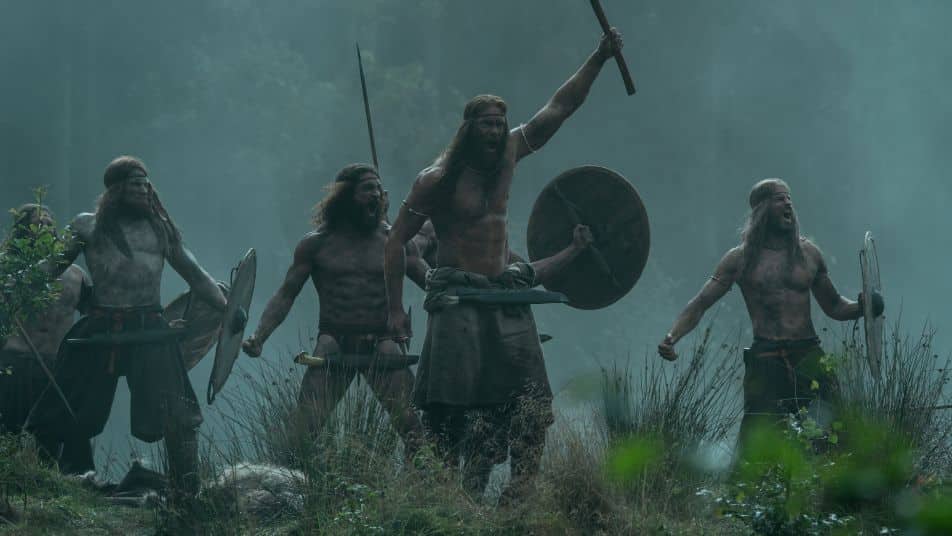 Epski osvetnički spektakl iz doba vikinga prepun krvi i snažnih muškaraca. Mačo do srži…
Šalu na stranu zaista je neobično da se producenti odluče da na ovakvu temu utroše (kažu neke procene) čak 90-ak miliona dolara i da očekuju da će im se to isplatiti….jer, kao što se pokazalo, neće.
"Severnjak" je neslavno prošao što se tiče publike a razlok tome je sama (današnja) publika a ne trud Eggersa i ekipe koja je iznela ovaj film. Jednostavno, gledaoci koji sada vitlaju bioskopima navikli su na nekakve druge spektakle.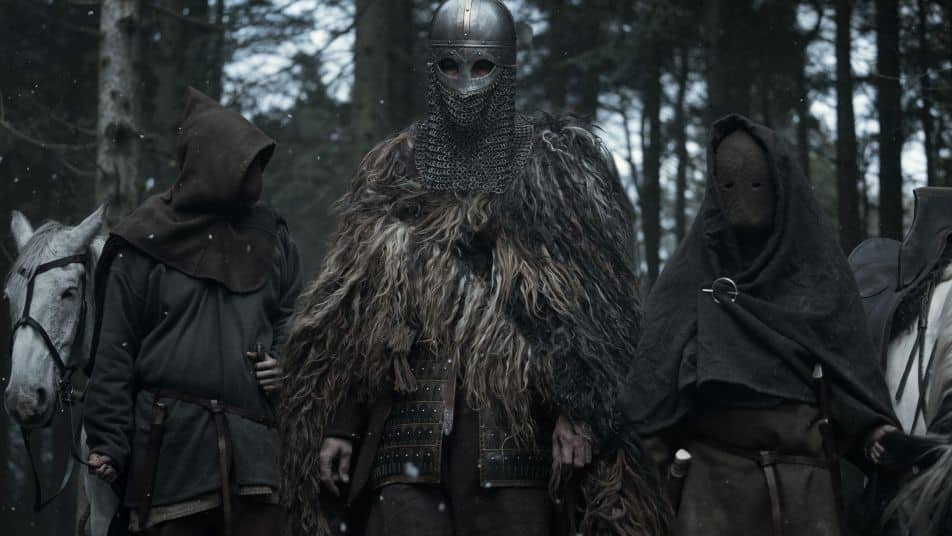 Baš njih briga za vrhunsku glumu, velelepne prizore (sniman je na Islandu i pre svega u Severnoj Irskoj) pod snegom i noćnom tminom…baš ih briga za toliko arhetipsku priču da će te već u prvih pet minuta, a nakon što saznate da je ime glavnog junaka mladog princa (a kasnije strašnog osvetnika) Amlet, znati gde nas ovaj "put" vodi.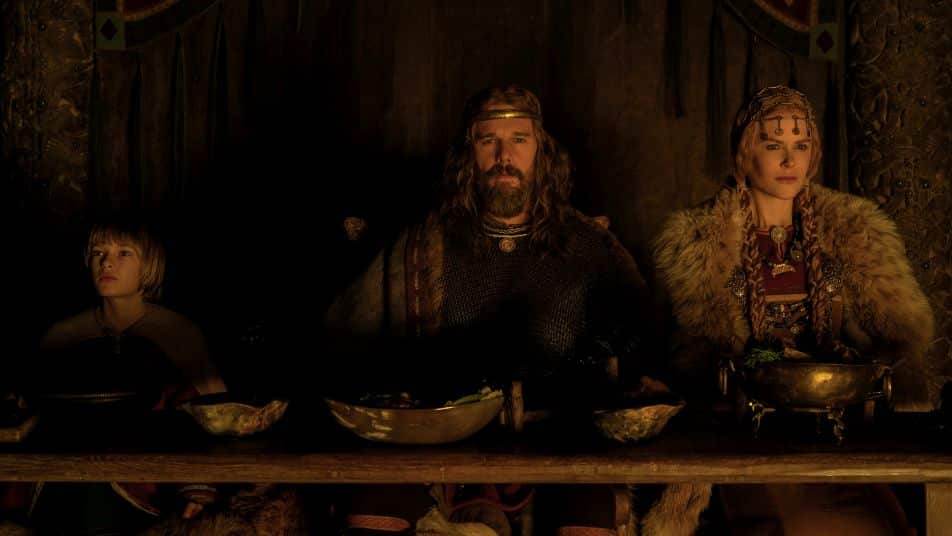 To što je Šekspir za svog Hamleta bio direktno inspirisan skandinavskom legendom o Amleth-u i što zbog toga svi znamo tu priču nije uopšte problem ovog filma.
Jednostavnost zapleta samo pomaže da se još više usredsredimo na neke, do sada neviđene, scene na velikom platnu (da, ovo se mora gledati na što većem platnu).
"The Northman" je prelep film, pravi epik koji, nažalost zbog loših rezultata, verovatno više nećemo viđati u bioskopima…barem u neko dogledno vreme.
Ne verujem da bi mu otklanjanje problema koja sama priča ima nešto mnogo pomoglo što se tiče zarade.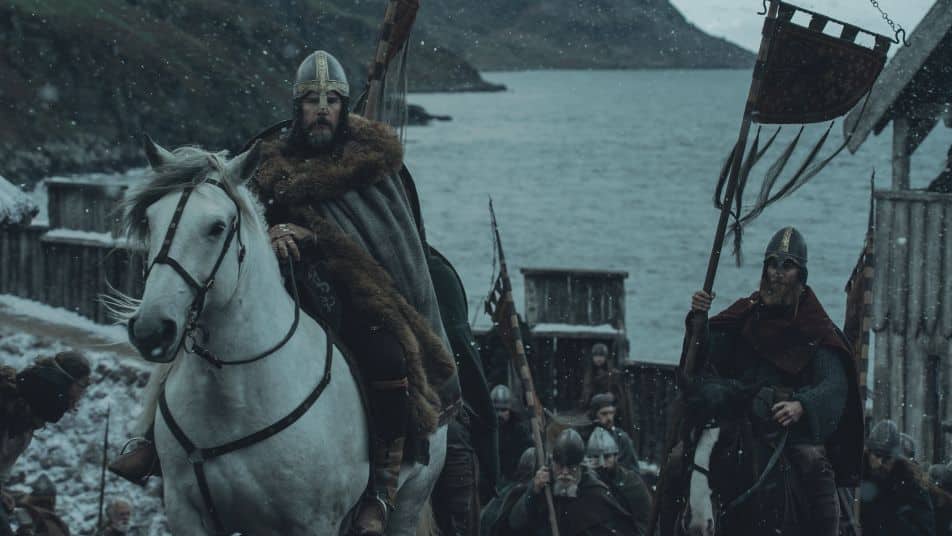 The Northman | April 22, 2022 (United States)
7.8
Photos
See all photos >>
Dijalozi jesu teatralni, jesu "šekspirovski" ali nisu dovoljno dobri da bi stvarno bili "šekspirovski". Ako ste baš zlobni u par prilika biće vam veoma teško da se uzdržite od "gluposti" koje likovi izgovaraju.
Mada…i takvi…apsolutno su funkcionalni.
Ono što nije, i što mi je bio glavni problem da bih u potpunosti uživao u ovom filmu, toliki da je i značajno uticao na krajnju ocenu jeste hladnoća.
Jeste da se veći deo radnje odigrava pod snegom (ne znam da li ste znali ali film se zove "Severnjak") ali emotivna distanciranost i nehaj za sudbine svih ovih (izmaštanih) likova toliko je dominantna da mi je suštinski bilo svejedno kako će ko od njih okončati svoju sudbinu.
Sa emotivnim nabojem i obični osvetnički filmovi su znatno gledljiviji.
Puno krvi, znoja i (lažnih?) suza. "The Northman"
U svakom slučaju… film namenjen pre svega dečacima…jer "Dečaci su dečaci.."
Na skali od (1-6) ocena: 4-