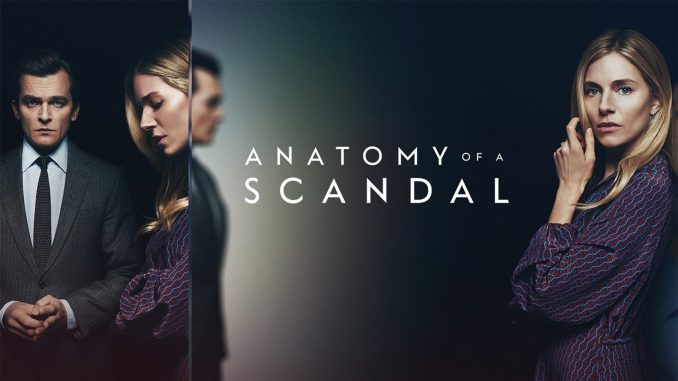 Suprug Mišel Fajfer je poslednjih godina sarađivao i imao projekte sa najvećim (najboljim?) striming platformama na nekim prestižnim projektima o kojima smo već pisali. Na Amazonu "Goliath", na HBO "Big Little Lies" (a ovo su samo neki od projekata Davida E. Kelley-a čija sam dela voleo i pre nego što je smuvao Mišel a zbog toga ga mogu samo još više ceniti) a evo ga sada i na Netflix-u.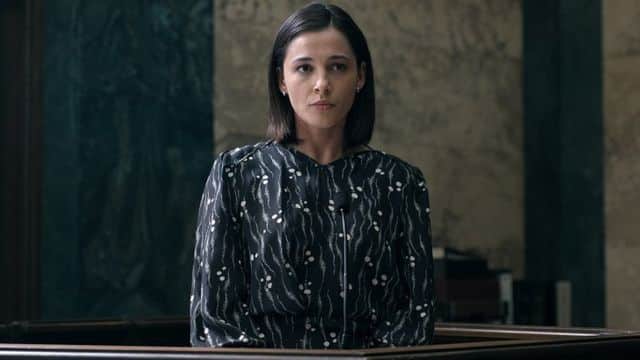 I izgleda da je u toj podeli Kelijevih karata Netflix izvukao onu najlošiju jer je "Anatomija skandala" skandalozno loša serija.
Zasnovana na istoimenom bestseleru iz 2018 ona već u svojoj početnoj premisi nema ništa što već nismo videli (ugledni političar/ministar i navodno porodični čovek ima ljubavnu aferu sa svojom saradnicom koja ga optuži i za silovanje) ali Kelley i obično od takvih prepoznatljivih koncepata i polazi a onda ih obogati svojom magijom (zanimljivi likovi, efektni dijalozi a u poslednje vreme i raznorazne seksualne akrobacije i devijacije ali i dalje u granicama mejnstrima).
Anatomy of a Scandal Drama, Thriller | April 15, 2022 (United States)
7
Stars: Sienna Miller, Rupert Friend, Michelle Dockery
Summary:
Infiltrates Britain's elite through personal and political scandal, where the truth lies between justice and privilege. James and Sophie Whitehouse live in a blissful, rarified world. A Minister in Parliament with a loving family at home--James' trajectory appears without limits. Until a scandalous secret suddenly comes to light. Barrister Kate Woodcroft has her own trajectory, and her prosecution threatens to tear into Westminster, the Whitehouse marriage, and her own personal esteem.
Photos
See all photos >>
"Anatomy of a Scandal" nema ništa od pomenutog (čak ni nekog "pravog" seksa). U pitanju je bleda, jedva gledljiva "zabava" koja svojim sadržajem više odgovora nečemu što je možda bilo zanimljivo devedesetih godina na TV a danas, u već poznom, zlatnom dobu televizije deluje traljavo i jedva gledljivo.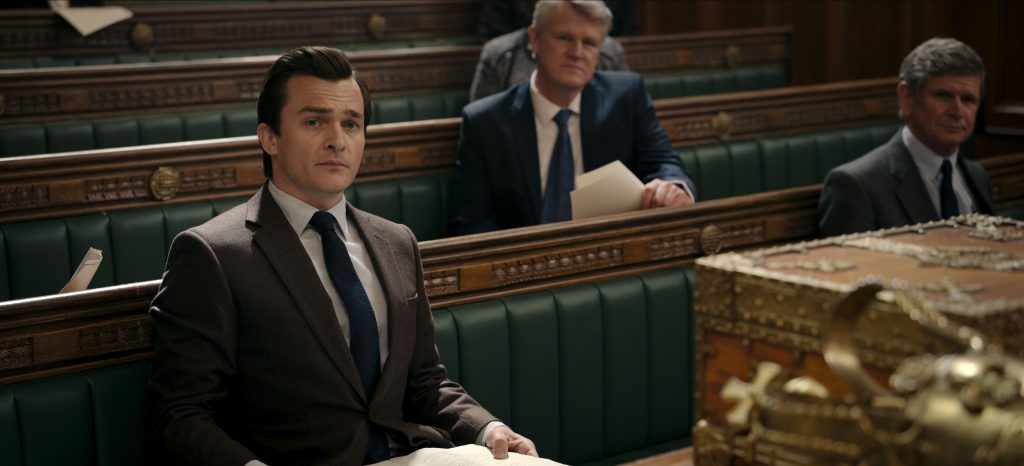 Tome doprinosi i režija S.J. Clarkson (koja je, koliko sam video, iskusna tv zanatlijka koja je radila na mnogim prestižnim serijama) sa nekakvim specifično nadrealnim scenama (pogotovo na kraju svake epizode) koje su na granici parodije a sasvim sam siguran da to nije bio željeni efekat.
Slobodno zaobiđite ovu seriju. Ima toliko boljih stvari dostupnih na jedan klik na kojima možete utrošiti svoje vreme… ako sam se ja mučio ne morate i vi…
Na skali od (1-5) ocena: 2-
recenzija: DeHičkok