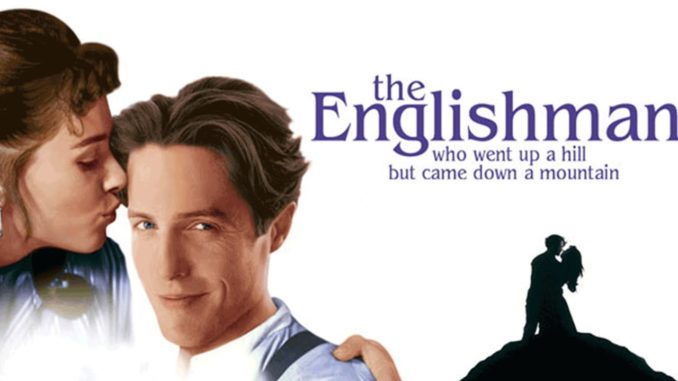 Godinu dana pre ovog filma, Hju Grant je katapultiran u zvezdano glumačko nebo zbog neverovatnog i nenadanog uspeha romantične komedije pod nazivom "Četiri venčanja i sahrana". Ako još niste gledali taj, slobodno mogu reći, klasik iz devedesetih, šta čekate ?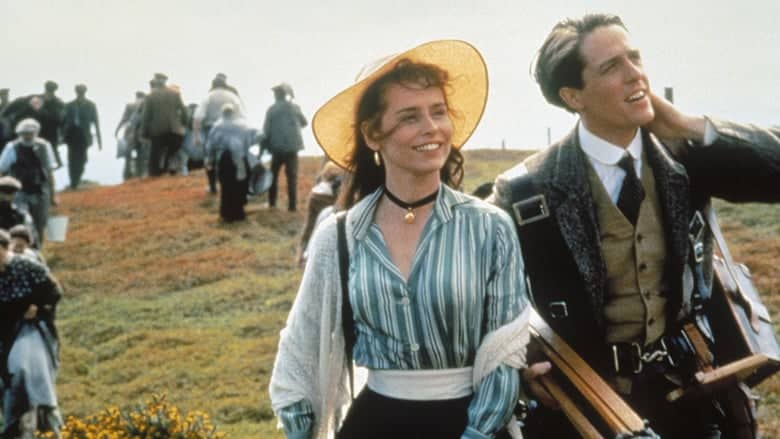 "Englez koji se popeo na brdo a sišao sa planine" svakako ne upada u kategoriju klasika. To je samo jedan od čak pet filmova koji su se 1995 godine pojavile u kojima je Hju Grant ostvario (glavne ili sporedne) uloge. Nekada davno, kada sam ga premijerno (a na VHS-u) pogledao, zapisao sam u jednu sveščicu sledeće reči: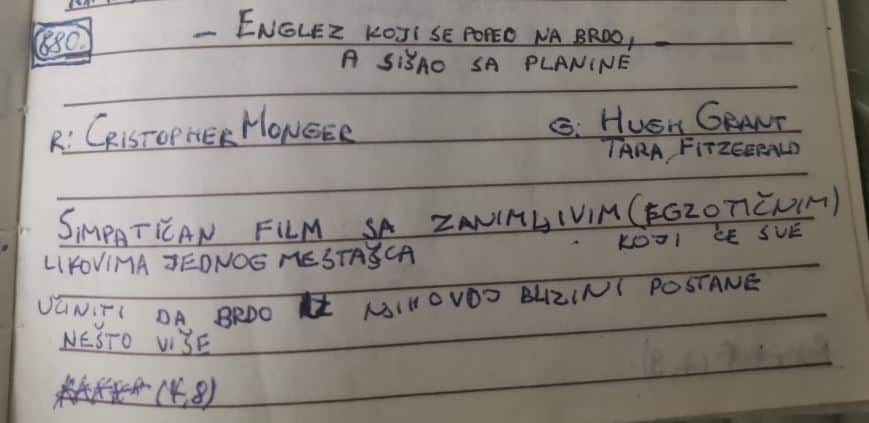 Začudo, nakon nedavnog gledanja, apsolutno se slažem sa tim rečima (mada su te moje "tajne" sveščice prepune raznih bisera a tek da vidite kakve sam ocene davao ). Ovo jeste simpatičan film, sa ne baš egzotičnim ali definitivno ekscentričnim velškim likovima.
Sa druge strane, najslabija karika u glumačkoj postavi je, upravo Hju Grant. To njegovo prenemaganje, lažna stidljivost, i isti izrazi lica iz mnogih njegovih drugih (a nakon toga što su ga "Četiri venčanja" učinili novim romantičnim herojem velikog platna) sličnih filmova.
I ne, nemojte me pogrešno shvatiti. Ja volim Hju Granta. U mnogim filmovima je on ostvario hvale vredne uloge…ovaj jednostavno nije od tih.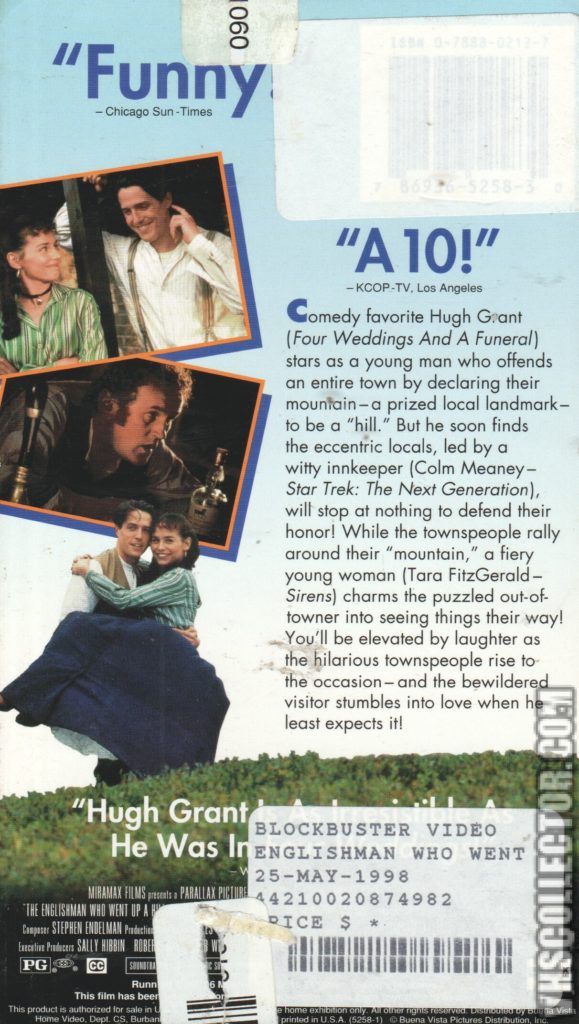 Na skali od (1-6) ocena: 3