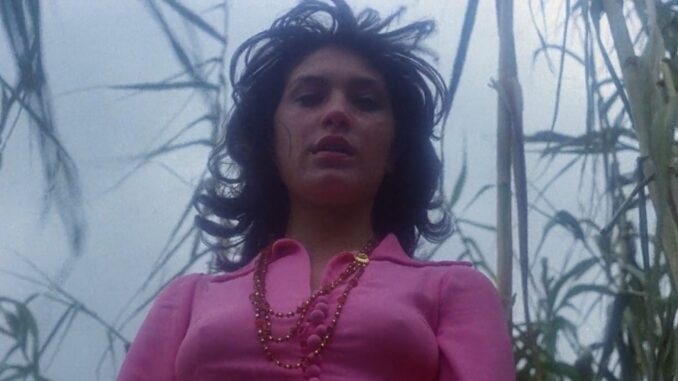 …mada, najzanimljiviji i onaj koji ima i najmanje veze sa zapletom jeste naziv korišćen u Italiji: "Sodomia" 🙂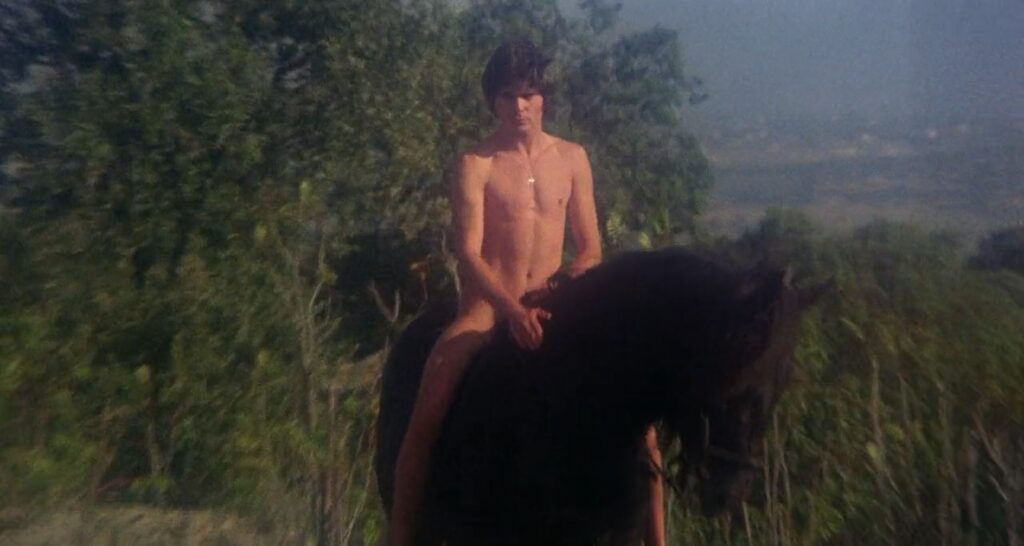 Mada, ako smo već na sodomiji (zbog koje pretpostavljam i jedino čitate ovu recenziju jer ko ne voli sodomiju) postoji jedna scena, u kojoj glavna junakinja ciganka Triana ima jedan od bizarnijih (među mnogim u filmu) snova gde se nalazi, gola, u telu figure konja.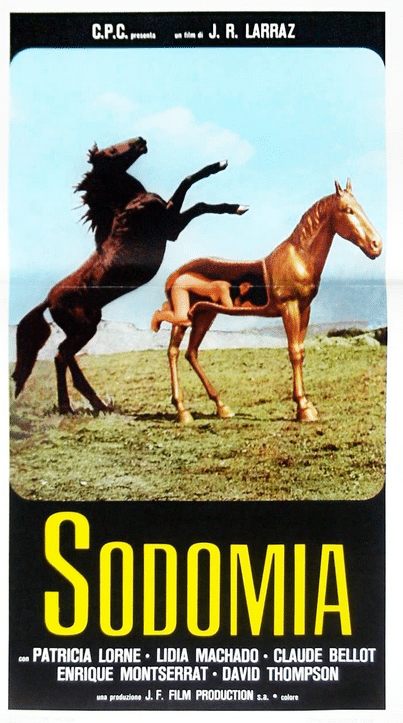 Inače, osim tih nadnaravnih snova, režiser José Ramón Larraz, ovih 90-ak minuta filma popunjava i sa puno (ne)dešavanja u kojima "uživamo" u "zanimljivim" dijalozima, ili, što je svakako bolje, nekoliko efektnih muzičkih intermeca sa flamenkom i gitarom.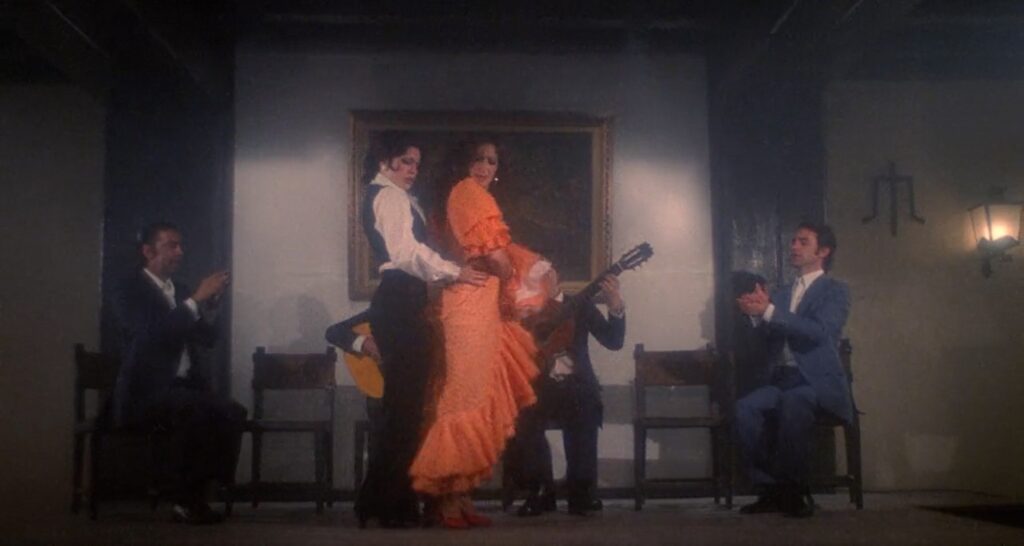 A priča, uslovno zaplet, postoji…labav…i prilično nezanimljiv.
U kuću usamljene udovice (i plavuše) prijatelji dovode svoju sluškinju, lepu Romkinju, i umole je da je "pričuva" dok su oni na nekakvom egzotičnom putovanju.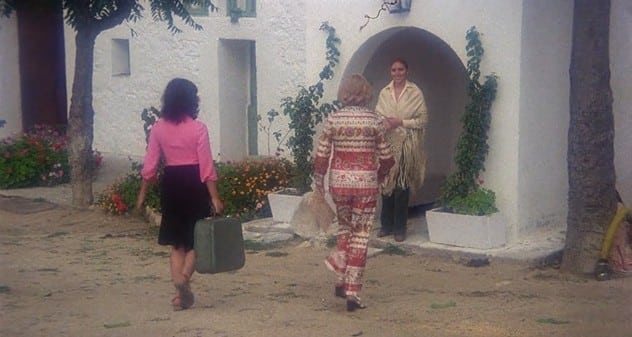 Ta služavka često sanja "golog u sedlu" (mada, jaše on bez sedla) a kada se ovaj mladić pojavi u stvarnosti prvo što će uraditi jeste da pripuca u njegovom pravcu.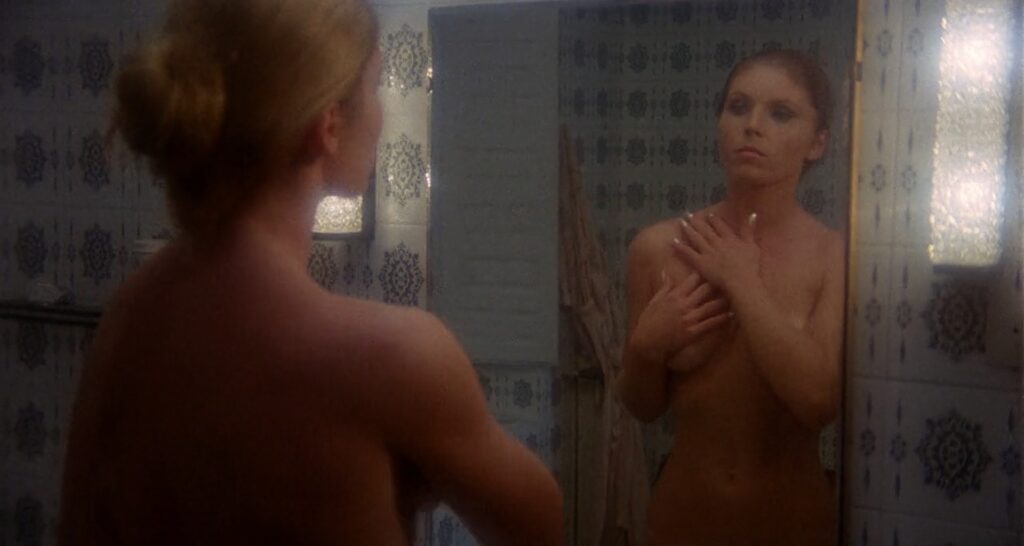 Ubrzo će mladić (takođe Gypsy) zaludeti i neiživljenu Lornu ali ne pre nego što se Lorna i Triana već smuvaju…te, naravno, Triana postaje jedan od temena ljubavnog trIugla. A kada ih je troje…jedno uvek, na kraju, ispada višak.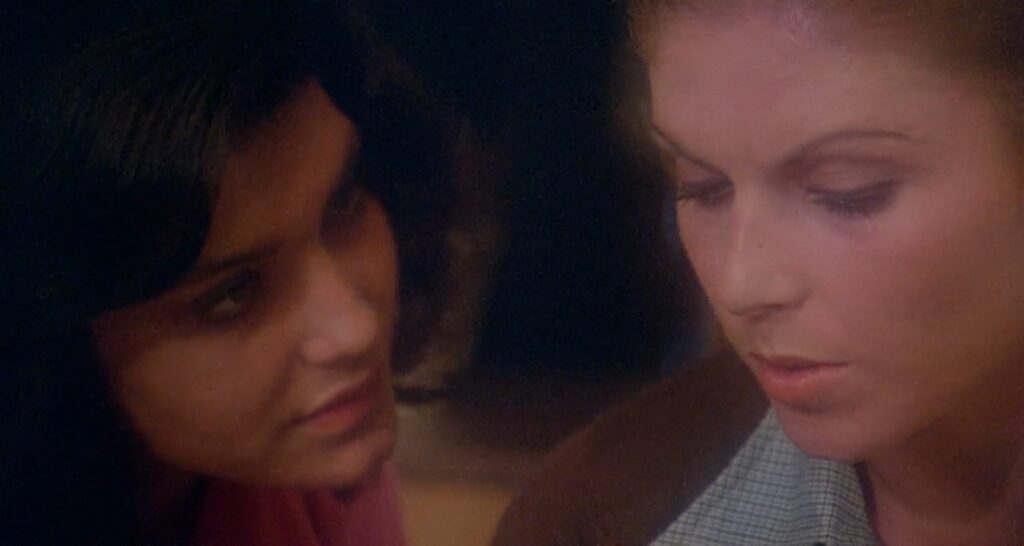 Osim što Larraz ima oka za (lepo) žensko telo, Larraz je i dobar vizuelni esteta te ovaj film, što se tiče boja i kadrova izgleda znatno atraktivnije od skromnog budžeta sa kojim je snimljen.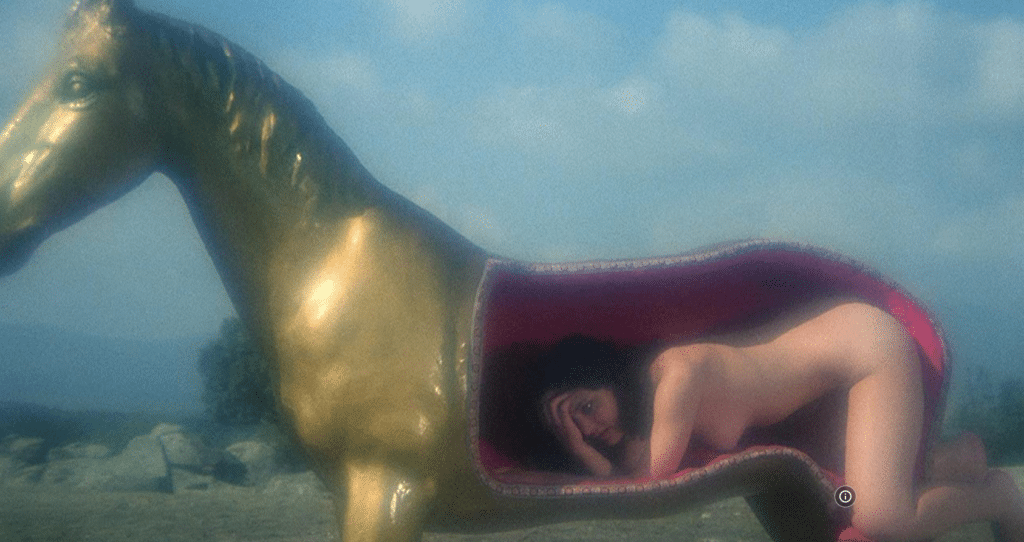 To nije dovoljno da "The Coming of Sin", sa svojom labavom i monotonom pričom, i nekoliko lepih ali ne i preterano uzbudljivih "soft core" scena, zasluži da iskorači iz svoje opskurnosti u kojoj se od početka i nalazio.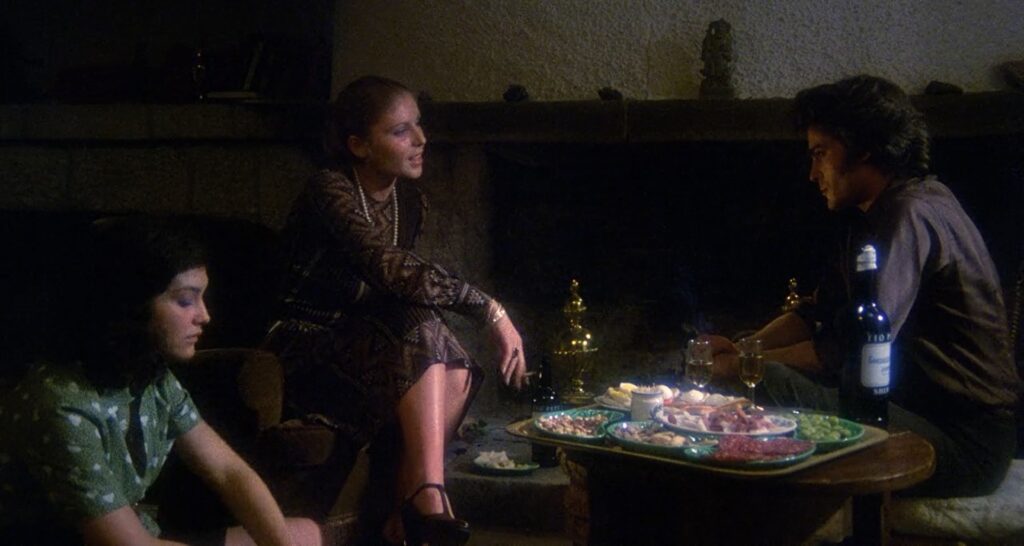 Činjenica da se ovakvi filmovi restauriraju i blu-ray digitalizuju više govori o publici koja je spremna da plati ovo izdanje (koje se inače uvek pojavljuje u ograničenim i skupim tiražima) nego o samom kvalitetu ostvarenja.
Naravno, euro-trash je prepun bisera raznih fela a ovo ostvarenje to svakako nije…
Na skali od (1-6) ocena: 2