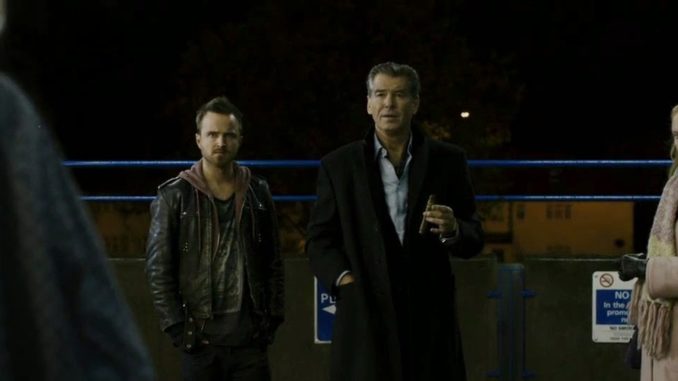 Po romanu Nicka Hornby-a, u produkciji BBC, sa glumcima poput Pierca Brosnana (Percy Jackson and the Lightning Thief (2010)), Sam (Hunt for the Wilderpeople aka Lov na divljake (2016)) Neila (iz stare garde) i Aaron Paula (iz nove, garde ?) dolazi nam veliki hit "A Long Way Down".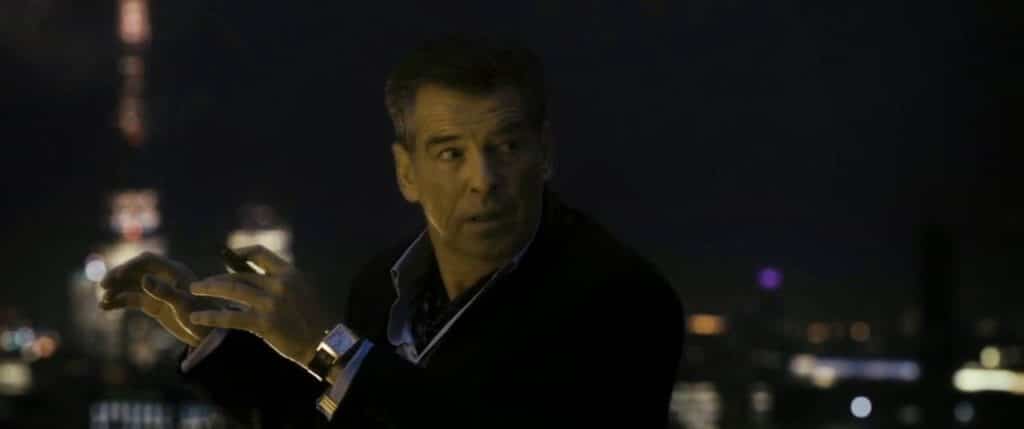 Ili, barem su se tako producenti, te 2014 godine, ponadali da će biti… Od svega, "A Long Way Down" nam je ponudio samo dobre uloge i zanimljivu početnu ideju (na kojoj bi im pozavideo i Dušan Kovačević), dok je veći finansijski neuspeh (u Americi se praktično nije ni prikazivao u bioskopima) sprečen zahvaljujući tome što je koštao "samo" 15 miliona..EUR-a.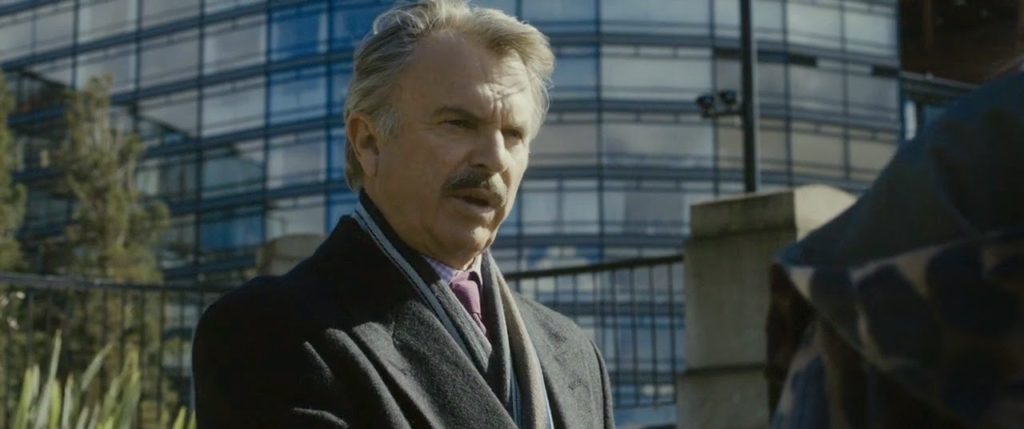 Roman čit'o nisam, ali Nik Hornbi je uvek imao dobre filmske adaptacije. Nema ih puno, ali sasvim pristojna je ovo filmografija ekranizovanih mu romana: Fever Pitch, High Fidelity, About Boy. E, te knjige sam već čitao. I bile su dobre.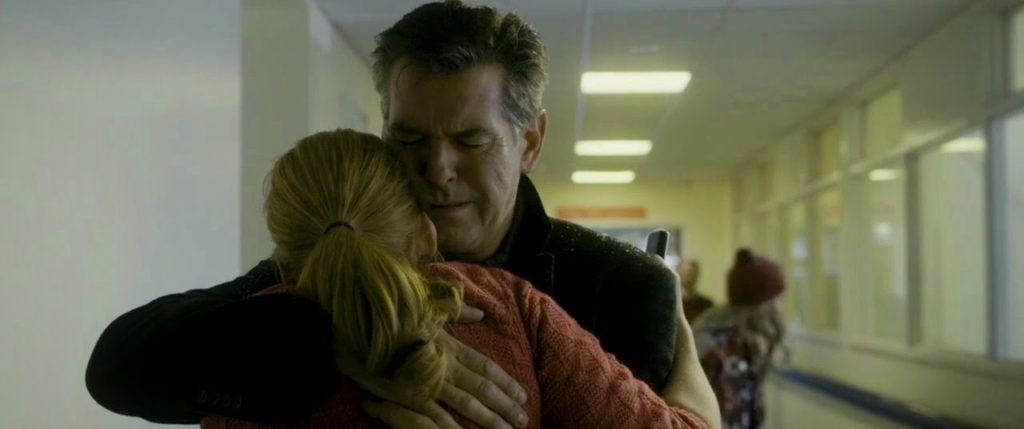 Film/roman ima veoma interesantnu postavku. Na vrhu omiljenog londonskoga nebodera za samoubice, jedne novogodišnje noći, okuplja se, u gotovo isto vreme, četvoro međusobno totalno različitih karaktera koje te noći ujedinjuje istovetna želja. Okončati svoj život.
Martin Sharp (Brosnan), eks TV voditelj i "osuđeni pedofil" stiže prvi ali ga u "pohodu" ka pločnicima ispod zgrade, prekida Maureen (Toni Collette (Knives Out aka Nož u leđa (2019)) ), usamljena domaćica. Ubrzo se pojavljuje i uplakana tinejdžerka Jess (Imogen Poots (Vivarium (2019))) a za kraj i mladi raznosač pica JJ (Aaron Paul). Shvativši da je sada veoma glupo da izvrše samoubistvo, ova četiri do tada neznanca, prave pakt da niko od njih to ne učini barem do sledećeg "popularnog" datuma za samoubice…dana zaljubljenih (St. Valentine).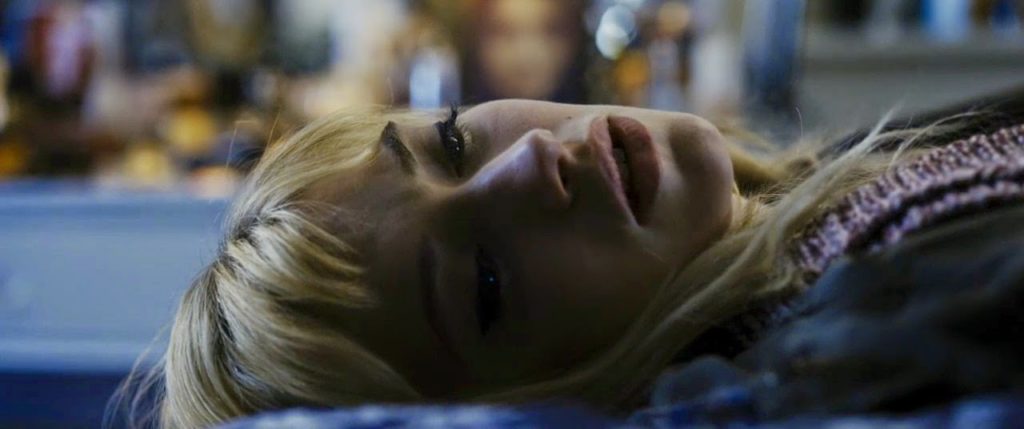 Sećam se da sam u tom trenutku, kada su sklopili taj sporazum, pomislio "ovo će biti stvarno dobar film". A onda je usledio ostatak filma.
Glumci su ovde najmanji problem. Oni su pružili i potrudili da daju najbolje od sebe. Na primer, Imogen Poots koju sam 2014 godine gledao u jednom grđem filmu je ovde perfektna, čak možda i previše. Njena, savršeno odigrana, emotivna scena ispred bolnice kada pokušava da objasni svojim novim prijateljima da se ipak nije pokušala ubiti je baš, što bi ono rekli, baš jaka. Ali ta, takva scena, ne uklapa se u film, koji niti je tzv. "feel good" komedija (sa samoubicama?) niti nekakva (angažovana) drama, niti je crnohumorna (što je bilo nekako logično u odnosu na početak) priča, satira… Nije vala ništa. Ne znam da li je to samo zbog scenarija (i koliko se razlikuje od romana) ili i do režije ali dešavanja sa našim junacima uglavnom su na modu "randomize" (ovi sa programerskim iskustvom znaće šta ovo znači….vi drugi, baš me briga 😉 ). Neke od tih scena jesu pristojne, neke, ređe, i smešne ali kao celina, "A Long Way Down" izgleda kao kaleidoskop koji nikako da se složi u neku smislenu sliku.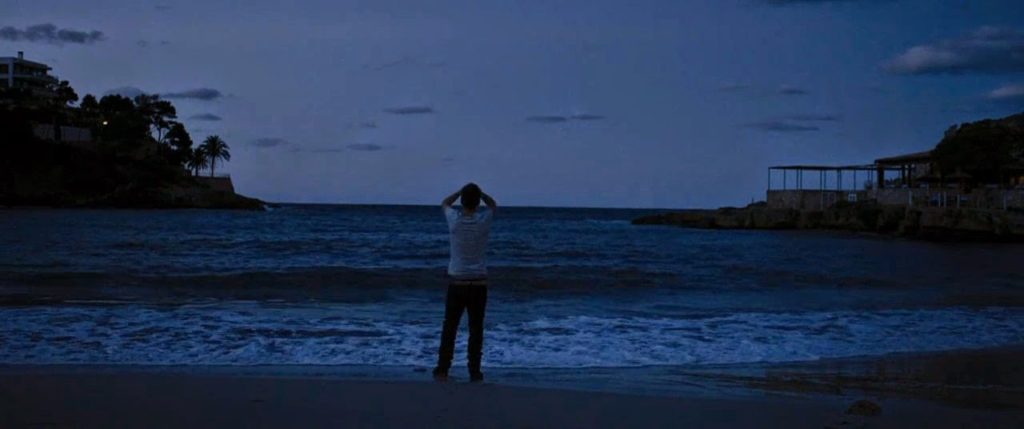 Zbog glumaca dajem plus. Dobri su.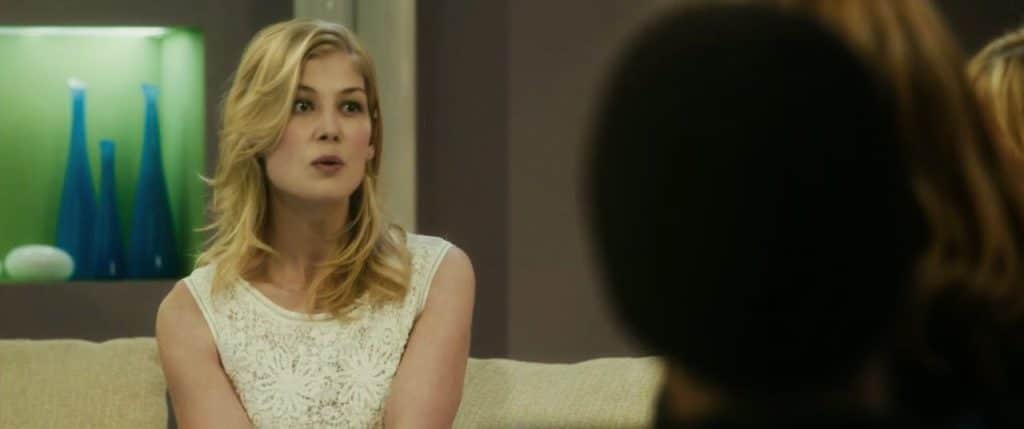 Ups…pojavljuje se ovde i Rosamund Pike. Iz nekog, za sada neutvrđenog razloga, ona mi je užasno išla na nerve tih godina….dakle, neka zaborave na onaj plus koji sam im malopre podario.
Režija: Pascal Chaumeil
Na skali od (1-6) ocena: 3