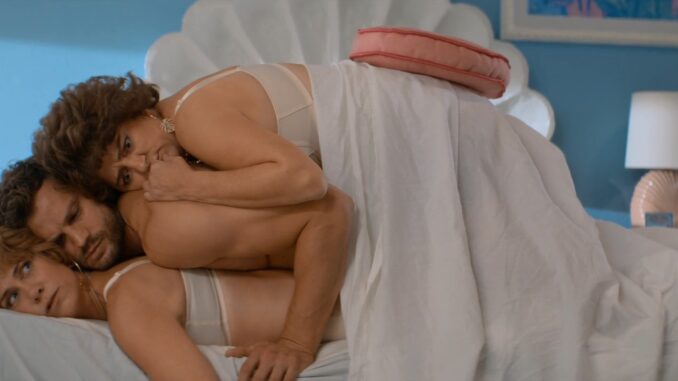 Barb (Annie Mumolo) i Star (Kristen Wiig) su najbolje drugarice. Žive svoje zanimljive (dosadne) živote u mestašcu po imenu Soft Rock u Nebrasci (Nebraska). Rade u istoj prodavnici nameštaja, posećuju isti "ženski klub očajnih domaćica", a od kada je jednoj umro muž a drugu napustio (što dođe na isto) i žive zajedno.
Kada dobiju otkaz (jer se radnja zatvara) odlučuju da zaborave na tu "malu" nevolju i da odu na fantastičan odmor na Floridi, u mesto Vista Del Mar, mesto koju im je preporučila jedna od "drugarica".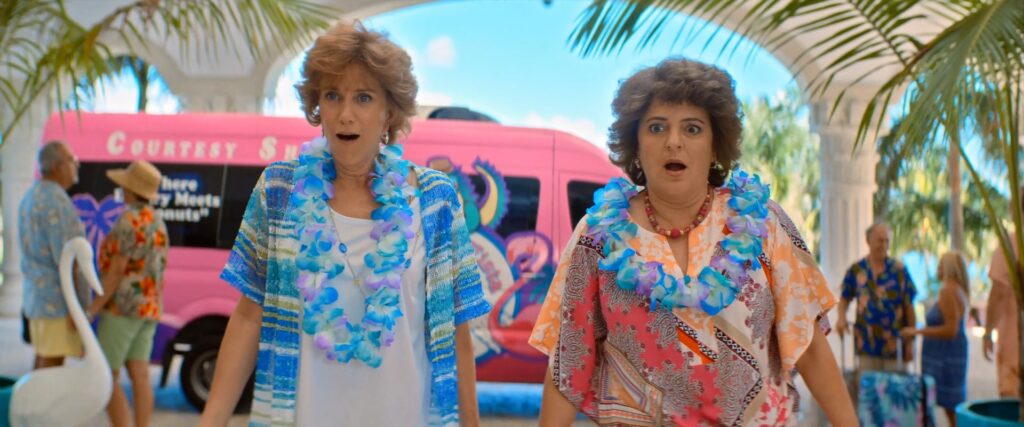 U isto vreme ali na drugom mestu opaka (DžejmsBondovska) zloća po imenu Sharon Fisherman (i nju glumi Kristen Wiig) šalje na isto mesto (Vista Del Mar) svog zgodnog, fatalno zaljubljenog u nju, pomoćnika, Edgar Pageta sa zadatkom da pobije sve stanovnike tog ljupkog turističkog mesta, tako što će na njih pustiti smrtonosne komarce.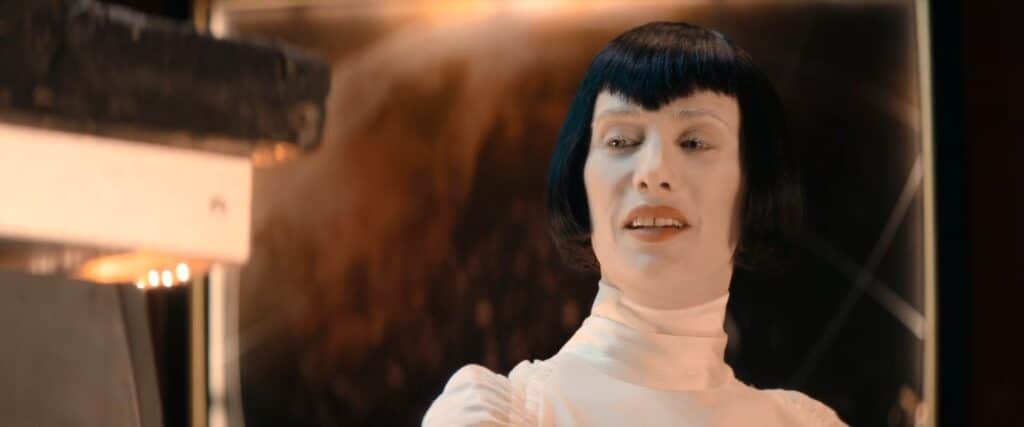 Edgara Pageta glumi veoma talentovani Jamie Dornan koga sam ja (a pretpostavljam i većina publike) pre svega vezivao za onaj, remek delo, serijal "50 nijansi...". Ha, Ha…vezivao…dobra fora…shvatate ? Ha, Ha, Ha…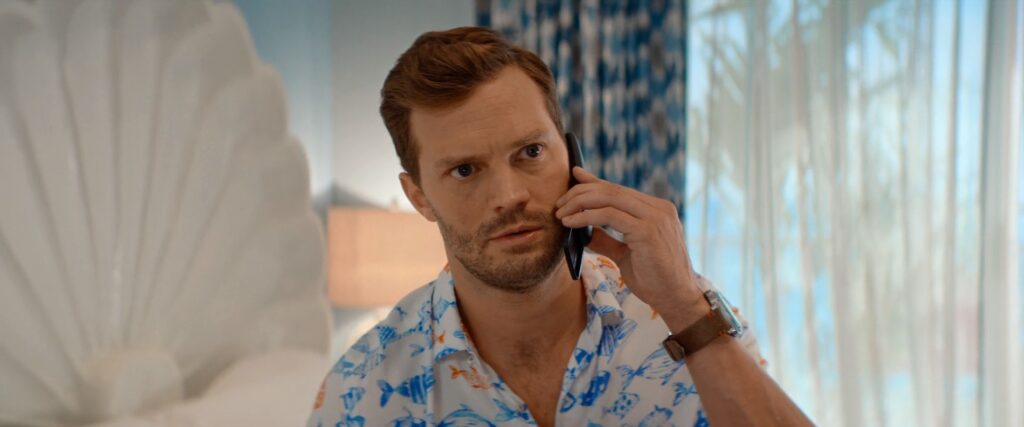 Jamie Dorman ovde peva i to dobro (a peva i u filmu Belfast). Čim sam vam ovo "otkrio" onda shvatate da je "Barb and Star Go to Vista Del Mar" komedija sa pevanjem i pucanjem (čepova na flašama šampanjca), parodija na različite popularne filmske žanrove (od pomenutog Bonda do romantičnih šećerlema) koja uspeva da poneki (retki) put i stvarno bude smešna.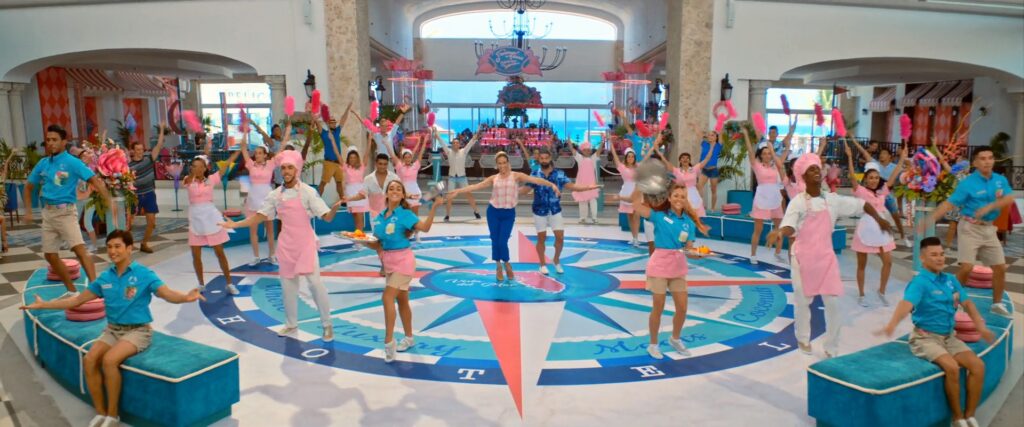 Na sreću, to što nije toliko smešna kao što smo se nadali, ipak ne smeta da većim delom imamo osmeh na licima.
U početku, dok Barb i Star vode beskonačno dosadne razgovore, taj osmeh možda jeste kiseo ali kada stignu do Del Mara, ovo postaje, uglavnom, simpatično putovanje.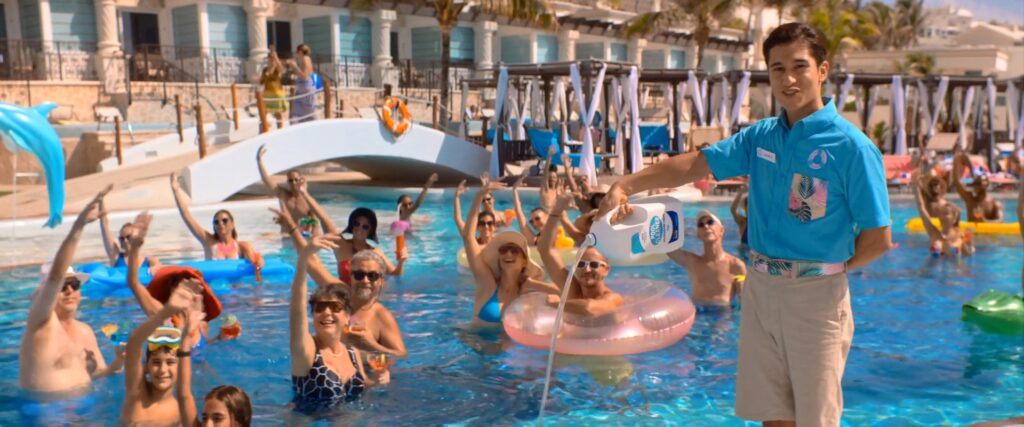 Na skali od (1-6) ocena: 3