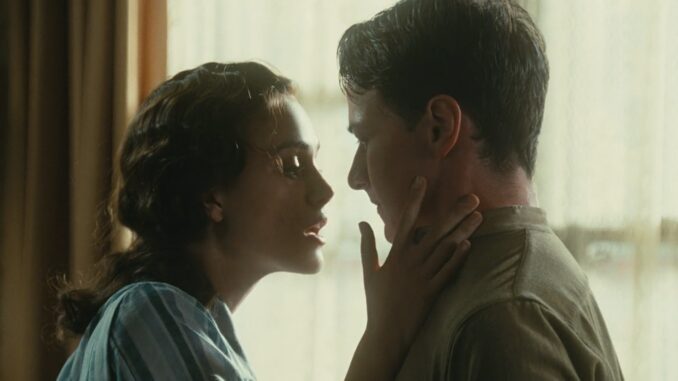 "Pokajanje" (snimljen po isoimenom romanu iz 2001) vam od prvog trenutka zaokupi svu pažnju i uvuče u svoj svet.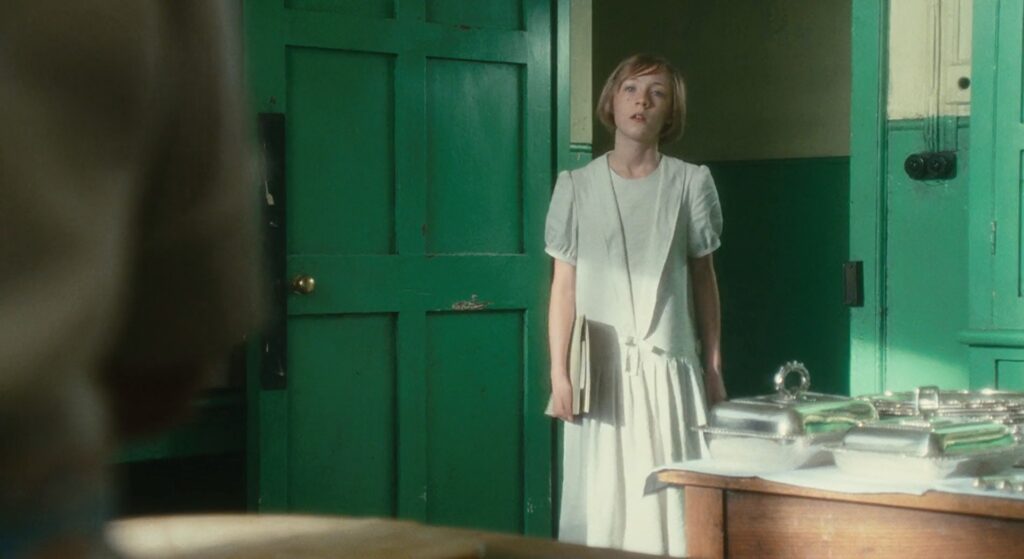 Engleska, 1935 godina. Imanje Tallis i devojčica Briony Tallis kojoj je najveća životna želja da postane pisac. Ona je hroničar bezbrižnih dešavanja u porodici koja su uglavnom dosadna pa izmišlja (tačnije piše) romantične priče prepune neočekivanih preokreta i fatalnih ljubavi.
Upravo zbog te njene bujne mašte i njenih godina (ima ih 13) neke stvari koje primećuje (odnos njene starije sestre i sina kućepaziteljke) u njenim očima dobijaju sasvim drugačije i užasne dimenzije.
Kada im u posetu dođe grupa prijatelja i rođaka počinje se odigravati spirala događaja koji će, zahvaljujući Briony i njenom nerazumevanju, doneti teške životne lomove i, sasvim moguće, zauvek uništiti živote nekih pojedinaca.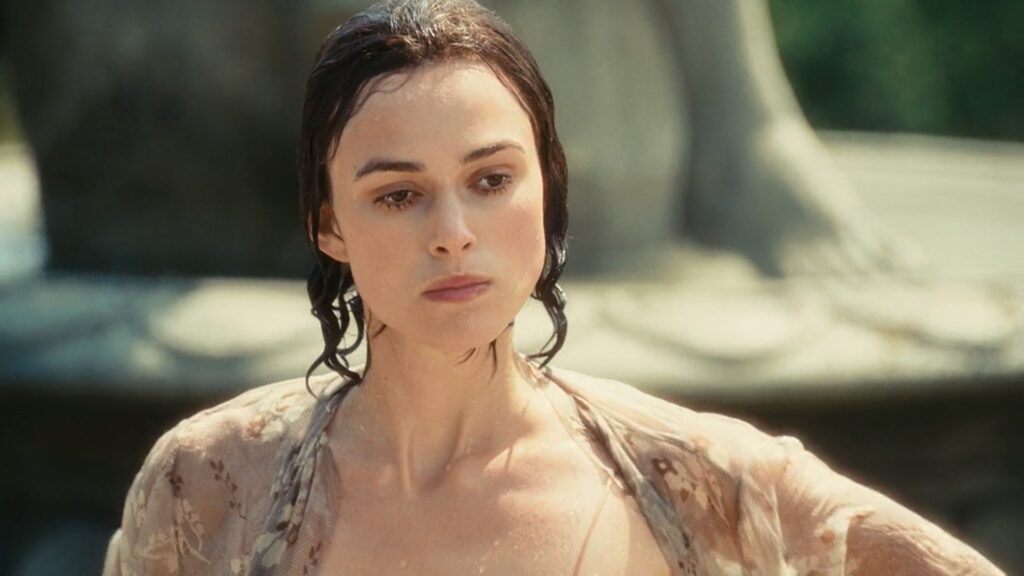 Priča je izuzetno zanimljiva, režija, u toj prvoj polovini fenomenalna, a publika je na ivici nerava jer mi, za razliku od Briony vidimo i neke stvari kojima ona nije svedok i koje, iz te perspektive, daju sasvim drugačiju sliku dešavanja. Takvu da smo maksimalno pogođeni nepravdama koje slede zbog te "zle sudbine" i pogrešno sastavljene životne slagalice .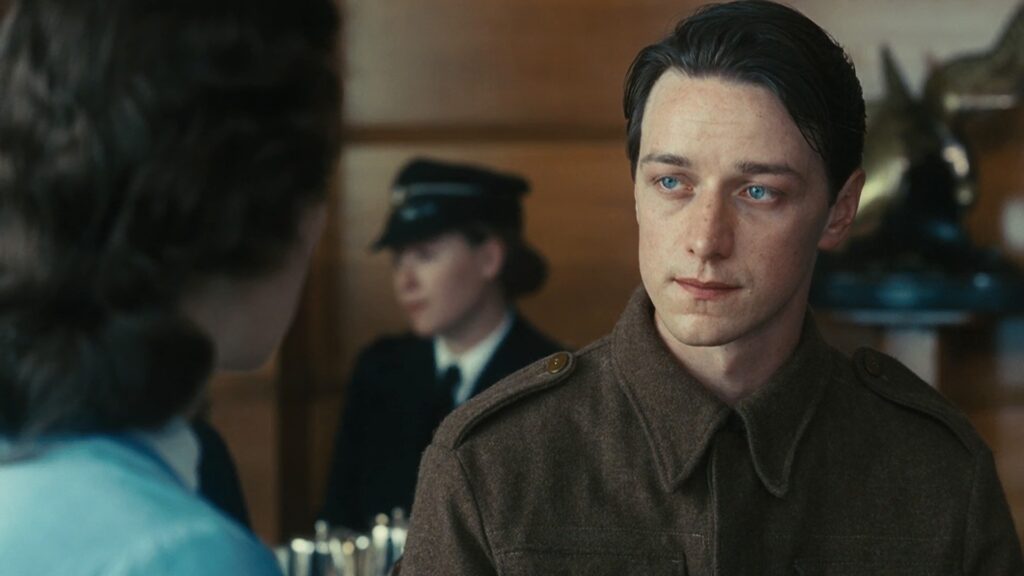 A onda sledi i druga polovina filma koja se odigrava nekoliko godina kasnije i koja je, nažalost, znatno slabija od ove ubedljive prve.
Atonement Drama, Mystery, Romance, War | January 11, 2008 (United States)
7.8
Director:
Joe Wright
Writer: Ian McEwan, Christopher Hampton
Stars: Keira Knightley, James McAvoy, Brenda Blethyn
Summary:
When Briony Tallis (Saoirse Ronan), thirteen-years-old and an aspiring writer, sees her older sister Cecilia (Keira Knightley) and Robbie Turner (James McAvoy) at the fountain in front of the family estate, she misinterprets what is happening, thus setting into motion a series of misunderstandings and a childish pique that will have lasting repercussions for all of them. Robbie is the son of a family servant toward whom the family has always been kind. They paid for his time at Cambridge and now he plans on going to medical school. After the fountain incident, Briony reads a letter intended for Cecilia and concludes that Robbie is a deviant. When her cousin Lola (Juno Temple) is raped, she tells the Police that it was Robbie she saw committing the deed. ?garykmcd
Photos
See all photos >>
E sad…kada kažem "znatno slabija" a imate u vidu da mislim da je taj početak apsolutno fenomenalan onda, realno, to i nije toliko loše.
U "Atonement" je okupljeno na jednom mestu pregršt talentovanih glumaca. Od vodećih James McAvoy (Split aka Podeljen (2016)) i Keira Knightley (Misbehaviour (2020)) preko, tada devojčice Saoirse Ronan (Little Women aka Male žene (2019)) ili uvek pouzdane Brenda Blethyn (Vera (2011-?)). Ne zaboravimo i Benedicta Cumberbatcha koji ovde ima jednu od svojih prvih zapaženih uloga.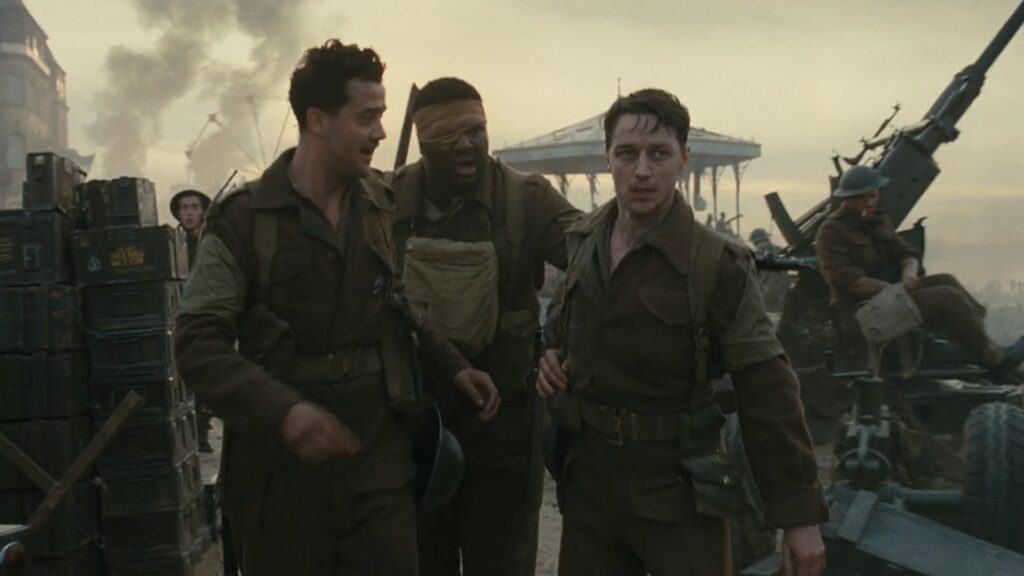 "Pokajanje" je moglo biti savremeno remek delo. To što, na kraju, i nije tako ispalo jeste šteta ali to i onako, najčešće, i nije moguće…
Na skali od (1-6) ocena: 4